Australia Sets Registration Deadline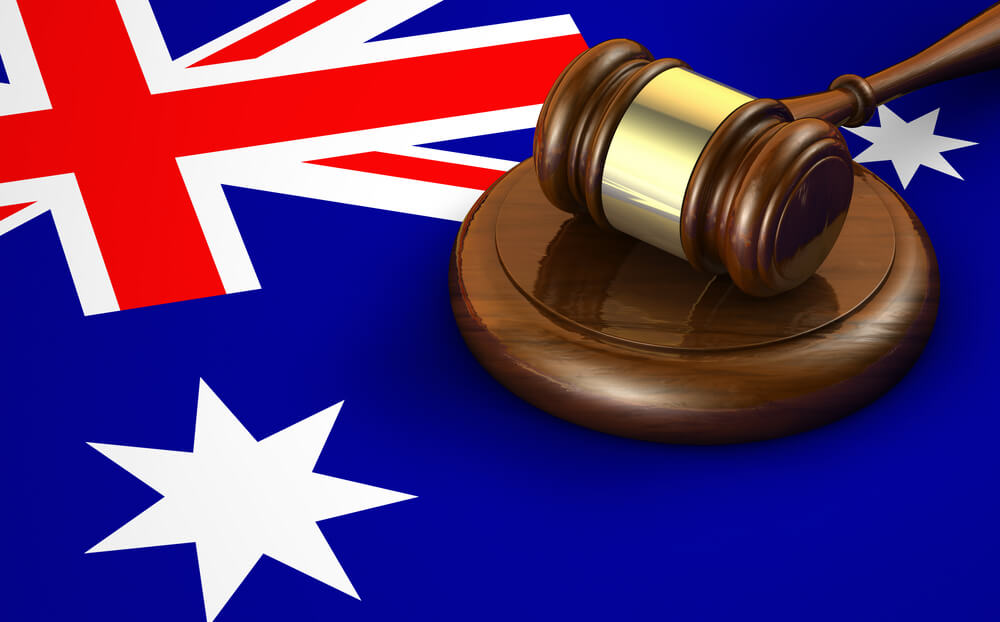 Australia has moved to regulate cryptocurrency exchanges under its existing AML and CTF laws of August 2017, following the likes of Japan which introduced its own guidelines for the sector last year. The new reforms have been generally welcomed and accepted by the domestic cryptocurrency sector, with the belief that it will help strengthen public and consumer confidence in the sector".
Under the terms of compliance, crypto exchange operators – once registered – will be required to follow know-your-customer (KYC) norms to establish a customer's identity, monitor transactions and flag suspicious transactions by reporting them to AUSTRAC.
"AUSTRAC now has increased opportunities to facilitate the sharing of financial intelligence and information relating to the use of digital currencies, such as bitcoin and other cryptocurrencies, with its industry and government partners.
Newly implemented regulations from AUSTRAC has mandated domestic cryptocurrency exchanges to register with the authority before mid-May 2018. AUSTRAC which is the body that regulates the cryptocurrency exchanges in Australia has fixed a deadline for registration for all crypto exchanges operating within the country.
A transition period deadline has been set, up until May 14, 2018. This would be ample time enough to allow all Digital currency exchange businesses register.
The Asian nation is home to a thriving cryptocurrency ecosystem following the official recognition with a number of mainstream conglomerates and players in traditional finance confidently moving into the cryptocurrency sector. This is particularly evident with online brokerage Monex purchasing Tokyo-based crypto exchange Coincheck for ¥3.6 billion ($33.5 million) this month, despite the exchange suffering a monumental $530 million crypto theft in January.
One of the benefits of the new rules, AUSTRAC says is, it will empower the agency's compliance and intelligence capabilities to help crypto-exchange operators introduce systems that will minimize money laundering, hacking and terrorism financing risks.
In an announcement on Wednesday, the regulatory body reminded all operating exchange operators of their obligation to comply with the newly implemented regulations which were effected on the 3rd of April. This regulatory law is the first within the Australian cryptocurrency space which was fast-tracked by the Senate in 2017.
Ghana's SEC Cogitates over Regulation of Cryptocurrency Frame Work
The Securities and Exchange Commission (SEC) is considering licensing cryptocurrency in Ghana to enable all forms of crypto to be considered as a legal tender –that is to say, legit money for use within the nation's borders. This has always been the aim of cryptocurrency everywhere in the world, digital assets like bitcoin were invented to give people direct access and control over their finances.
According to News Ghana, Ghana may sooner or later receive a regulatory framework as touching cryptocurrency that would enable bitcoin startups and exchanges operate legally without the threat of a potential regulatory stern.
The Regulation and State Of Cryptocurrency in Ghana
2019 is turning out to be a year of crackdown for the SEC. Since late 2018, the organization has been stern on crypto companies that refuse to appropriately register their operations.
Just like many central banks in Africa, the central bank of Ghana has warned citizen against transacting in crypto due to the risk of being scammed involved. The Secretary to the Bank of Ghana – Frances Van-Hein Sackey in response to the GCCH scam, said: "Anyone who does business with these entities does so at his or her own risk and the Bank of Ghana will not be liable for the refund of any deposit lost by a depositor."
The recent state of cryptocurrency in Ghana, however, could change if the SEC regulates the sector, according to a report by GhanaWeb. SEC 'Ababio in a statement said that Ghana's Economic and Organized Crime Office (EOCO) is probing three cryptocurrency companies whose operators are currently missing in action.
What Does This Step By SEC Mean For Ghana?
According to Richard Gardner – CEO of Modulus, the step taken by Ghana's SEC is meritorious since regulation of the cryptocurrency will provide standard rules for exchanges to operate by. In his opinion, this will make the industry viable while also protecting the people from exchanges that engage in, abusive trading, market manipulation, and money laundering.
Gardner further stated that the public and private sectors should combine forces towards creating these regulations.
"The best way to regulate an industry, especially one which is so technical, is to bring together those involved in the private sector, along with those from the public policy side. Together, we can usually find a way to encourage industry growth while protecting consumers," – says Richard Gardner.
Cryptocurrency Adoption in Africa
Fascinatingly, there has been a lot of progress occurring in the Africa crypto space. There are reports that South Africa's central bank is actively studying cryptocurrency and may institute guidelines to foster innovation. Blockchain technology and cryptocurrency are also embraced in Eastern Kenya, Zimbabwe and the Western state of Nigeria.
 Picture Credit: Coinjournal
Disclaimer:
The Information provided on the website is designed to provide helpful information regarding cryptocurrency subjects. The content is not meant to be used, nor should it be used as a basis, foundational knowledge or prerequisite for decision making regards trading. Always do your own research and due diligence before placing a trade. We are not liable for any outcome based on any content found on the site.