Does Your Business Need to Adopt Blockchain Technology?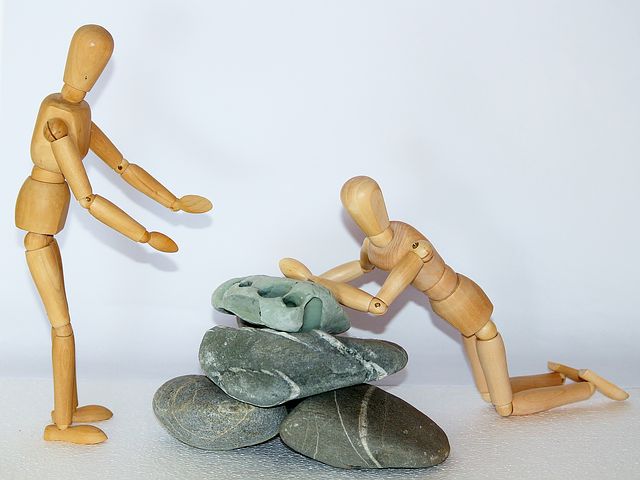 The blockchain technology has vast potentials and numerous applications. However the blockchain technology is not the one-for-all solution it appears to be despite all the hype. Most often, some ICOs and start-ups utilise the blockchain technology in their business model. However, they adopt the technology just for the sake of it, while it remains inconsequential to their business.
The Blockchain has been referred to as the fourth revolution and lots of companies who are applying the technology without understanding their business model and the role the technology plays in it could find out that they have wasted their time and money.
On the other hand, some businesses have strategically implemented blockchain and could find themselves way ahead of their competitors. But the question remains how do I know if my business should implement the blockchain?  The blockchain technology uses cryptography to keep exchanges secure, while providing a decentralized database, or "digital ledger". Transactions in the network are immutable and since the blocks are built on a network that is essentially a chain of computers where all need to approve an exchange before it can be verified and recorded.
That being said, the business models that can benefit from the blockchain are numerous.  Usually, they are businesses that have to do with the storage of data, cloud storage, business contracts, payment methods or supply chain management. It could also be employed to businesses that require improved security and transparency. So, yes the technology is filled with limitless possibilities but, there are some things you need to take into consideration. Does your business need a decentralised information storage system? You need to be sure that the blockchain would improve the security of the business or create financial inclusion. Is tokenization is needed for the business? Do you necessarily need to conduct an ICO for the businesd?
These are questions you'd need to put into perspective before plunging into the river of the blockchain. The truth is that, the business management will however have to decide the way forward.
Does your business need the blockchain? Share your opinion with us in the comment section below.
Image credit: pixabay,
Disclaimer:
The Information provided on the website is designed to provide helpful information regarding cryptocurrency subjects. The content is not meant to be used, nor should it be used as a basis, foundational knowledge or prerequisite for decision making regards trading. Always do your own research and due diligence before placing a trade. We are not liable for any outcome based on any content found on the site.
EOS Versus TRON, The Dapp War Continues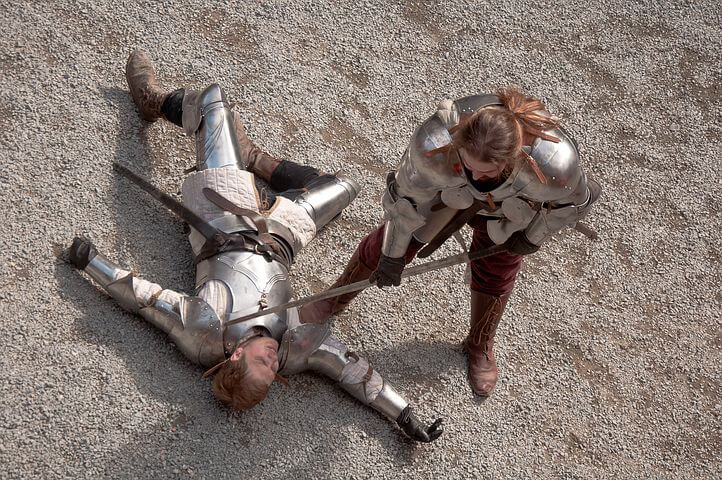 The world of Decentralised applications (DApps) began with Ethereum. However, it has grown to include more blockchains Networks utilizing smart contracts to build DApps on the blockchain. With over 1,800 listed DApps according to Dappradar.com TRON network and EOS seems to be on a warpath for dominance.
Before we crown the King of DApps, it is important to note that a DApp must have an open source code available to all. A DApp must also be decentralized, incentivized and have an algorithm that generates token or an inbuilt consensus mechanism.
While the battle of supremacy on DApps revolves around TRON and EOS, it is important to note that these blockchains are not so different from each other. Both Tron and EOS started on the Ethereum blockchain as ERC-20 tokens. However after creating their own Mainnet they moved all of their tokens to their own blockchain network.
It is also important to note that both TRON and EOS are built on the delegate Proof of stake mechanism (DPos). The DPos is a mechanism where the selection of block producers will be done by voting. EOS has 21 block producers of which 20 will be selected by top 20 received votes and 1 will be randomly chosen. On the other hand, TRON has a total of 27 block producers (super representatives) who have to go through voting systems. It is impressive that both blockchains allow its token holders to Vote for their Block producers or Super representatives.
TRON Foundation was created in September 2017 by its CEO Justin Sun and it's mainnet was launched in June 2018. TRON based network claims to have the capacity of clearing 2000 Transaction per second. However, the TRON network block explorer TronScan reveals that it is currently close to 750 TPS.
On the other hand, EOS is own by Block.One, an open source software publisher. Its white paper was published in 2017 and the open source software was launched on June 1, 2018 by Dan Larimer, who is also the founder and creator of Bitshares and Steem. While EOS has been called the Ethereum Killer, however, it currently processes around 4000 Transactions per second.
According to TPS, EOS is winning the race. Also, in Q2, 2019, EOS has almost 62% DApps active in Q2. Although AnChain, blockchain intelligence firm claims that in Q1, 75% of the traffic from the top 10 gambling dApps on EOS were driven by bad bots. That means about $6 million worth of transaction volume was carried out by bots. TRON's DApps, on the other hand, had 82% active uses in Q2, 338 out of 412 of all TRON's DApps were active in Q2.
As at press time, EOS is the top blockchain network with 2,231,299Op activity while TRON is coming 5th with 842,442Op. However, TRON DApp TronBet is taking the lead on DappRadar with more than 3000 users and $6.1 million in its 24hour volume. EOS DApp, Dice, comes after TronBet more than 97,000 users and a 24hour volume of $266,000.
Although there have been whispers on the state of DApps and their relevance, but it is important to note that DApps are pulling their weight in the blockchain sphere. While it will be difficult to name who is King of DApps, there are other Blockchain networks building DApps that are worth keeping an eye on such as Steem, IOST, and TomoChain.