Crypto Personality: Elisha Owusu Akyaw, Ghana's Crypto Brain Boy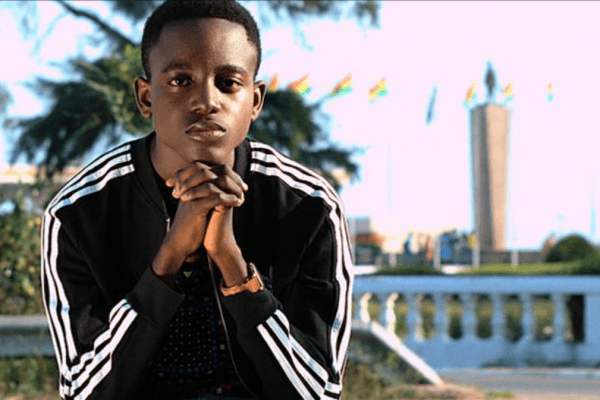 Africa is a big market for Ideas and cryptocurrency and the blockchain technology seems to be a breeding ground for ideas.  This was the ground Ghana's 17-year-old Elisha Owusu Akyaw found himself. While most people were coming to terms with what cryptocurrency was about, Elisha already had a tech enabled company. He is the founder of BlockXAfrica, which was formerly known as Tokens Media, a small business he established in 2017.
Starting Small any Growing Big
Elijah is giving a new face to entrepreneurship in Ghana. While studying General Arts at Legon Presbyterian Boys Secondary School, he goes ahead to set up his firm a crypto based firm. The aim was to lend a hand to blockchain projects and help them get to their target audience. His startup's marketing services has worked with local financial firms in project development and has raised more than $40 Million in token sales.
Before becoming the crypto- guru that he is recognised as, Elisha was just an ordinary student. Until late 2014 when he had his first encounter with digital currency on a news item on Aljazeera. From that News piece, he began to investigate the intricacies of cryptocurrencies with the internet-enabled device he got at age 12. He learned by watching videos on YouTube and by 2013, he had ventured into the crypto space. He equally ventured into web design fundamentals and was exposed to Firefox by Mozilla, which led to his volunteering in his local community. He began to share his knowledge on the internet and was opportuned to speak at the Software Freedom Day in Accra in 2015. This platform was leveraged on and Elisha started speaking about cryptocurrency creating a name for himself in the field.
Elisha's initial company Tokens Media was focused on providing services primarily in ICO marketing, public relations, and social media management.  Although the company began operations in June 2017, it has worked clients such as Komodo, Local World Forwarder, PIVX, and SmartCash. The firm has provided services and worked with cryptocurrencies that has a combined market cap of over $1 billion. While Elisha agrees that there has been challenges on his journey, he is focusing his time on his business and continuing his education.
What do you think about Elisha Owusu Akyaw? Share your opinion with us in the comment section below.
Image credit: twitter
Disclaimer:
The Information provided on the website is designed to provide helpful information regarding cryptocurrency subjects. The content is not meant to be used, nor should it be used as a basis, foundational knowledge or prerequisite for decision making regards trading. Always do your own research and due diligence before placing a trade. We are not liable for any outcome based on any content found on the site.
Market Retraces its Steps after Opening the Week with Green across the Market.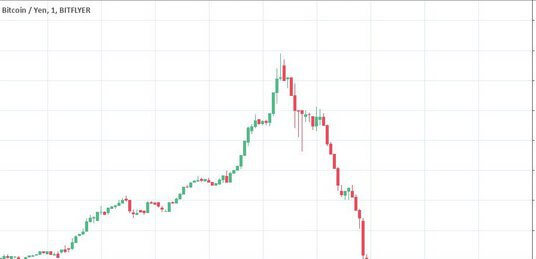 The first day of the week just three days ago opened the week to a wide spread gains across the cryptocurrency market with Tron reporting the highest gains of over 9%. Today opens with significant losses that have wiped out the gains made in opening day of the week. Bitcoin is currently trading at a loss of 11.01% as at press time standing at $11,503. Total market capitalization sits at a $313 billion. Opening day of the week, it was at $327 billion
The second largest cryptocurrency by market capitalization Ethereum is trading at $271 which is over $30 lower than its week opening price. It is currently reporting 11.94% loss. XRP of Ripple is trading at a negative of 15.79% as Litecoin is also a little below standing at loss of 14.59%. The price of XRP stands at $0.33 while Litecoin is just over $100.
Tron which recorded the highest gains in the opening day of the week is reporting an astonishing 16.56% loss with Bitcoin SV, the embattled Bitcoin fork showing 18.56% in red. Top loser on today is EOS which is trading at $4.66 with a market capitilization of $3.9 billion but suffering a loss of 20.13%. Bitcoin cash is at 18.48% red trading at $339.29.
Tether the stablecoin positioned at number 8 by marketcap is stable at $1 but reports a 0.06% red which should be normal as it is of course a stable coin.
The industry continues at grow and thrive with the reported achievements of Blockstack to conduct a SEC compliant token sales, the market normally responds favorably to such news. While its is normal for the market to step back a bit after an upward surge, could this be the result of the 7300s BTC dumped on Binance?
Someone on Binance is in a hurry to sell ~7.5k+ bitcoins ($100 million). It's a limit order, but it's aggressively adjusting it's price to be on top of the orderbook. Pushed down price from $12.6k to $12.1k. 5k btc left pic.twitter.com/f6jwAyDDc0

— Madoff wasn't on the blockchain (@bccponzi) July 9, 2019
We can only look at the charts and open our ears to hear positive news. And by the way, Bitcoin has increased in dominance to 65.4% as against its week opening dominance of 62.1%.