Crypto Personality: Elisha Owusu Akyaw, Ghana's Crypto Brain Boy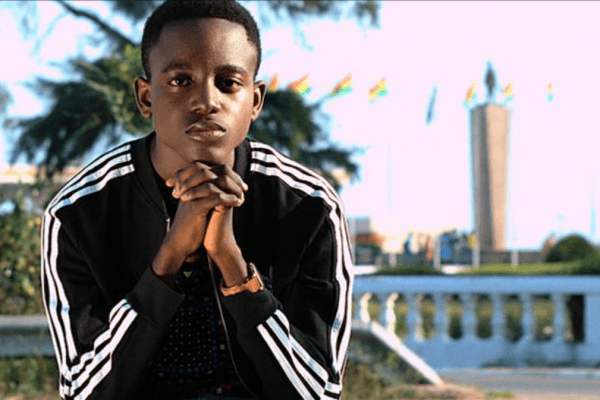 Africa is a big market for Ideas and cryptocurrency and the blockchain technology seems to be a breeding ground for ideas.  This was the ground Ghana's 17-year-old Elisha Owusu Akyaw found himself. While most people were coming to terms with what cryptocurrency was about, Elisha already had a tech enabled company. He is the founder of BlockXAfrica, which was formerly known as Tokens Media, a small business he established in 2017.
Starting Small any Growing Big
Elijah is giving a new face to entrepreneurship in Ghana. While studying General Arts at Legon Presbyterian Boys Secondary School, he goes ahead to set up his firm a crypto based firm. The aim was to lend a hand to blockchain projects and help them get to their target audience. His startup's marketing services has worked with local financial firms in project development and has raised more than $40 Million in token sales.
Before becoming the crypto- guru that he is recognised as, Elisha was just an ordinary student. Until late 2014 when he had his first encounter with digital currency on a news item on Aljazeera. From that News piece, he began to investigate the intricacies of cryptocurrencies with the internet-enabled device he got at age 12. He learned by watching videos on YouTube and by 2013, he had ventured into the crypto space. He equally ventured into web design fundamentals and was exposed to Firefox by Mozilla, which led to his volunteering in his local community. He began to share his knowledge on the internet and was opportuned to speak at the Software Freedom Day in Accra in 2015. This platform was leveraged on and Elisha started speaking about cryptocurrency creating a name for himself in the field.
Elisha's initial company Tokens Media was focused on providing services primarily in ICO marketing, public relations, and social media management.  Although the company began operations in June 2017, it has worked clients such as Komodo, Local World Forwarder, PIVX, and SmartCash. The firm has provided services and worked with cryptocurrencies that has a combined market cap of over $1 billion. While Elisha agrees that there has been challenges on his journey, he is focusing his time on his business and continuing his education.
What do you think about Elisha Owusu Akyaw? Share your opinion with us in the comment section below.
Image credit: twitter
Disclaimer:
The Information provided on the website is designed to provide helpful information regarding cryptocurrency subjects. The content is not meant to be used, nor should it be used as a basis, foundational knowledge or prerequisite for decision making regards trading. Always do your own research and due diligence before placing a trade. We are not liable for any outcome based on any content found on the site.
President of Venezuela Nicolas Maduro Calls on Public to its Newly Opened Petro Supported Casino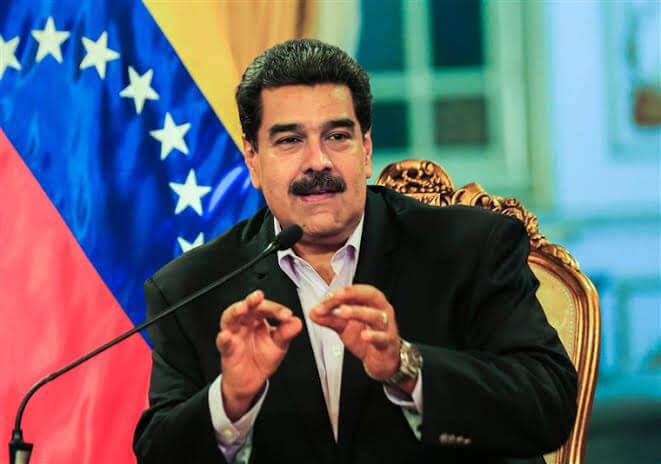 The President of Venezuela has announced the opening of crypto supported casino in the country. This announcement was made on the 17th of January, 2020.
According to the President, the Ávila National Park's Hotel Humboldt will soon be home to an international casino which will make use of the Petro (PTR) – the country's cryptocurrency.
Nicolas Maduro went further saying, the proceeds from the casino activities will fund the country's public health and education sectors. 
Betting has been halted in the country for several years prior to the administration of the current President Nicolas Maduro. Prior to this administration, betting places were ordered closed down because of being dens of drugs and other criminal activities. 
Giving details on the operation of the Casino, President Maduro said he has authorized legal bets with petros. According to him, the Hotel Humboldt will have an international casino and everyone will be able to place bets using the petro.
He went further explains, "You can come to bet. There will be offers, special prices. You buy your petro tokens, you can buy them if you bring yuan, if you bring yen, dollars, euros or any other cryptocurrencies … buy your petros and make your licit bets allowed by the state as contemplated by national laws."
Owing to various sanctions hitting the oil filled country, the current President, Nicolas Maduro created the petro cryptocurrency to evade these sanctions and better position the economy of the state. 
The announcement of President Maduro to open the casino evidently is an attempt to provide more use cases for the petro to improve acceptability amongst the populace and global community. 
This move by the President will most likely fuel the emergence of new casinos across the country since it has been almost a decade casino activities were halted in the embattled state.