CICryptoSolutions Launches Crypto Payment Gateway to Help Businesses Accept Crypto Payments.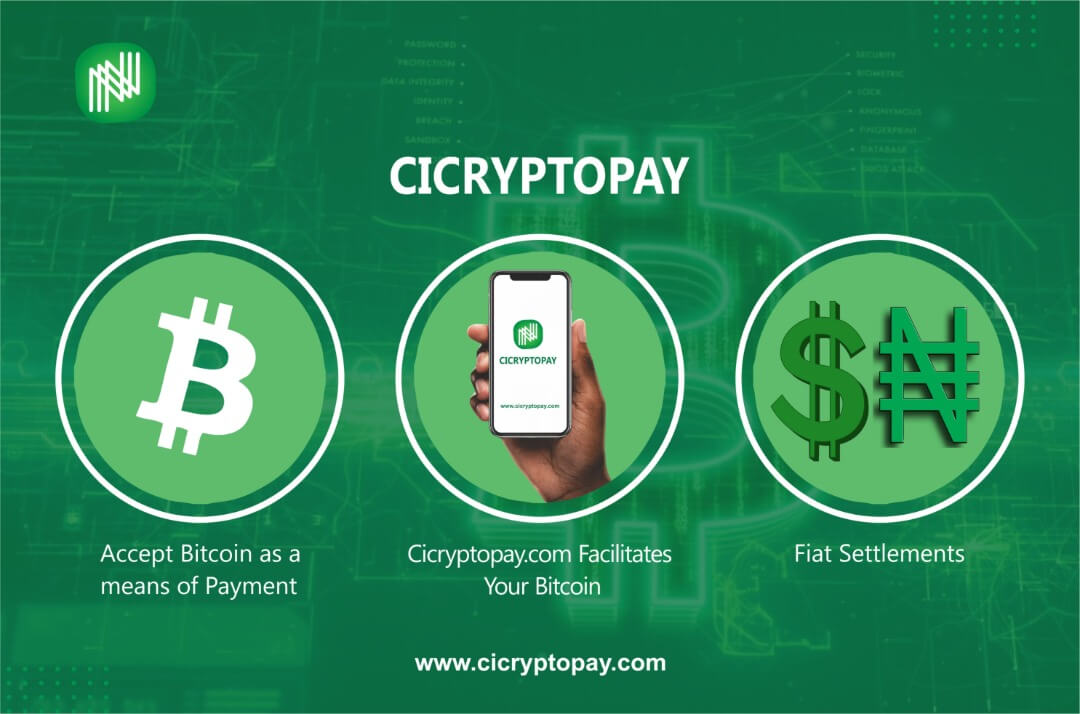 CICryptoSolutions, owner of the Naijacrypto.com cryptocurrency exchange has launched crypto payment gateway solution that will enable businesses accept cryptocurrency payments.
The payment gateway – CICryptoPay according to the firm is the first Nigerian owned cryptocurrency payment gateway that helps businesses accept cryptocurrency without having the exposure to market fluctuations characterized by the cryptocurrency market.
The CiCryptoPay solution consists of merchant APIs that are open for integration into e-commerce businesses. Currently supporting Bitcoin as the only cryptocurrency which businesses can accept, the firm reveals more cryptocurrencies will be supported in future.
Security
Security has always been an ongoing topic in cyberspace and the cryptocurrency industry is no different. The CICryptoPay according to firm, offers several features which includes Two-factor Authentication. CICryptosolutions affirmed that security is always its top priority in every decision and it will strive to make the product highly secure by providing other security features.
Other Features
Also featuring on the product is a fiat and crypto settlement system that allows merchants to choose to receive settlements either to their cryptocurrency wallet or bank account at the end of a business day.
CICryptoPay also features what it called Hedging Service. It is a service that allows merhcants to have the option of requesting for their fiat or crypto settlements to be made at the exact values paid to the merchant. This allows merchants not to worry over market volatility.
CICryptoPay boast of an efficient support which it says is always willing to answer questions and guide businesses to better maximize the platform.
CICryptoPay works by having users creating an account and undergoing KYC procedures where the customer will able have to enable Two-Factor Authentication to boost the security of its account and to utilize all the features the product offers.
As a user creates an account, wallets are automatically created and ready to be used and merchants can quickly and easily access the merchant tools to use on their businesses. This includes simple Payment buttons, API and IPN features.
According to CICryptoPay, anyone who desires to accept Bitcoin a payment method should be rest assured that CICryptopay is right here for them. It also said it will give businesses the opportunity to access the cryptocurrency market quickly and efficiently by facilitating crypto payments to everyone wherever they are located.
Missing Bitcoin Mystery Solved, Mistook Wallet Pin for Password – Peter Schiff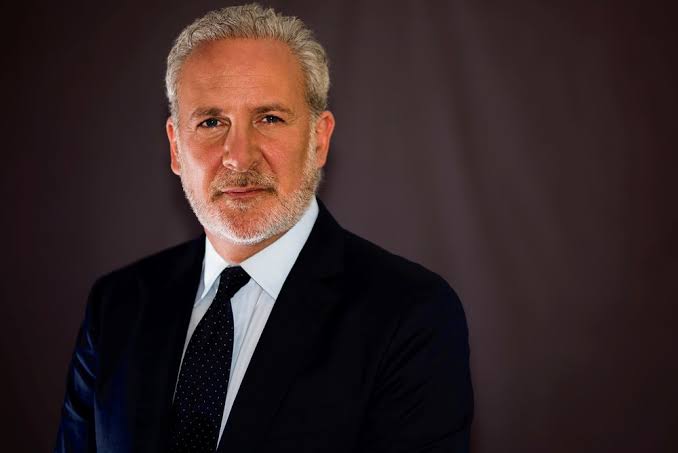 Peter Schiff has revealed the mystery behind his corrupt wallet causing him to lose his bitcoin has been solved. The crypto critic took to his Twitter account to tweet the mistake was his, as he mistook the wallet pin for his wallet password.
On the 19th of January, 2020, Peter Schiff made a tweet abusing the leading cryptocurrency by market capitalization saying it intrinsically worthless, it has no market value. This was because he at the time couldn't access his wallet.
According to Peter, "I just lost all the #Bitcoin I have ever owned. My wallet got corrupted somehow and my password is no longer valid. So now not only is my Bitcoin intrinsically worthless; it has no market value either. I knew owning Bitcoin was a bad idea, I just never realized it was this bad!."
While others offered to help, both well known names in the space and less known, others were less bothered, this however was due to his position on crypto .
A costly Mistake
According to Schiff, when Blockchain updated their app, he got logged out. Thereafter, he tried attempted logging in using his pin, the only "password" he had ever known or used. He said he never had a copy of the wallet seed phrase. And it was a costly mistake.
My #Bitcoin mystery is solved. I mistook my pin for my password. When Blockchain updated their app I got logged out. I tired logging back in using my pin, which was the only "password" I had ever known or used. I also never had a copy of my seed phrase. Honest but costly mistake!

— Peter Schiff (@PeterSchiff) January 23, 2020
Responding to a post bashing him of his ignorance on the basic of things about crypto, Peter Schiff said the most basic thing about Bitcoin is that it's not money. It also will not succeed as either a medium of exchange or store of value.
Crypto's Complexity
He further expressed his displeasure on the complexity of crypto. He said "the episode does show is how easy it is to lose your Bitcoin if you are confused about how wallets work."
Wrong. The most basic thing about Bitcoin is that it's not money. It will not succeed as either a medium of exchange or a store of value. What the episode does show is how easy it is to lose your Bitcoin if you are confused about how wallets work.

— Peter Schiff (@PeterSchiff) January 23, 2020
The complexity of crypto was a subject which creator of Ethereum Vitalik Buterin talked about a few days ago as reported by CryptoTVPlus. Vitalik said "We can and should create better wallet tech to make security easier."
Bitcoin Lost Forever
Despite efforts made to help him recover the Bitcoin in his wallet, Peter Schiff reveals that the bitcoin is lost forever.
In his words he said, "I did not get it back. I don't know the password or the seed phrase. I never did. So unless I can just guess the password I can never access the Bitcoin in that wallet."