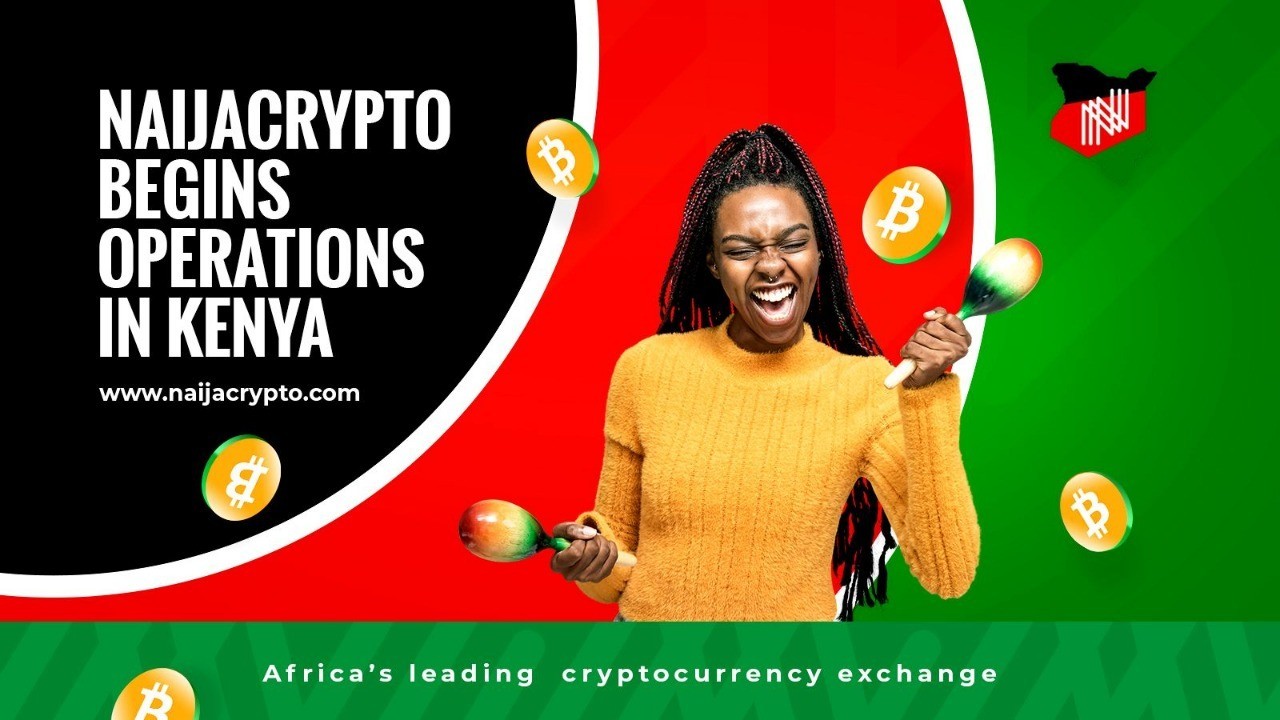 Naijacrypto Launches in Kenya
Naijacrypto: Kenyan Shilling has now been listed on the exchange and paired with the Bitcoin(BTC), Ethereum (ETH), Dash, Tron (TRX) and the Binance Dollar (BUSD).
Technology keeps proving to the world that there is nothing that cannot be replaced. In different parts of the world, technology is taking over and replacing most faulty systems with more reliable and trustworthy systems. 
Blockchain technology is the latest innovation taking over operational systems in the world most especially financial systems through cryptocurrencies.
Naijacrypto, a cryptocurrency exchange is a product of the blockchain revolution taking place. Its vision is to revolutionize the financial sectors and operations in Africa.
Beginning in Nigeria, the exchange has shown its competence in achieving its revolutionary goals by constantly improving its features to provide ease in cryptocurrency transactions for its users.
Where next? This exchange decided this year to expand to the rest of Africa and yesterday had announced the launch of its operations in Kenya. In partnership with Trans Nile Investment Capital, this exchange has decided to satisfy the hunger of the growing cryptocurrency market in Kenya. 
See also: Naijacrypto Launches Futures Trading Platform
Crypto traders and Naijacrypto users residing in Kenya do not have to convert their currency to the US dollar (USD) to trade on the exchange any more as the Kenyan Shilling has now been listed on its exchange and paired with the Bitcoin(BTC), Ethereum (ETH), Dash, Tron (TRX) and the Binance Dollar (BUSD).
Also, all features on the exchange, the fiat and spot market, futures market, coin staking module, and the newest feature, the crypto-backed loan module, are now available to the Kenyan market.
To confirm this decision, George Kennedy Akeya, CEO of Trans Nile Investment Capital, stated that:
"The world is increasingly becoming a small village, not only in terms of connectivity but trade. Digital disruptions especially blockchain technology and in particular cryptocurrencies have altered the way of life. Kenya is one country that is emerging in terms of technology adoption, therefore the decision to include Kenya Shilling was an easy decision and we believe that NaijaCrypto is the all-purpose vehicle that will meet and fulfill the aspirations of the ever-growing crypto community in Kenya." 
This is a clear win for both the exchange and the Fintech.
Naijacrypto is not just solving a problem in Kenya but is leading the financial revolution in this country like it is planning to do in the rest of Africa.