Cheetah Africa Moves on to Connect Fintech Startups to VCs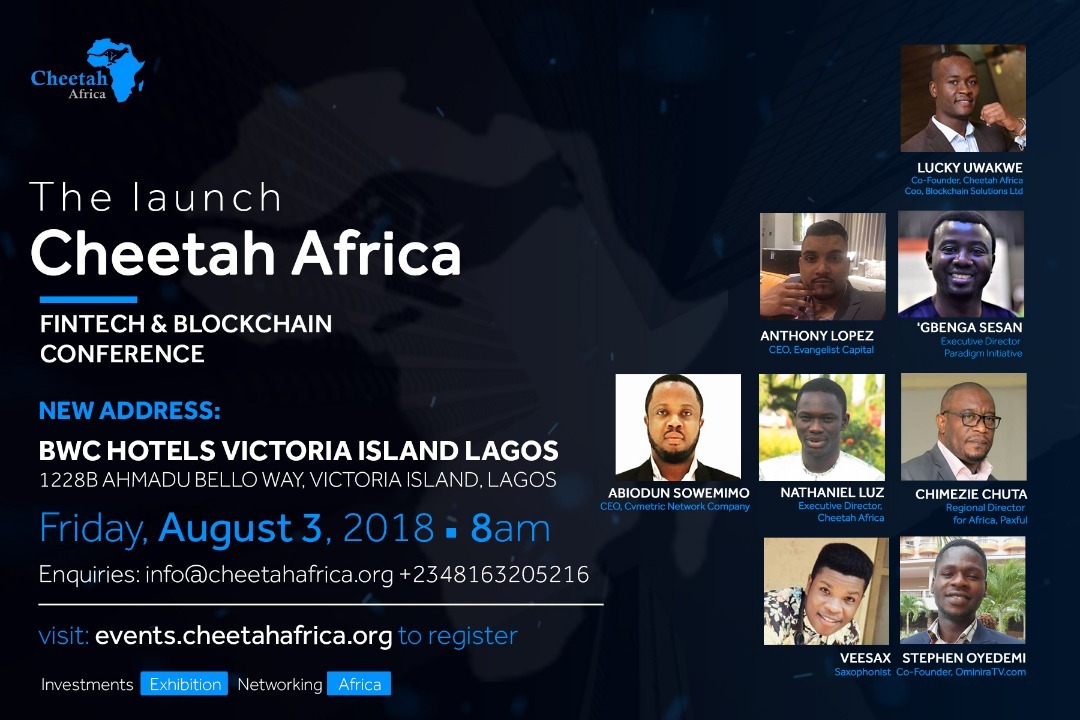 Few days after the Launch of Cheetah Africa, plans have been put in place to launch the organisation towards achieving its set milestone. The FinTech and Blockchain platform held its launch  recently at the BWC Five Star Hotel Victoria Island on  3rd August, 2018. The event was geared towards introducing the platform that would bring investors and startups together.
Lucky Uwakwe the Co- founder of Cheetah Africa in an interview with cryptotvplus explains the aim of the platform. He says, "The goal of cheetah Africa after the end of the event Is basically simple. It is mainly to help startups get the awareness or the exposure with the international community, helping them them get on board on this huge market that is out there."
Getting funds and attracting investors is a difficult feat for most startups. Lucky explains, "A lot of them have not been exposed to it, a lot of them are spending the energy they would have use to build beautiful solutions on the product of blockchains unfitted. They spend quite a lot of these energies on sourcing out funds. But Cheetah Africa will now give them that exposure because Cheetah Africa will focus on trying to extract those foreign VCs, attracting them to people who love to invest in African startups. Cheetah Africa will be doing more of that for them, while the young startups in Africa will focus more on building solutions which they love to build."
He further explained that there will be a form of test for these startups which he termed "acid base test". He explains the need for the test saying, "We feel so many people have beautiful ideas but some of these beautiful ideas might not be properly carryout or might be done in a way that doesn't meet up to standards. So, Cheetah Africa will also help to filter some of these trashy products out there." The firm also aims to expand their reach beyond Nigeria and cover all the 56 countries in Africa.
Nathaniel Luiz , co-founder of Cheetah also spoke to our correspondent saying, "Cheetah Africa is going to be a platform for them to find somewhere to incubate their ideas. so cheetah  Africa is going to stand as a support system,that is why we have the pool of Africa start-ups and innovations."
What do you think about Cheetah Africa? Share your opinion with us in the comment section below.
Image credit: pixabay,
Disclaimer:
The Information provided on the website is designed to provide helpful information regarding cryptocurrency subjects. The content is not meant to be used, nor should it be used as a basis, foundational knowledge or prerequisite for decision making regards trading. Always do your own research and due diligence before placing a trade. We are not liable for any outcome based on any content found on the site.
MoneyGram's New Time Remittance Technology backed by Visa not Ripple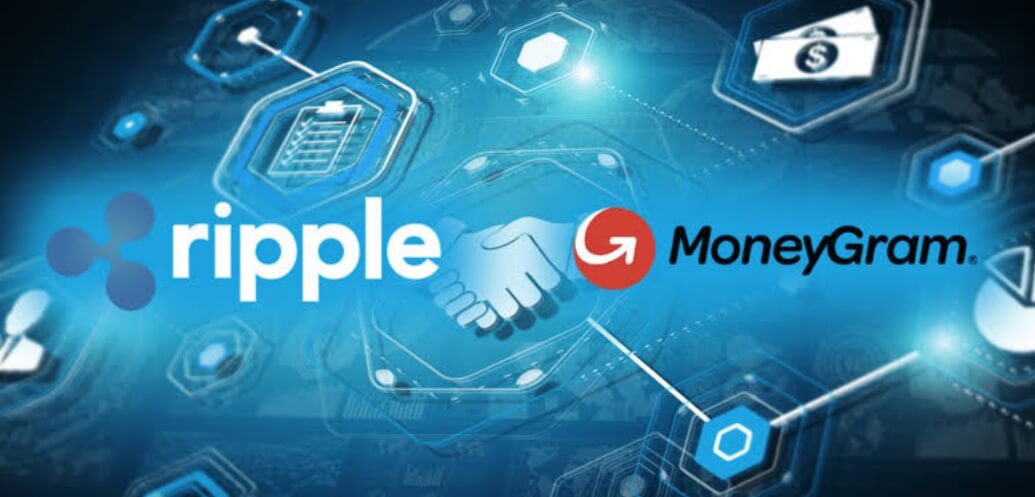 A new service introduced by remittance giant (MoneyGram) which allows users to send and receive money in real-time has been credited to visa and not the work of its blockchain-based partner (Ripple) in an announcement by representatives of the company.
The recently launched Fastsend, a new service which allows clients to send money in real-time to a phone number through a mobile application or dedicated website. While responding to enquiries from news sources about the latest concept, it was revealed to much surprise that MoneyGram did not make use of the technology of Ripple to achieve the latest product.
Do we need blockchain for real-time settlements?
MoneyGram Chief Operating Officer, Kamila Chytil informed news sources that FastSend makes use of Visa's Direct Original Credit Transaction to send funds to bank accounts making use of Debit card deposit which is clearly not blockchain-backed or related.
Without the need for DLT, the dedicated website and app make use of an open-source cloud-based microservices. Chytil further stated that although Ripple is not involved in the new product, the firm still makes use of Ripple's blockchain in other fields of the company.
Also, Chytil made mention of MoneyGram's continuous effort on how to utilize blockchain in areas where it could assist to solve data privacy and regulatory obligations via distributed ledger technology. In her remarks, she spoke highly of DLT technology and cryptocurrencies, stating that the firm believes blockchain to be the future of global cross border payments and transfer of money.
As MoneyGram continues to research on the multiple use cases in order to tap into Ripple's tools while integrating with the recent version of Ripple's service suit to introduce cash-out service to all network members.
It is worth noting that Ripple is gaining increased support and approval among financial institutions to provide them with its DLT services in Africa with the National Bank of Egypt joining its network, this has been seen as a welcome development as it would do well for the inward remittance within the region the Ripple Network.