Cheetah Africa Moves on to Connect Fintech Startups to VCs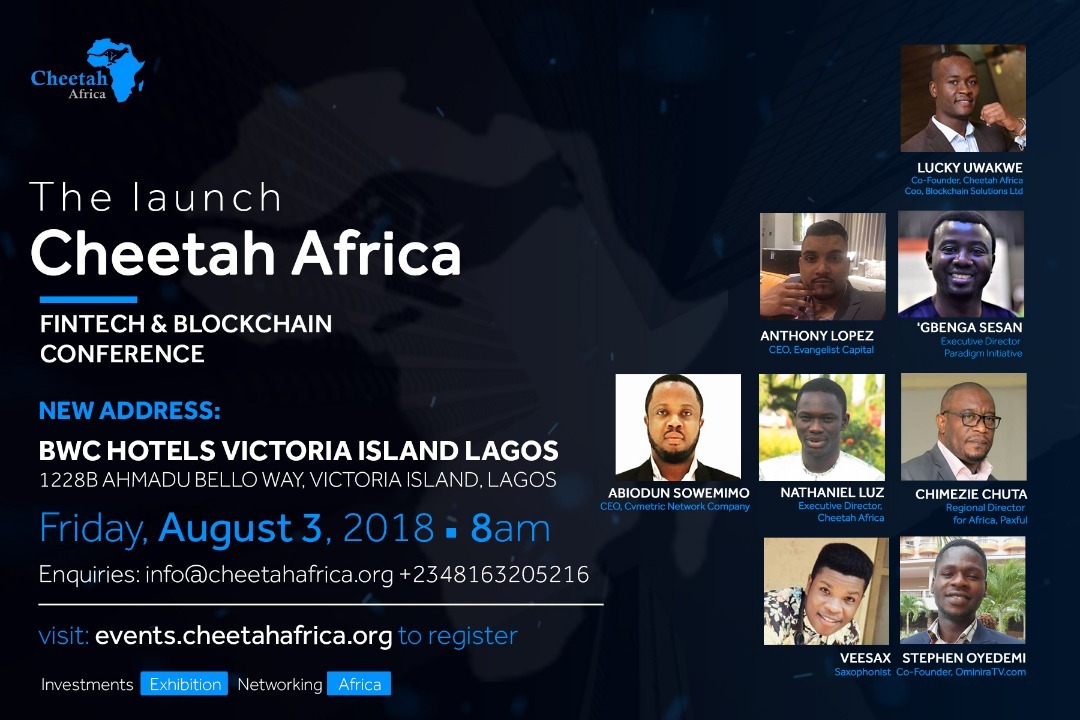 Few days after the Launch of Cheetah Africa, plans have been put in place to launch the organisation towards achieving its set milestone. The FinTech and Blockchain platform held its launch  recently at the BWC Five Star Hotel Victoria Island on  3rd August, 2018. The event was geared towards introducing the platform that would bring investors and startups together.
Lucky Uwakwe the Co- founder of Cheetah Africa in an interview with cryptotvplus explains the aim of the platform. He says, "The goal of cheetah Africa after the end of the event Is basically simple. It is mainly to help startups get the awareness or the exposure with the international community, helping them them get on board on this huge market that is out there."
Getting funds and attracting investors is a difficult feat for most startups. Lucky explains, "A lot of them have not been exposed to it, a lot of them are spending the energy they would have use to build beautiful solutions on the product of blockchains unfitted. They spend quite a lot of these energies on sourcing out funds. But Cheetah Africa will now give them that exposure because Cheetah Africa will focus on trying to extract those foreign VCs, attracting them to people who love to invest in African startups. Cheetah Africa will be doing more of that for them, while the young startups in Africa will focus more on building solutions which they love to build."
He further explained that there will be a form of test for these startups which he termed "acid base test". He explains the need for the test saying, "We feel so many people have beautiful ideas but some of these beautiful ideas might not be properly carryout or might be done in a way that doesn't meet up to standards. So, Cheetah Africa will also help to filter some of these trashy products out there." The firm also aims to expand their reach beyond Nigeria and cover all the 56 countries in Africa.
Nathaniel Luiz , co-founder of Cheetah also spoke to our correspondent saying, "Cheetah Africa is going to be a platform for them to find somewhere to incubate their ideas. so cheetah  Africa is going to stand as a support system,that is why we have the pool of Africa start-ups and innovations."


What do you think about Cheetah Africa? Share your opinion with us in the comment section below.
Image credit: pixabay,
Disclaimer:
The Information provided on the website is designed to provide helpful information regarding cryptocurrency subjects. The content is not meant to be used, nor should it be used as a basis, foundational knowledge or prerequisite for decision making regards trading. Always do your own research and due diligence before placing a trade. We are not liable for any outcome based on any content found on the site.
Blockchain Tokens Scale Heights as Traditional Assets Struggle post COVID-19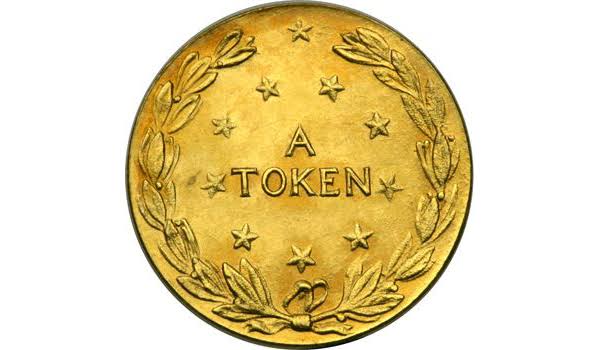 Bitcoin (BTC) recently scaled past $17,000 once again since the first month of 2018. 
Arcane Research, a firm that evaluates the  digital asset market notes that "Bears are in disbelief."  The firm added that BTC is fast posting its sixth weekly profit. It continued that "it seems like there is nothing stopping bitcoin at the moment." 
As United States shares and European equities experience a downturn of events due to the COVID-19 induced lockdown, an ounce of gold joins the trend by dropping  by 0.1% to $1,888. 
BTC Surges as Traditional Assets Struggle
As BTC rates surge, the value of shares fall and gold rates drop. It will interest you to know that admist all these, Ethereum (ETH), a viable altcoin is enjoying the turn of events as the Decentralized Finance (DeFi) sector flourishes with favourable projections. It has particularly scaled by 266%, a whopping two times more than the digital gold- BTC.
DASH Flourishes Alongside Other Digital Currencies 
Also, the payment focused Dash coin (DASH) which stands at the rate of $81.15 and is also known for its optional privacy feature also appears to be flourishing this season especially because it offers users the option of transacting anonymously or otherwise. In comparison with traditional assets, it appears that crypto assets continue to scale heights.
Investors Turn to Digital Assets As the World Continues to Change
With the paradigm shifting towards digital assets, investors are stashing their hard earned monies into tokens like those mentioned above and also in new Blockchain tokens like dot (DOT), which is run on the Polkadot network. One of the founders of this Blockchain, Gavin Wood, was also one of the founders of the Ethereum Blockchain. He wrote the white paper for this network right after that of Ethereum as far back as 2016. Polkadot continues to be fast growing as the managing Director of KR1, an investment firm- Keld van Schreven notes that: 
"The market and investor appetite has been really strong for Polkadot's dot token,"
Galaxy Digital Acquires DrawBridge and Blue Fire Capital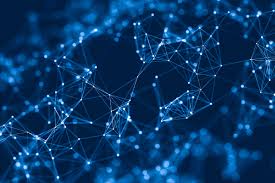 Galaxy Digital, a Crypto Merchant revealed yesterday, the 13th of November, 2020 that it had acquired two firms so as to assume a major role when it comes to serving organizations that need to access virtual assets like crypto.
The organisation revealed this strategic move via a press release that it had acquired DrawBridge Lending which is a platform that enables investing funds in virtual assets and also borrowing same. The second firm is Blue Fire Capital which provides services that cater to offering "two-sided liquidity for futures markets and digital assets"
Although Galaxy Digital did not immediately disclose details as to this new acquisition, the Crypto Merchant explained how this critical decision will convert DrawBridge's more than $150 million will be converted to Galaxy Digital's.
The President of Galaxy Digital, Christopher Ferraro, notes:
"Galaxy Digital's mission is to bring cryptocurrency to traditional finance and vice versa."
He continued that:
(This move) "will enable us to further amplify our strong position as a go-to trading desk in digital assets and more rapidly grow our innovative portfolio of trading products and services."
Galaxy Digital, founded by Mike Novogratz, had earlier revealed their third quarter earnings to be a whopping gross sum of about $44.3 million for the year 2020. It will interest you to know that the firm just recovered from 2019's 3rd quarter loss of about $68.2 million.
Galaxy's President continued that the two acquisitions would enable the firm "further meet what we believe will be an even bigger wave of institutional demand."
Bitpay Launches New Crypto Payroll Product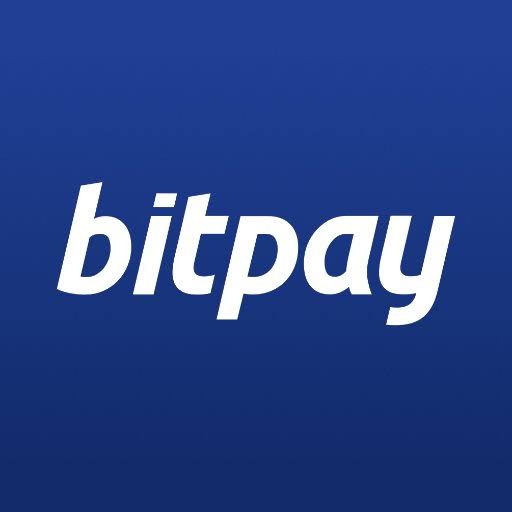 A major payments service provider, BitPay has just released a new product to enable business enterprises to pay remuneration to their suppliers, employees, independent contractors with crypto.
The new product dubbed "BitPay Send" is a payment service processor that is centred on global and "gig-economy" enterprises that are set to pay their several clients digitally at one and the same time.
BitPay CEO Stephen Pair notes;
"Blockchain payment adoption is growing because it offers an easy way to send and receive payments on a global scale"
He continued that with this new innovation, businesses will not need to go through the hassles of buying, holding or supervising their crypto all by themselves.
The following are the payment processes that can be run on BitPay Send: "reward issuance, contractor payments, payroll, customer cash-out requests, and settlements with marketplace sellers."
For a customer to receive payment via the Bitpay Send, he must have a BitPay ID and a digital wallet so as to obtain the payments. Companies who use this service pay a 1% to Bitpay as the latter's commission. Good news to users: they would not have to pay FOREX fees.
This new release offers a substitute to cryptocurrency payroll commodities