Cheetah Africa Moves on to Connect Fintech Startups to VCs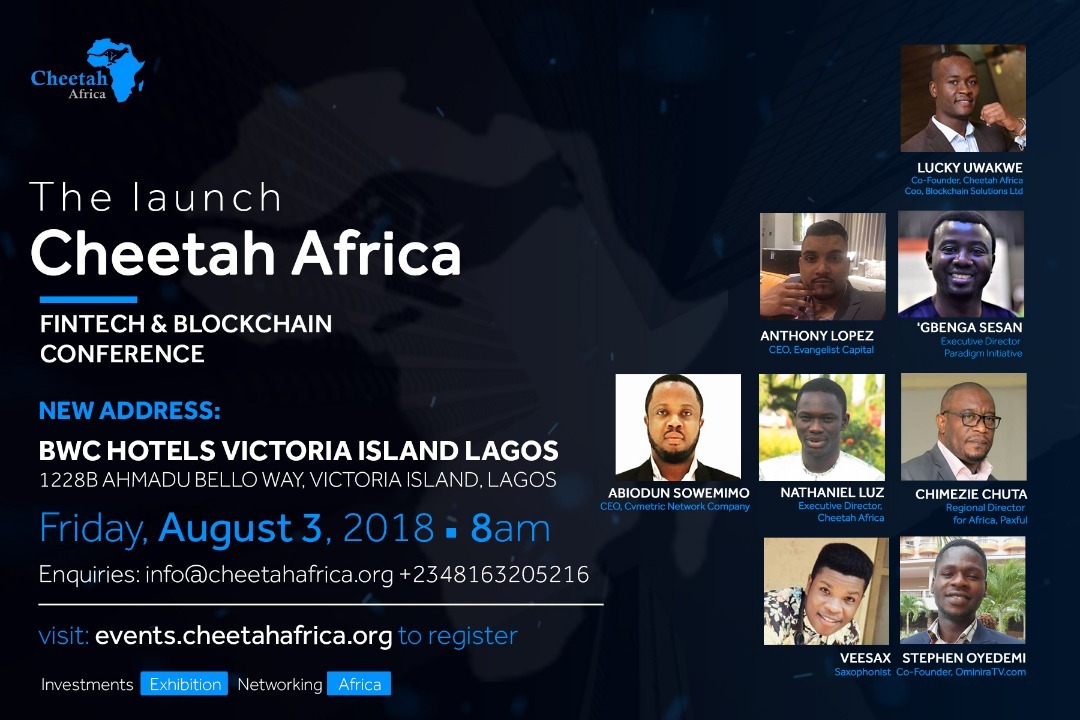 Few days after the Launch of Cheetah Africa, plans have been put in place to launch the organisation towards achieving its set milestone. The FinTech and Blockchain platform held its launch  recently at the BWC Five Star Hotel Victoria Island on  3rd August, 2018. The event was geared towards introducing the platform that would bring investors and startups together.
Lucky Uwakwe the Co- founder of Cheetah Africa in an interview with cryptotvplus explains the aim of the platform. He says, "The goal of cheetah Africa after the end of the event Is basically simple. It is mainly to help startups get the awareness or the exposure with the international community, helping them them get on board on this huge market that is out there."
Getting funds and attracting investors is a difficult feat for most startups. Lucky explains, "A lot of them have not been exposed to it, a lot of them are spending the energy they would have use to build beautiful solutions on the product of blockchains unfitted. They spend quite a lot of these energies on sourcing out funds. But Cheetah Africa will now give them that exposure because Cheetah Africa will focus on trying to extract those foreign VCs, attracting them to people who love to invest in African startups. Cheetah Africa will be doing more of that for them, while the young startups in Africa will focus more on building solutions which they love to build."
He further explained that there will be a form of test for these startups which he termed "acid base test". He explains the need for the test saying, "We feel so many people have beautiful ideas but some of these beautiful ideas might not be properly carryout or might be done in a way that doesn't meet up to standards. So, Cheetah Africa will also help to filter some of these trashy products out there." The firm also aims to expand their reach beyond Nigeria and cover all the 56 countries in Africa.
Nathaniel Luiz , co-founder of Cheetah also spoke to our correspondent saying, "Cheetah Africa is going to be a platform for them to find somewhere to incubate their ideas. so cheetah  Africa is going to stand as a support system,that is why we have the pool of Africa start-ups and innovations."
What do you think about Cheetah Africa? Share your opinion with us in the comment section below.
Image credit: pixabay,
Disclaimer:
The Information provided on the website is designed to provide helpful information regarding cryptocurrency subjects. The content is not meant to be used, nor should it be used as a basis, foundational knowledge or prerequisite for decision making regards trading. Always do your own research and due diligence before placing a trade. We are not liable for any outcome based on any content found on the site.
Binance To Launch Open Blockchain Project Venus To Develop Stablecoins Pegged to Local Currencies
Binance announces plans to initiate an open blockchain project. The project named 'Venus' is a initiative to develop stablecoins pegged to fiat currencies of nations.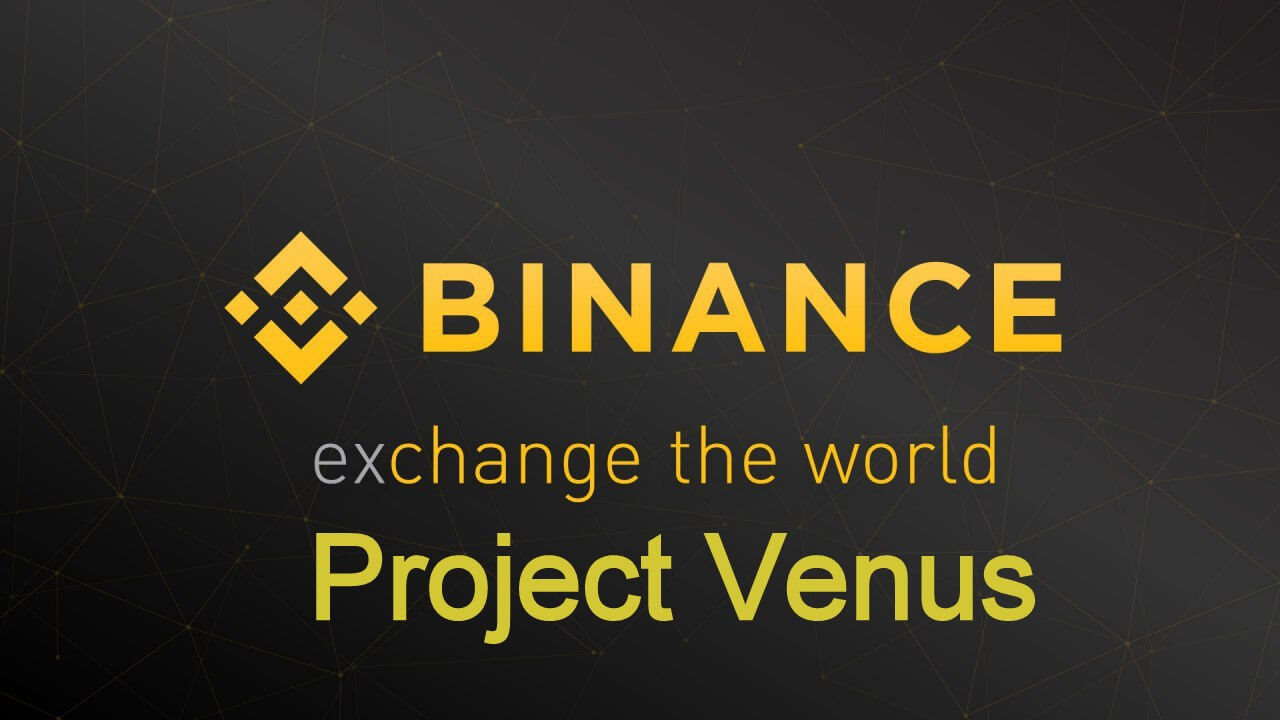 Opening the new week, Binance announces plans to initiate an open blockchain project. The project named 'Venus' is a initiative to develop stablecoins pegged to fiat currencies of nations. This was announced in a blog post made by the exchange. The initiate will see to the creation of hundreds of stablecoins pegged to the local currencies.
In order to successfully execute the vision of project Venus, the firm stated that they will need new alliances and partnerships with governments, corporations, technology companies and other cryptocurrency companies and projects developing ground breaking solutions for the blockchain and cryptocurrency industry.
According to the Binance, Project Venus will utilize the public chain of Binance – BinanceChain for secure operations of the stablecoins that will be created. The Binance Chain was released early this year and has currently in itself several blockchain projects including two stablecoins which are the BTC pegged stablecoin BTCB and the Binance BGBP Stablecoin.
Binance had earlier in recent weeks completed the audit of its British Pound backed Stablecoin BGBP. The audit was carried out by an audit firm CertiK. At current the BGBP is listed on Binance against a couple of trading pairs.
Promoting the accelerated development and actualization of the initiative, Binance has revealed it will provide full technical support, compliance risk control system and multi-dimensional cooperation network that are needed to build Venus while leveraging existing infrastructure and regulatory establishments.
Calling for partners, Binance encourages like-minded people and organizations to contact it and discuss the "infinite possibilities of the digital world together".
Launched over two years ago, Binance continues to be innovative, resilient and despite various challenges such as hacks, leaks etc, the top cryptocurrency exchange continues to forge on with greater intensity.