Bittrex Suddenly Aborts Plans To Host Its First IEO

Cryptocurrency exchange; Bittrex International has aborted the initial exchange offering (IEO) of the RAID token after gaming analytics company OP.GG terminated its strategic partnership with the South Korean startup RAID.
Cryptocurrency exchange; Bittrex International has aborted the initial exchange offering (IEO) of the RAID token after gaming analytics company OP.GG terminated its strategic partnership with the South Korean startup RAID.
Bittrex Exchange had announced to host its first IEO for a token called XRD but suddenly refrained due to "'last minute" significant problem as confirmed by European Exchange Bittrex.
"We decided to cancel the IEO as a result of significant changes in the business status of RAID" – Team Bittrex.
The token offering was scheduled to go live on 15th March at 10 am (UDT). But was suddenly canceled on the 14th which according to Bittrex, this partnership was a "vital part of the RAID project," which aims to reward gamers for sharing data.
Meanwhile, OP.GG, which claims that it has 45 million monthly active users, announced that it "has stopped all potential business discussions related to RAID project and there will be no economic and technical cooperation with RAID coin."
However, since this partnership was a vital part of the RAID project, Bittrex International confirmed that they did not feel it was in the best interest of their customers to push forward with the IEO.
Confirming these words from Bittrex International; tweets from them had this saying
'trust and integrity are the most valuable assets".
Bittrex International is the crypto exchange's response to a similar platform launched by its market competitor Binance – Binance Launchpad.
In respect to the gaming; with the token sale, the South Korean gaming platform was aiming to raise $6 million selling 17 billion XRD tokens. Payment option with Bitcoin was only available on the platform and each token was valued at 0.00000010 BTC. RAID had also set minimum and maximum purchasing limit of the tokens at 30,000 and 57 million respectively.
Moreover, as at last checked, RAID is still silent and haven't divulged a thing yet about the whole saga.
Disclaimer: Statements on this site do not represent the views or policies of anyone other than ourselves. The information on this site is provided for discussion purposes only, and are not investing recommendations. Under no circumstances does this information represent a recommendation to buy or sell securities
MoneyGram's New Time Remittance Technology backed by Visa not Ripple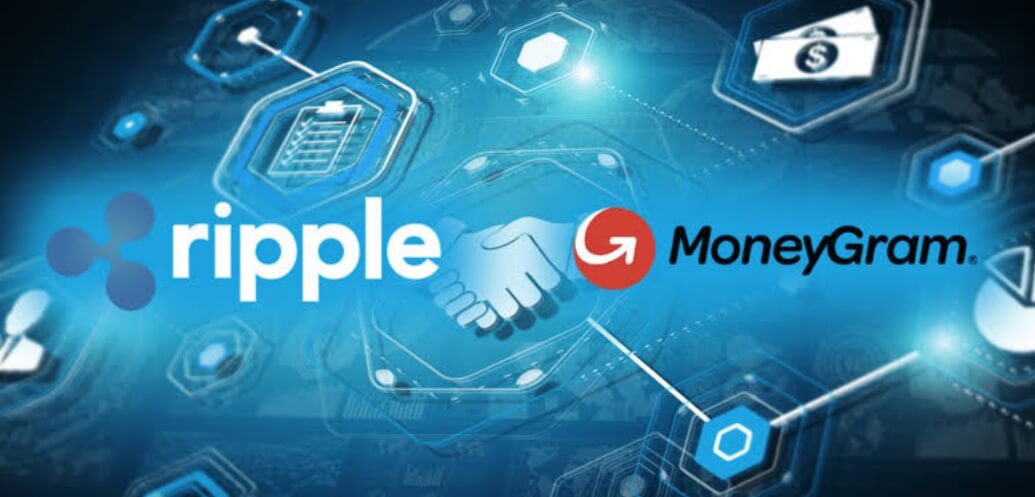 A new service introduced by remittance giant (MoneyGram) which allows users to send and receive money in real-time has been credited to visa and not the work of its blockchain-based partner (Ripple) in an announcement by representatives of the company.
The recently launched Fastsend, a new service which allows clients to send money in real-time to a phone number through a mobile application or dedicated website. While responding to enquiries from news sources about the latest concept, it was revealed to much surprise that MoneyGram did not make use of the technology of Ripple to achieve the latest product.
Do we need blockchain for real-time settlements?
MoneyGram Chief Operating Officer, Kamila Chytil informed news sources that FastSend makes use of Visa's Direct Original Credit Transaction to send funds to bank accounts making use of Debit card deposit which is clearly not blockchain-backed or related.
Without the need for DLT, the dedicated website and app make use of an open-source cloud-based microservices. Chytil further stated that although Ripple is not involved in the new product, the firm still makes use of Ripple's blockchain in other fields of the company.
Also, Chytil made mention of MoneyGram's continuous effort on how to utilize blockchain in areas where it could assist to solve data privacy and regulatory obligations via distributed ledger technology. In her remarks, she spoke highly of DLT technology and cryptocurrencies, stating that the firm believes blockchain to be the future of global cross border payments and transfer of money.
As MoneyGram continues to research on the multiple use cases in order to tap into Ripple's tools while integrating with the recent version of Ripple's service suit to introduce cash-out service to all network members.
It is worth noting that Ripple is gaining increased support and approval among financial institutions to provide them with its DLT services in Africa with the National Bank of Egypt joining its network, this has been seen as a welcome development as it would do well for the inward remittance within the region the Ripple Network.