The long awaited and anticipated Binance debit card is here. The first sets of cards have been set in motion for delivery to customers. The CEO of Binance exchange, ChangPeng Zhao, popularly known as CZ made this known to the public while giving response to a tweep interested in the product. He said in the tweet; "This started shipping in limited quantities as of yesterday, I heard"

Unveiling of the Binance Card

The plans for the Binance card were made earlier this year around April. The debit card was to be issued by Visa and the testing was to be done in Malaysia before its launch. Like other crypto cards, the Binance debit card would allow its users to spend their crypto assets by converting them to fiat.

According to previous reports, the Binance card was to be a global project. Binance is constantly making partnerships with banking and debit card partners to make users buy crypto easily from anywhere in the world easily. Ordering the card costs $15, although the exchange promises there won't be maintenance fees according to previous reports.

Cryptos available on the Card

The card will support four cryptocurrencies according to Binance. The cryptos are Bitcoin (BTC), Binance USD (BUSD), Swipe's native token (SXP) and the Binance native token (BNB)

Binance revealed earlier that the card will work like a normal debit card and users won't be required to convert crypto to fiat before necessarily making a purchase. They have the opportunity of picking from a variety of the four cryptos aforementioned to fund their Card wallet.

Crypto debit card is becoming the new normal in the crypto space of recent. Different companies have unleashed their various debit cards. Worthy of mention is that of Naijacrypto.com. BTSE, a crypto exchange launched its debit card in June, 2020.

Image from binance.com
Kucoin Launches P2P Fiat Trade for the Nigerian Market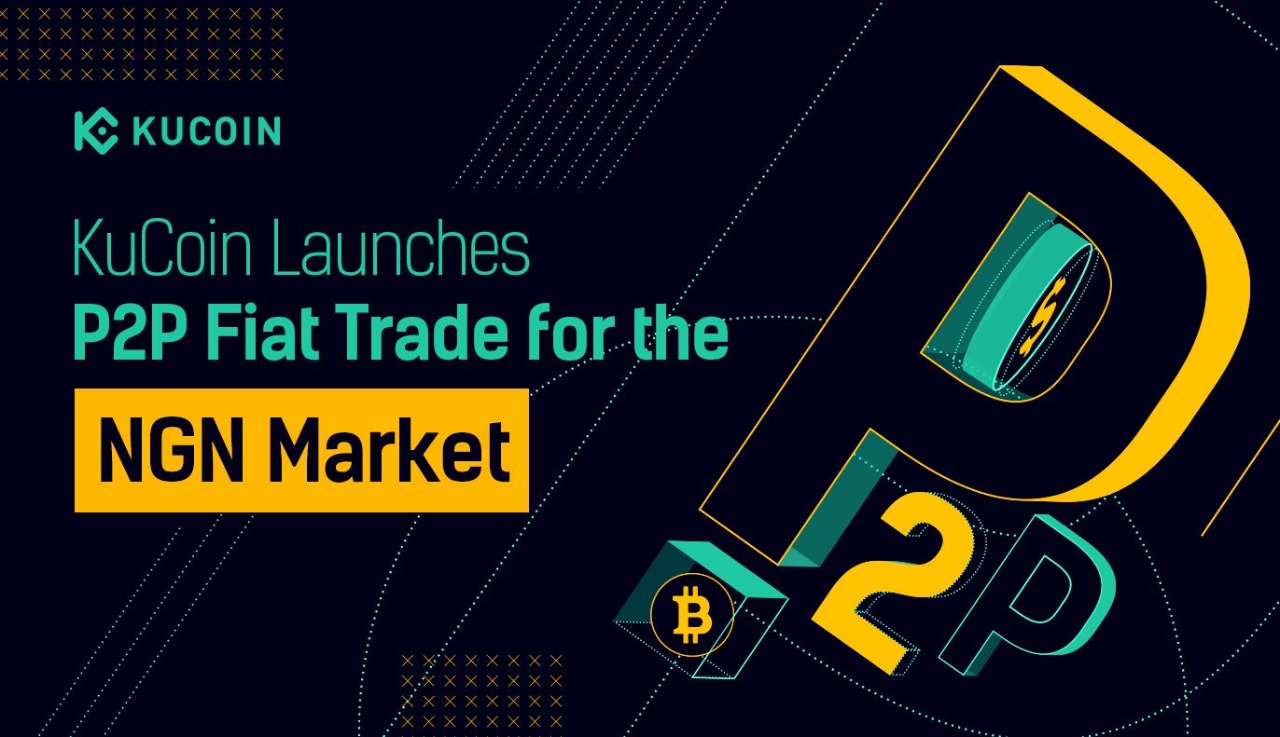 Cryptocurrency exchange platform Kucoin announced the launch of a peer to peer Fiat trade for the Nigerian market.
The launch will allow users purchase USDT and BTC using the Nigerian Naira (NGN) via its peer to peer Trade. According to Kucoin, users will enjoy better prices and instant transactions.
#KuCoin Launches P2P Fiat Trade for the $NGN Market 🇳🇬

The NGN/USDT and NGN/BTC are now available to users in the KuCoin P2P Fiat Trade market.

Buy #Crypto with NGN now: https://t.co/QEB6ZuqFCe

Details: https://t.co/9ph4hy53gF pic.twitter.com/pT2bHdhw8Y

— KUCOIN (@kucoincom) July 31, 2020
The two trade pairs NGN/USDT and NGN/BTC are currently available for users on the Kucoin P2P fiat Trade Market. Kucoin request users to update to the latest version of the product to access the new market and ensure their trades are successful. It also revealed that more currencies will be provided soon on the platform.
Launched in 2017, Kucoin is one of the leading cryptocurrency exchanges globally and currently ranks 16 on coinmarketcap with a volume of over $300 million on daily average and offering spot trading, derivatives and OTC.
The Nigerian market has continued to see embrace by cryptocurrency exchanges owing to the large market which is indicated by the daily volume from P2P platforms such as PAXFUL and other sources.
On an average, according to data from coindance, over one billion Maura is traded weekly on Localbitcoin. PAXFUL commands on average weekly a $5 million trade volume from Nigeria being its largest market in Africa.
To enjoy the new markets, Kucoin advises users to upgrade their Kucoin product.