Binance Set To  Work With CoinMarketCap To Resolve Fake Trading volumes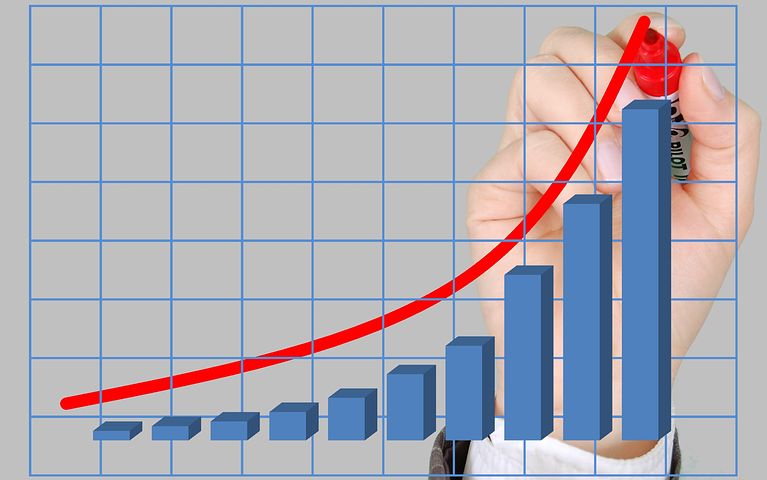 Fake trading volumes reports comes with a mixed feeling in the crypto sphere. A recent research report published  by Bitwise Asset Management has taken a look into account data from 97 crypto exchanges to trace the sequence of trade volumes. The report detailed that most of the crypto exchange platforms were providing faked volume to the listing website – some 87% of them to be precise (Note that the report was focused on bitcoin only). The report was submitted to the United States Securities and Exchange Commission and it stated that almost 95 percent of volume on unregulated exchanges appears to be fake or non-economic in nature.
Using observable data from reputable exchanges like Coinbase and Kraken as a baseline, the report recorded traded volume against the number of exchange visitors, showing that 59 percent of reported volumes were more than 10 times higher than would be expected: "If each exchange averaged the volume per visit of CoinbasePro, Gemini, Poloniex, Binance, and Kraken" tweeted TIE, "we would expect the real trading volume among the largest 100 exchanges to equal $2.1B per day. Currently that number is being reported as $15.9B."
Following this research discovery, Bitwise then  accused CoinMarketCap of listing this suspicious data and thus generating a potentially mistaken impression of the true size of the BTC market.
Changpeng Zhao, popularly known in the industry as CZ, said that the reports — most recently from Bitwise Asset Management and The TIE— on exchanges widely faking volumes will end up making the whole industry more transparent.  The said research report has claimed that 87% of reported cryptocurrency exchange daily trading volume could be fake.
As contained in the TIE tweets "We started by pulling a list of the top 100 exchanges by reported trading volume over the last 30 days.We then used Similar Web website viewership metrics to calculate the estimated 30 day traffic to each exchange's website. After doing this, we divided reported volume for each exchange by the # of monthly website visits to determine the reported volume per visit."
However, CZ has added that contrary to the belief that CoinMarketCap is not to blame, the popular listing website had absolutely nothing to do with the situation:
"It's not so much Coinmarketcap's fault, everyone tried to blame on them [sic]. But CoinMarketCap has a very simple reporting mechanism where every exchange reports their own data to them, and they just show it."
CZ made it clear that Binance will not be lured into starting a Twitter war with CoinMarketCap which he said was "kind of childish." However, he said that the exchange is presently working with CoinMarketCap to find a solution to the problem. He equally said that delisting an exchange found faking volumes could serve as punishment and in turn contribute to mitigating the issue.
Trump Expresses his opinion on Crypto, Libra; Binance to burn $2.4 billion worth of BNB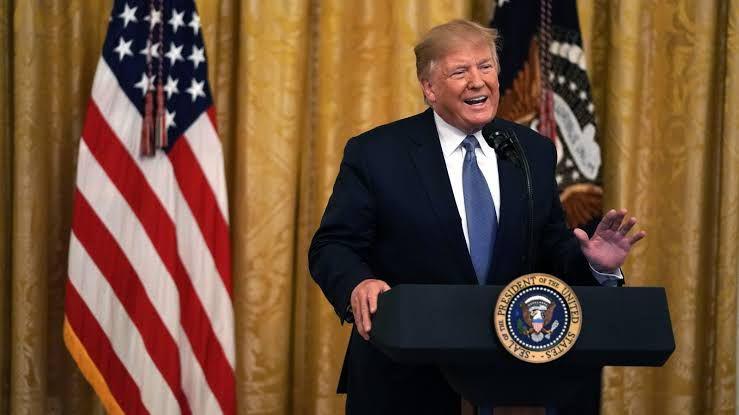 Trump via a tweet has posted hours ago expressed his opinion on cryptocurrency clearly defferentiating Bitcoin and other Cryptocurrency as well as on Libra the Facebook Global Cryptocurrency which it unveiled in June 2019 and to commence operations in January 2020.
According to Trump, he is not a Fan of Bitcoin and other cryptocurrencies which he describe as not money and highly volatile and basede on thin air. He went further to say unregulated Crypto Assets can facilitate unlawful behavior, including, drug trade and other illegal activities.
….Similarly, Facebook Libra's "virtual currency" will have little standing or dependability. If Facebook and other companies want to become a bank, they must seek a new Banking Charter and become subject to all Banking Regulations, just like other Banks, both National…

— Donald J. Trump (@realDonaldTrump) July 12, 2019
On Libra, the 45th President of the free world openly said Libra will have little standing and Facebook and other firms want to be come a bank they should and must seek a banking charter and be subject to all banking regulations both nationally and internationally.
As a true President and the first man in the country, he declared the US Dollars as the only currency in the USA and that it is stronger than ever, dependable and by far the most dominant currency worldwide.
As usual, the crypto enthusiast on Twitter had their own opinion to comment on the post by POTUS.
Bitcoin is a threat to Trump and his massively failing enterprises. How would he be able to launder money as he's done to keep his flailing businesses afloat ? His golf clubs are in need of immediate cash etc. This man was the only person to bankrupt a casino

— failingtrump (@failingtrump1) July 12, 2019
In another news, top exchange Binance has announced after burning their quarterly alloted BNB tokens that they will burn their Team allocated Binance Coin BNB which is a total of 80BNB currently worth $2.4 billion.
During one of the first IEOs on the Exchange, investors were unable to participate thus a public outcry with Binance coming to the rescue by instituting a Lottery system which saw users holding a certain number of BNB before being able to participate in IEOs on the exchange. This cause a rise in the value of the BNB.
This move by Binance amongst others will see Binance Coin hitting astronomical height in the next few months to years. We can't wait to see what the chats will say in few five years time.