Binance Set To  Work With CoinMarketCap To Resolve Fake Trading volumes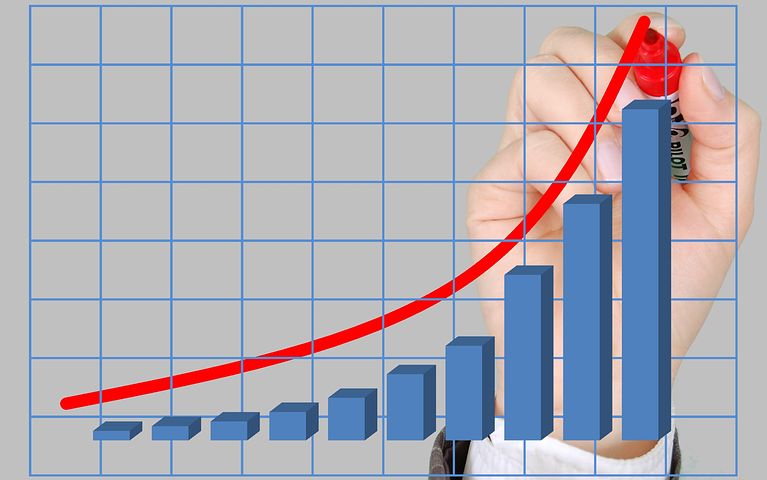 Fake trading volumes reports comes with a mixed feeling in the crypto sphere. A recent research report published  by Bitwise Asset Management has taken a look into account data from 97 crypto exchanges to trace the sequence of trade volumes. The report detailed that most of the crypto exchange platforms were providing faked volume to the listing website – some 87% of them to be precise (Note that the report was focused on bitcoin only). The report was submitted to the United States Securities and Exchange Commission and it stated that almost 95 percent of volume on unregulated exchanges appears to be fake or non-economic in nature.
Using observable data from reputable exchanges like Coinbase and Kraken as a baseline, the report recorded traded volume against the number of exchange visitors, showing that 59 percent of reported volumes were more than 10 times higher than would be expected: "If each exchange averaged the volume per visit of CoinbasePro, Gemini, Poloniex, Binance, and Kraken" tweeted TIE, "we would expect the real trading volume among the largest 100 exchanges to equal $2.1B per day. Currently that number is being reported as $15.9B."
Following this research discovery, Bitwise then  accused CoinMarketCap of listing this suspicious data and thus generating a potentially mistaken impression of the true size of the BTC market.
Changpeng Zhao, popularly known in the industry as CZ, said that the reports — most recently from Bitwise Asset Management and The TIE— on exchanges widely faking volumes will end up making the whole industry more transparent.  The said research report has claimed that 87% of reported cryptocurrency exchange daily trading volume could be fake.
As contained in the TIE tweets "We started by pulling a list of the top 100 exchanges by reported trading volume over the last 30 days.We then used Similar Web website viewership metrics to calculate the estimated 30 day traffic to each exchange's website. After doing this, we divided reported volume for each exchange by the # of monthly website visits to determine the reported volume per visit."
However, CZ has added that contrary to the belief that CoinMarketCap is not to blame, the popular listing website had absolutely nothing to do with the situation:
"It's not so much Coinmarketcap's fault, everyone tried to blame on them [sic]. But CoinMarketCap has a very simple reporting mechanism where every exchange reports their own data to them, and they just show it."
CZ made it clear that Binance will not be lured into starting a Twitter war with CoinMarketCap which he said was "kind of childish." However, he said that the exchange is presently working with CoinMarketCap to find a solution to the problem. He equally said that delisting an exchange found faking volumes could serve as punishment and in turn contribute to mitigating the issue.
Binance Acquires Decentralized Application Platform DAppReview
Binance, a global blockchain ecosystem has acquired decentralising applications platform dAppReview. DappReview is the leading information and analytics platform for decentralized applications.
Binance through the acquisition of DappReview will support DappReview to further develop the dapps ecosystem and foster greater blockchain adoption.
Founded in February 2018, DappReview has become a platform for decentralized applications exploration and guidance with over 300,000 active users monthly spread across 9 dozen countries. Over its short time since inception, it has become the platform of choice for Dapp developers helping them to introduce their dapps to its global userbase.
According to Binance, DappReview will maintain its independence in technical development and operation, and Binance will offer support in non-technical fields including marketing and business development. DappReview will release a new suite of products in Q1 of 2020.
Speaking on the acquisition, Binance CFO Wei Zhou was quoted saying "On-chain applications are still the missing piece for mass blockchain adoption. The DappReview team has shown its commitment to dapps and strong execution in building a leading global dapps platform within a year of establishment. Binance and DappReview share a mutual goal of driving blockchain applications,"
The acquisition is part of Binance's consistent efforts in building a robust global blockchain ecosystem. This isn't the first acquisition in recent time. Less than a month ago, Binance in November acquired India based cryptocurrency exchange platform WazirX.
The acquisition of DappReview according to Wei Zhou , " marks a significant step into the dapps ecosystem, and we will have more exciting developments in the near future."
"The mission of DappReview is to build a vibrant dapps ecosystem and boost mass adoption of blockchain. Apart from dapps analytics services, we also provide full packages of support for dapps developers from fund-raising, product development to marketing and promotion," said Vincent Niu, Founder and CEO of DappReview.
The acquisition according to DappReview will empower it with more resources to accelerate its business growth while it aims to partner with more blockchain protocols and developers on dapp data integration, and push for the adoption of decentralized applications on a global scale.
Image: Binance