Binance partners with Bermuda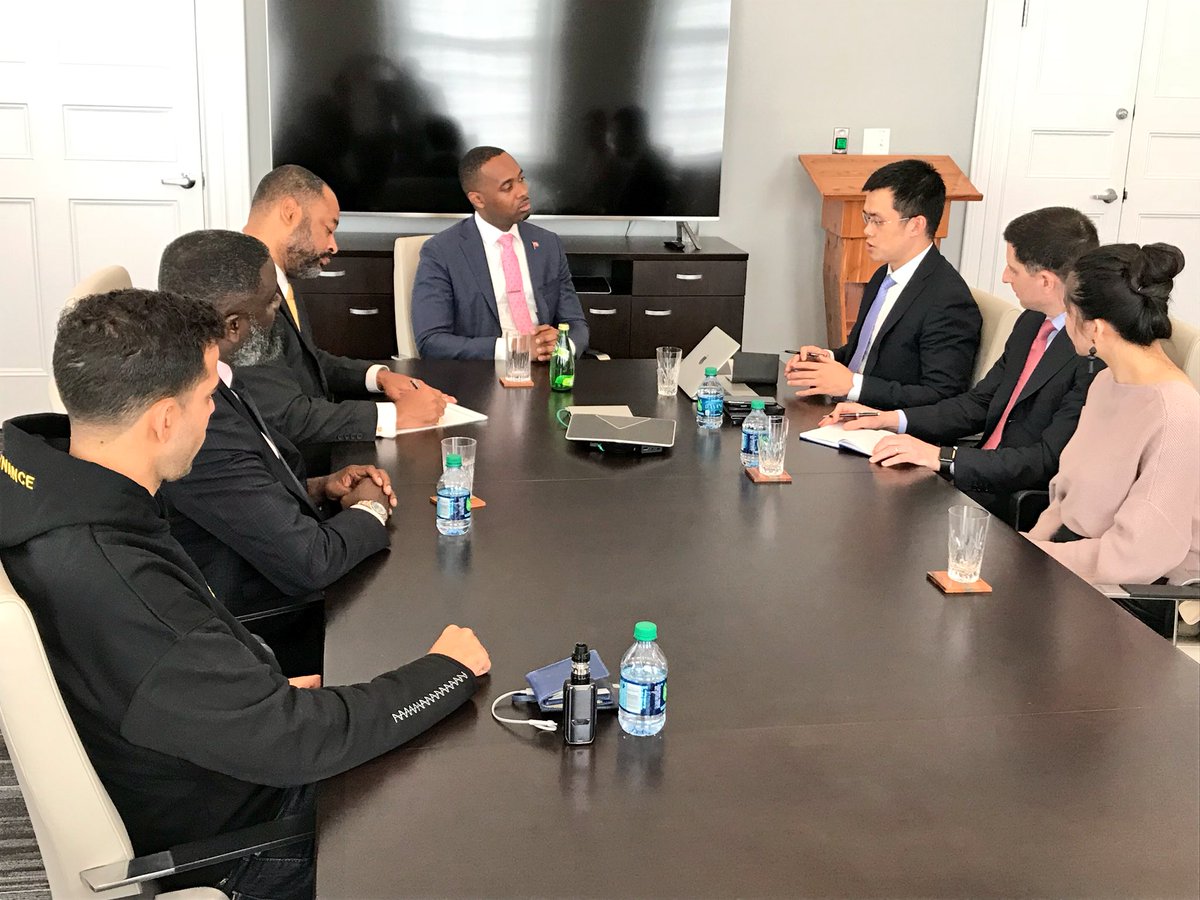 Binance has been in the news a lot recently and it's for all the right reasons. The largest cryptocurrency exchange platform in the world is the news this time for striking a deal of implementing Digital Assets including cryptocurrency in Bermuda. The CEO of Binance, Changpeng Zhao has been quite busy lately as he has been going around the world and trying to expand the use of blockchain technology and cryptocurrency by meeting prominent leaders to discuss the benefit of the blockchain technology to their economy.
On his visit to Bermuda, Changpeng Zhao met the representatives of the Government of Bermuda including Premier David Burt, Premier and Minister of Finance, Hon. E. David Burt, JP, MP regarding the implementation of Digital Assets including cryptocurrency in Bermuda. The news was announced on Twitter by Bermuda's Premier and Minister of Finance, David Burt, "Welcomed Binance CEO CZ & Co-Founder @heyibinance to the Bermuda Cabinet Office to share the steps Bermuda is taking to become the jurisdiction of choice for the world of Digital Assets including cryptocurrency."
Zhao who seems to be targeting smaller countries was asked about his travels. He stated that blockchain is for everyone and when one is doing something meaningful and that he had only that he met with three Head of states in the past 8 days.  Zhao states, "Small boat turn faster. Not all small countries, though. Small countries with great leaders, to be precise."
Zhao's actions have been greatly admired as he seems to be paving a way for mass adoption through his inclusion of smaller countries. Asides Bermuda, there are other countries banking the support of Binance. Recently, Uganda had a partnership with Binance to support its economic transformation. Malta is the next point of call as Binance is expanding to Malta. The company has already partnered with Changelly  to increase the liquidity of the firm. We are looking forward to the next move Binance is going to make.
Do you think cryptocurrency is the future of exchange or do you think Deutsche Bank would surpass that of Binance? Let's hear what you think. 
Image credit: @Bermudapremier
Disclaimer:
The Information provided on the website is designed to provide helpful information regarding cryptocurrency subjects. The content is not meant to be used, nor should it be used as a basis, foundational knowledge or prerequisite for decision making regards trading. Always do your own research and due diligence before placing a trade. We are not liable for any outcome based on any content found on the site.
Market Retraces its Steps after Opening the Week with Green across the Market.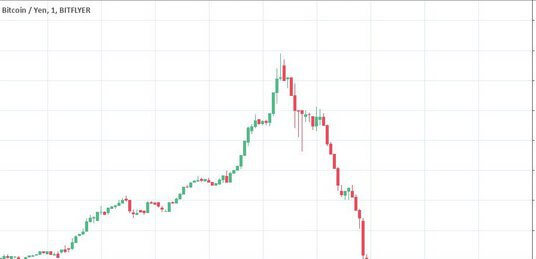 The first day of the week just three days ago opened the week to a wide spread gains across the cryptocurrency market with Tron reporting the highest gains of over 9%. Today opens with significant losses that have wiped out the gains made in opening day of the week. Bitcoin is currently trading at a loss of 11.01% as at press time standing at $11,503. Total market capitalization sits at a $313 billion. Opening day of the week, it was at $327 billion
The second largest cryptocurrency by market capitalization Ethereum is trading at $271 which is over $30 lower than its week opening price. It is currently reporting 11.94% loss. XRP of Ripple is trading at a negative of 15.79% as Litecoin is also a little below standing at loss of 14.59%. The price of XRP stands at $0.33 while Litecoin is just over $100.
Tron which recorded the highest gains in the opening day of the week is reporting an astonishing 16.56% loss with Bitcoin SV, the embattled Bitcoin fork showing 18.56% in red. Top loser on today is EOS which is trading at $4.66 with a market capitilization of $3.9 billion but suffering a loss of 20.13%. Bitcoin cash is at 18.48% red trading at $339.29.
Tether the stablecoin positioned at number 8 by marketcap is stable at $1 but reports a 0.06% red which should be normal as it is of course a stable coin.
The industry continues at grow and thrive with the reported achievements of Blockstack to conduct a SEC compliant token sales, the market normally responds favorably to such news. While its is normal for the market to step back a bit after an upward surge, could this be the result of the 7300s BTC dumped on Binance?
Someone on Binance is in a hurry to sell ~7.5k+ bitcoins ($100 million). It's a limit order, but it's aggressively adjusting it's price to be on top of the orderbook. Pushed down price from $12.6k to $12.1k. 5k btc left pic.twitter.com/f6jwAyDDc0

— Madoff wasn't on the blockchain (@bccponzi) July 9, 2019
We can only look at the charts and open our ears to hear positive news. And by the way, Bitcoin has increased in dominance to 65.4% as against its week opening dominance of 62.1%.