Binance Launches Lending Services To Enable Users Earn From Idle Assets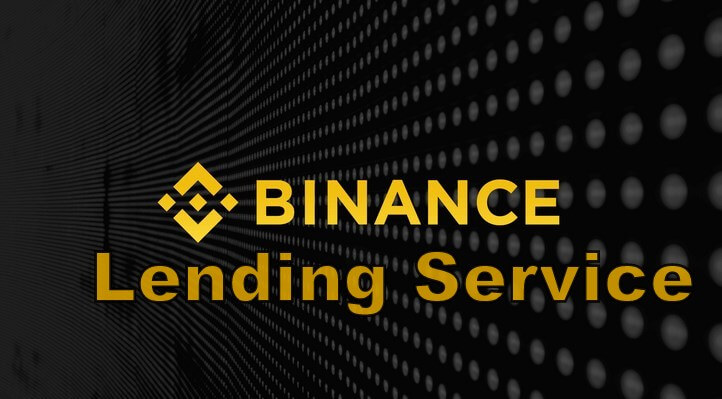 Cryptocurrency exchange platform Binance has launch a cryptocurrency Lending service for users of its binance.com platform. The users of the exchange will gain proceeds through idle cryptocurrency assets.
Binance continues to bring innovative products and set the pace in the cryptocurrency exchange business. Few days ago, it announced the Open Blockchain Project that will see the creation and issuance of localized stablecoins in countries all over the world.
According to the announcement made on a blog post, the assets on the Lending service will be used in cryptocurrency leveraged borrowing business on the binance.com platform and users will be able to grow their funds by earning interest income for lending out their holdings over a specific period of time.
According to Binance, the first phase of the Lending period will carry a 14 day fix term with BNB, USDT and ETC lending products. Annualized Interest Rates for BNB is 15%, USDT is 10% while that of ETC is 7%. Subscription period will be from 2019/08/28 6:00 AM (UTC) to 2019/08/29 0:00 AM (UTC) with maturity date of 14 days after subscription term.
Making the Lending period interesting, Binance adopts the FIFO inventory managment system and pays out interest immediately after loan maturity.
It informed users of the lending service that they are unconditionally authorizing the exchange platform to distribute the leveraged interest according to the rules of the platform. What this means is that for participants in the Binance Lending service, there assets will be wholly controlled and managed by Binance.
The Lending Service works by letting users agree to lose the right to manage their assets on the service to Binance and that all investment operations conducted on the Binance.com platform represents their true investment intentions and that unconditionally accept the risks that may arise and benefits of investment decisions made on the platform.
Users are expected to abide by the laws of the State to ensure that crypto assets used on the platform are from genuine and legitimate sources and that they comply with the Binance Lending service.
On risk awareness, the exchange warned that users should fully recognize the risks that are associated with investments in cryptocurrency and operate cautiously.
In spite of the freedom given to the exchange over assets on the service, Binance reserves the right to suspend or terminate the lending service at any time.
Binance said it will use commercially reasonable effort to ensure but not to promise that binance lending service execution system run effectively however, due to network delay or computer system failure and other factors which may cause delay, suspension or deviation of the defined execution of the service and in the case this happens, it will assume no responsibility if the outcome doesn't match user's expectations.
Binance Acquires Decentralized Application Platform DAppReview
Binance, a global blockchain ecosystem has acquired decentralising applications platform dAppReview. DappReview is the leading information and analytics platform for decentralized applications.
Binance through the acquisition of DappReview will support DappReview to further develop the dapps ecosystem and foster greater blockchain adoption.
Founded in February 2018, DappReview has become a platform for decentralized applications exploration and guidance with over 300,000 active users monthly spread across 9 dozen countries. Over its short time since inception, it has become the platform of choice for Dapp developers helping them to introduce their dapps to its global userbase.
According to Binance, DappReview will maintain its independence in technical development and operation, and Binance will offer support in non-technical fields including marketing and business development. DappReview will release a new suite of products in Q1 of 2020.
Speaking on the acquisition, Binance CFO Wei Zhou was quoted saying "On-chain applications are still the missing piece for mass blockchain adoption. The DappReview team has shown its commitment to dapps and strong execution in building a leading global dapps platform within a year of establishment. Binance and DappReview share a mutual goal of driving blockchain applications,"
The acquisition is part of Binance's consistent efforts in building a robust global blockchain ecosystem. This isn't the first acquisition in recent time. Less than a month ago, Binance in November acquired India based cryptocurrency exchange platform WazirX.
The acquisition of DappReview according to Wei Zhou , " marks a significant step into the dapps ecosystem, and we will have more exciting developments in the near future."
"The mission of DappReview is to build a vibrant dapps ecosystem and boost mass adoption of blockchain. Apart from dapps analytics services, we also provide full packages of support for dapps developers from fund-raising, product development to marketing and promotion," said Vincent Niu, Founder and CEO of DappReview.
The acquisition according to DappReview will empower it with more resources to accelerate its business growth while it aims to partner with more blockchain protocols and developers on dapp data integration, and push for the adoption of decentralized applications on a global scale.
Image: Binance