Cryptocurrency continues to become an ever popular as people begins to grow in awareness and come to true understanding of the importance of cryptocurrency in lives today.
With the government financial policies becoming popularly known to be less helpful in protecting personal finance, cryptocurrency becomes very important for those who desire to either protect and preserve some of their assets or enjoy the fruitful benefits of involved in trading the movement of this new asset class.
As much as cryptocurrency has become popular as there are millions of people trading per day, there is still room for improvement.
The future which every crypto faithful envisage and popular refer to as "mass adoption" has not come and for those who provide the technologies, platform, products for the cryptocurrency industry, their continuous effort may become fruitful in due time.
Since the commencement of the year 2020, there have been several eventful happenings in the crypto industry but for this piece, we are examining the growth of cryptocurrency exchanges in terms of traffic for the month of February, 2020.
From data gotten from ICO Analytics , in the second month of the year, 2020, Binance had the most exchange visits at about 23.8million hits. This was an increase of 24% over the traffic in the month of January, 2020. This doesn't come at a surprise considering the fact that Binance is always on the news weekly.
US based cryptocurrency exchange Coinbase had a 22.2million hits in February, which was a 7% increment compared to January.
Top margin trading platform BitMEX also had the third highest traffic increase from January to February at 29% but in February, it received 12.9million web visits in the month making it the third exchange with the largest web visits in the second month.
UPbit has a 5.5 million visits in February which rounds up to the highest increase in traffic from January to February at 41%.
YoBit.net and Kraken had similar visits at 4.8million (+20% in February) and 4.1million (+19% in February).
Huobi saw a 2.5million visits in February which was an increase of 26%, OKEX also received 2.3million visits at 18% increase.
The continued rise in interest in cryptocurrency will have to further fuel the up rise in traffic of cryptocurrency exchange which are one of the most powerful stakeholders of the cryptocurrency industry.
As much as decentralization is preached about and the hope on decentralized exchanges, these centralized exchanges are what we have now and they are continuing their upward growth.
As global financial market continues to see a downtrend, crypto may become the alternative for many people and for exchange operators, it presents a unique opportunity for them to increase their user base as well as revenue base.
Kucoin Launches P2P Fiat Trade for the Nigerian Market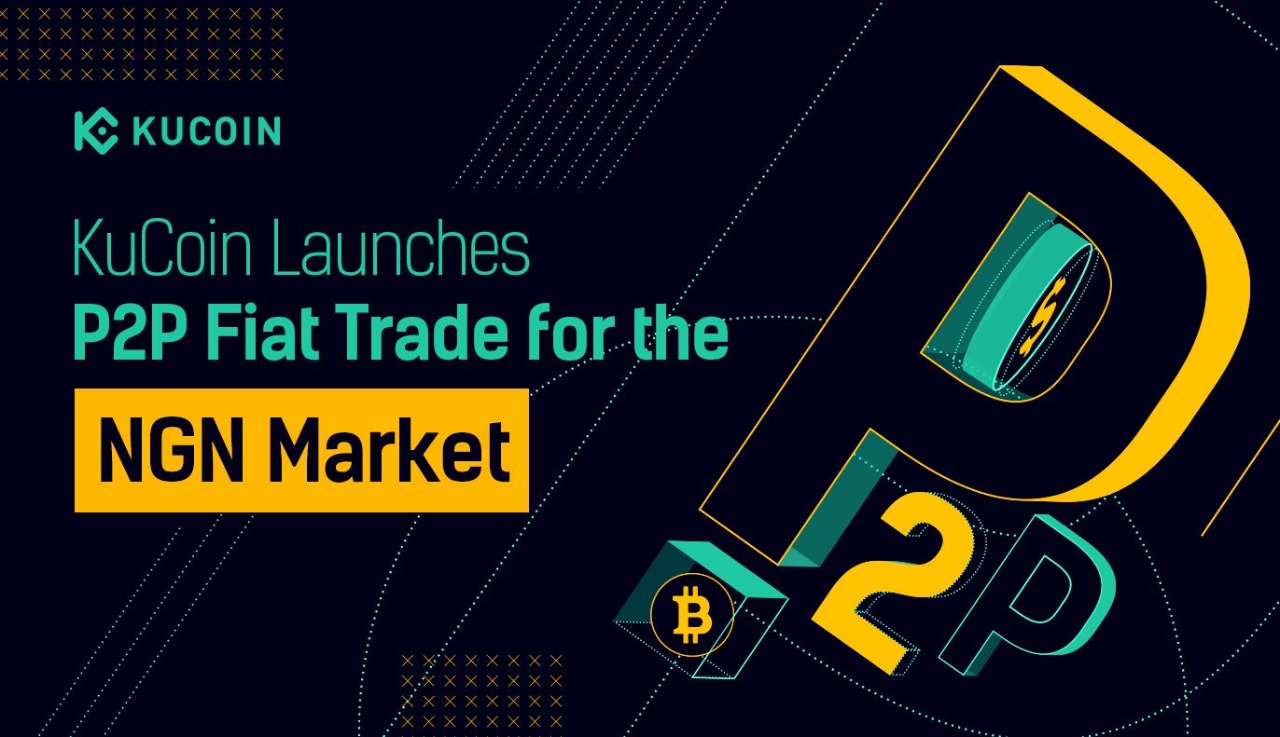 Cryptocurrency exchange platform Kucoin announced the launch of a peer to peer Fiat trade for the Nigerian market.
The launch will allow users purchase USDT and BTC using the Nigerian Naira (NGN) via its peer to peer Trade. According to Kucoin, users will enjoy better prices and instant transactions.
#KuCoin Launches P2P Fiat Trade for the $NGN Market 🇳🇬

The NGN/USDT and NGN/BTC are now available to users in the KuCoin P2P Fiat Trade market.

Buy #Crypto with NGN now: https://t.co/QEB6ZuqFCe

Details: https://t.co/9ph4hy53gF pic.twitter.com/pT2bHdhw8Y

— KUCOIN (@kucoincom) July 31, 2020
The two trade pairs NGN/USDT and NGN/BTC are currently available for users on the Kucoin P2P fiat Trade Market. Kucoin request users to update to the latest version of the product to access the new market and ensure their trades are successful. It also revealed that more currencies will be provided soon on the platform.
Launched in 2017, Kucoin is one of the leading cryptocurrency exchanges globally and currently ranks 16 on coinmarketcap with a volume of over $300 million on daily average and offering spot trading, derivatives and OTC.
The Nigerian market has continued to see embrace by cryptocurrency exchanges owing to the large market which is indicated by the daily volume from P2P platforms such as PAXFUL and other sources.
On an average, according to data from coindance, over one billion Maura is traded weekly on Localbitcoin. PAXFUL commands on average weekly a $5 million trade volume from Nigeria being its largest market in Africa.
To enjoy the new markets, Kucoin advises users to upgrade their Kucoin product.