Beer Vending Machine Verifies Your ID On The Blockchain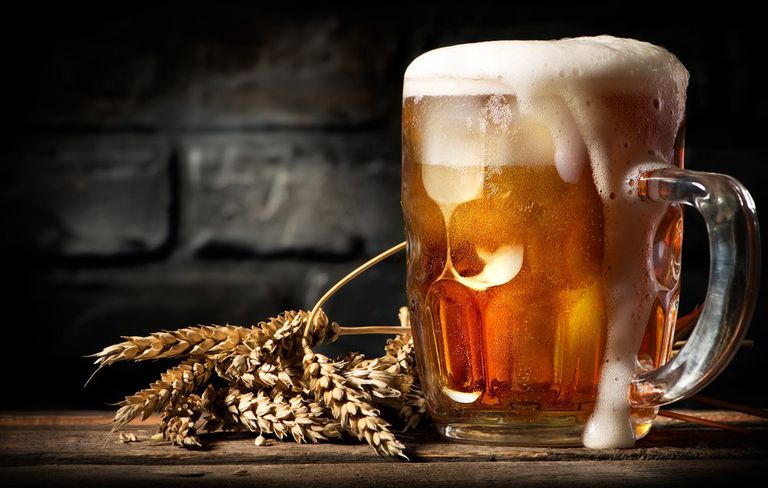 Imagine a vending machine that is hooked up to the blockchain and verifies the age of its customers before selling beer to them? San Francisco crypto startup, Civic teamed up with Anheuser-Busch InBev to create this blockchain beer vending machine.
The prototype of this vending machine which can query blockchain-based records to verify the customer's age will be on display at Consensus 2018. The machine could also be easily adapted for bitcoin and other cryptocurrencies as Civic confirmed. So, visitors to the convention can stop and have a free beer from the machine to check out its ability.
Decentralized identity and KYC verification seem to be a huge market the vending machine is expected to be the beginning of what is to be expected from this market. Titus Capilnean explains, "We've been thinking about practical ways of bringing crypto technology to a more mainstream audience, and how can we go so so niche that it's so easy to understand for a regular individual. Proof of age seemed like the best low-hanging fruit.
Civic demonstrates how blockchain technology will eventually enable age-restricted products to move into the production of blockchain vending machine market. Titus affirms, "It's not limited to just beer, it could be for any kind of age-restricted product. Unmanned entrance to casinos, and then for the vending machines, we can see this going into concerts, ballgames, venues, conferences."
Civic announced in June last year that it sold $33 million-worth of its CVC tokens to investors ahead of an initial coin offering (ICO) and currently the value of the network according to CoinMarketCap is $113 million. There is, however, one question that needs to be asked, how will the machine verify the identity if I use stolen identification?
What do you think about this beer vending machine? Share your opinion with us in the comments section below.
 
 
Image source: menshealth
 
Disclaimer:
The Information provided on the website is designed to provide helpful information regarding cryptocurrency subjects. The content is not meant to be used, nor should it be used as a basis, foundational knowledge or prerequisite for decision making regards trading. Always do your own research and due diligence before placing a trade. We are not liable for any outcome based on any content found on the site.
 
Blockchain African Ladies (BAL) calls for Scholarship Applications to the ConsenSys Academy & African Blockchain Alliance (ABA) Female Skills Acquisition Program.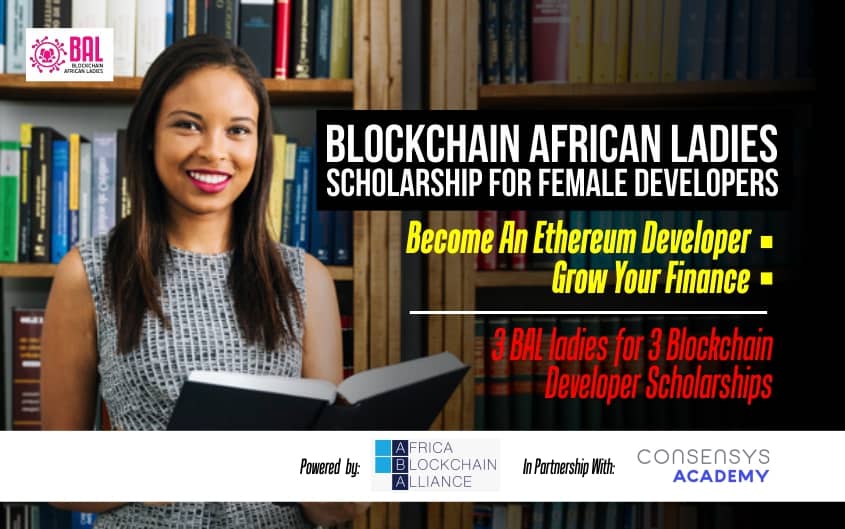 The African Blockchain Alliance (ABA) in partnership with ConsenSys Academy the Educational arm of the US Based Ethereum Blockchain firm ConsenSys has announced their collaborative effort in driving the adoption of blockchain technology by female gender via the Female Blockchain Skills Acquisition Program.
In fostering this, the Blockchain African Ladies has received scholarships to be given to its members. This initiative according to the partners is to build a pool of blockchain developers building creative solutions for the African continents.
According to a report published in 2018, the demand for Blockchain Developers has grown in a considerably 400% over the few years the Blockchain technology found a global interest and the lack of female developers working and building on the technology has been disturbing.
The Blockchain African Ladies is a non-profit blockchain educative forum which educates African ladies on the potential opportunities on the blockchain and how they can leverage the technology to change lives.
It should be noted a few weeks ago, in driving its mission; the Blockchain African Ladies had their conference in Lagos, Nigeria where significant issues in the blockchain industry were discussed upon. It also has an upcoming conference in Ghana.
The program is highlighted to benefit successful applicants by offering rates from $1,000 to $650 to be part of the program as well as bring representation to the continent.
Successful applicants will also enjoy a Mentorship & In-Person Sessions with international mentors from ConsenSys and the Ethereum Ecosystem as well as in several numbers of Cities in Africa.
Understanding how imperative practical demonstration of acquired talents is in building oneself, the African Blockchain Alliance will also offer job opportunities to the participant who successfully completes the program via its network of working relationship with global organizations, corporate and government. The program will also serve to successful participants certificates verifiable on the Ethereum Blockchain issued from the ConsenSys Academy using their certificate issuing platform the #Ethense.
Desiring to apply for the scholarship, applicants are expected to be Female Developers and must follow the below-stated steps:
Signup/Join BAL here
Join the BAL Telegram Community;
Apply here
Deadline for submission is May 1, 2019
Selected applicants will be contacted.