BanQu Launches First-ever Blockchain-based Technology in Supply Chain Management in Zambia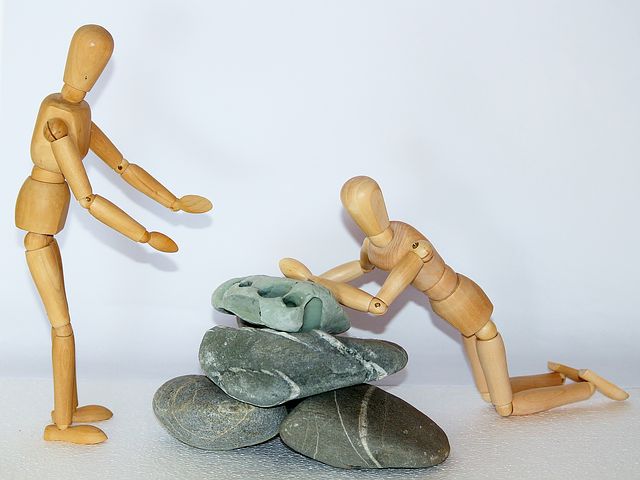 BanQu has pioneered blockchain-based economic identity solution in Africa. In the partnership with Anheuser-Busch InBev, BanQu has created a safe, secure, inalterable record and to generate economic opportunities for small holder farmers in Africa. Firms in the Supply chain management sector have embraced this innovation, banking on the software's ability to enhance service delivery and improve profit margins.
The pilot done in June 2018 with leading brewer Anheuser-Busch InBev involved 2,000 Zambian farmers connected via the software's mobile platform, as they reap and vend an estimated 2,000 tons of cassava for the production of high grade beer raw material -Starch used in beer production by the end of Zambian cassava farming season this August.
With this blockchain-based technology by BanQu, Anheuser-Busch InBev is able to track its product through every process in the supply chain with accurate record of vendors in the form of farmer profiles.
Zambian Breweries Agricultural Manager Chris Nicolle is excited about this development:
"This is one of the most exciting programs to be involved with. The scope and empowerment that the platform provides to the Small Holder is exceptional and I look forward to seeing the implementation of the project, from pilot to our full-time buying platform."
The unbanked/underbanked farmers have something to smile about because with this solution, farmers are able to setup private digital profiles that can serves as a form of banking record as history is accumulated. With this record, farmers are able to connect to NGOs, Cooperatives, Banks for instruments like loans, grants and trainings for capacity building.
"Since 60% of the 2.7 billion unbanked and underbanked people already own mobile phones, these devices make the best platform for these people to connect to the global economy," quoting BanQu Founder and CEO Ashish Gadnis.
He adds that
"BanQu is enabling the democratization of data, money, and eventually power, while delivering a distinct business advantage to global brands like Anheuser-Busch InBev and their localized company, Zambian Breweries, who believe in an inclusive agricultural model. Our goal is to strengthen this partnership across multiple crops and countries setting up a long-term, sustainable and responsible supply chain that directly benefits the small-scale farmers in the world."
The World Health Organization (WHO) reports that 25 percent of
global alcoholic beverage consumption goes unrecorded. However, BanQu is trying to change the narrative with blockchain-bases solutions in Africa.
Report: EOS Loses 400,000 EOS Due to Security Glitches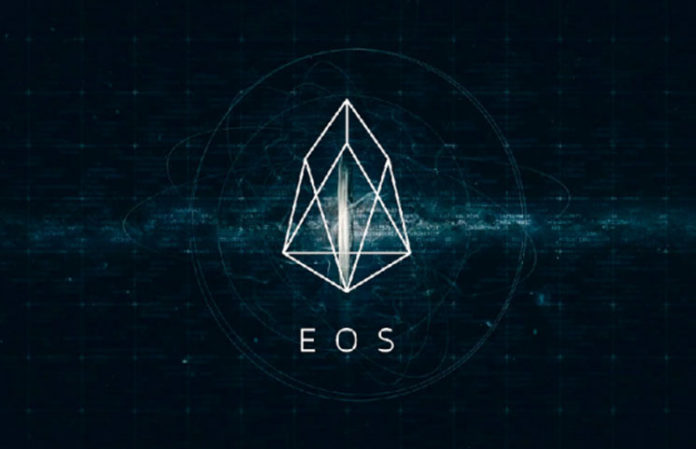 The crypto market has been bearish for some time now and a lot of tokens have had their fair share of dips. Likewise, EOS has also experienced quite a dip. However, it may seem that EOS is not suffering losses from the bearish market alone but has also experienced significant losses due to some security glitches. These issues have led to the loss of 400,000 EOS which is about $200,000, at the time of writing.
However, a report from Peckshield revealed that EOS ecosystem has been suffering from some security glitches. There were many loopholes at the early stages of the dApp ecosystem right from its launch in June as it took awhile for the system to go live. EOS, however, made a fast growth in the blockchain market attracting billions of dollars worth of investment as well as building over 200 dApps and carrying out as much as 600 million transactions.
Despite the numbers that EOS was cashing in, it had underlying problems. For one, its security issues can be traced back as far as July when a dApp, Werewolf game fell victim to an overflow attack.  EOS also had a very large number of gaming apps launched on its platform. The platform is popularly known 'ETHEREUM KILLER' recorded $1 million in august ABOUT $360,00 more than the drops of Ethereum. However, more attacks s
One of the gaming dApps on  EOS, EOSBet was faced with a RAM devour problem in August. The report, however, reveals that as time goes on, more attacks are likely to occur "due to the negligence of dApp developers." The report also reveals that most of the glitches the EOS ecosystem suffered from after November were loopholes that weren't addressed earlier in the ecosystem.
Also, the report unveiled that while the EOS blockchain ecosystem boasts of 200 dApps and more than 500,000 users, only 180,000 are active out of 500,000 accounts. The report states that while 120,000 are group control accounts active users on the platform are less than implied as there are more than 200,000 silent accounts.
However some researchers such as Guo Yonggang believe the attacks may be from external forces not related to the blockchain itself, he suggests cyberattack groups. However, the report noted that "The better way is for developers to build their own early warning platform. The benefit is that it can be implemented. Monitoring, as soon as the alarm sounds, immediately turn the game off."
What do you think about the security glitches in the EOS ecosystem? Share your opinion with us in the comment section below.
Image credit: Pixabay
Disclaimer:
The Information provided on the website is designed to provide helpful information regarding cryptocurrency subjects. The content is not meant to be used, nor should it be used as a basis, foundational knowledge or prerequisite for decision making regards trading. Always do your own research and due diligence before placing a trade. We are not liable for any outcome based on any content found on the site.