An open-source map to the Pan-African Blockchain Ecosystem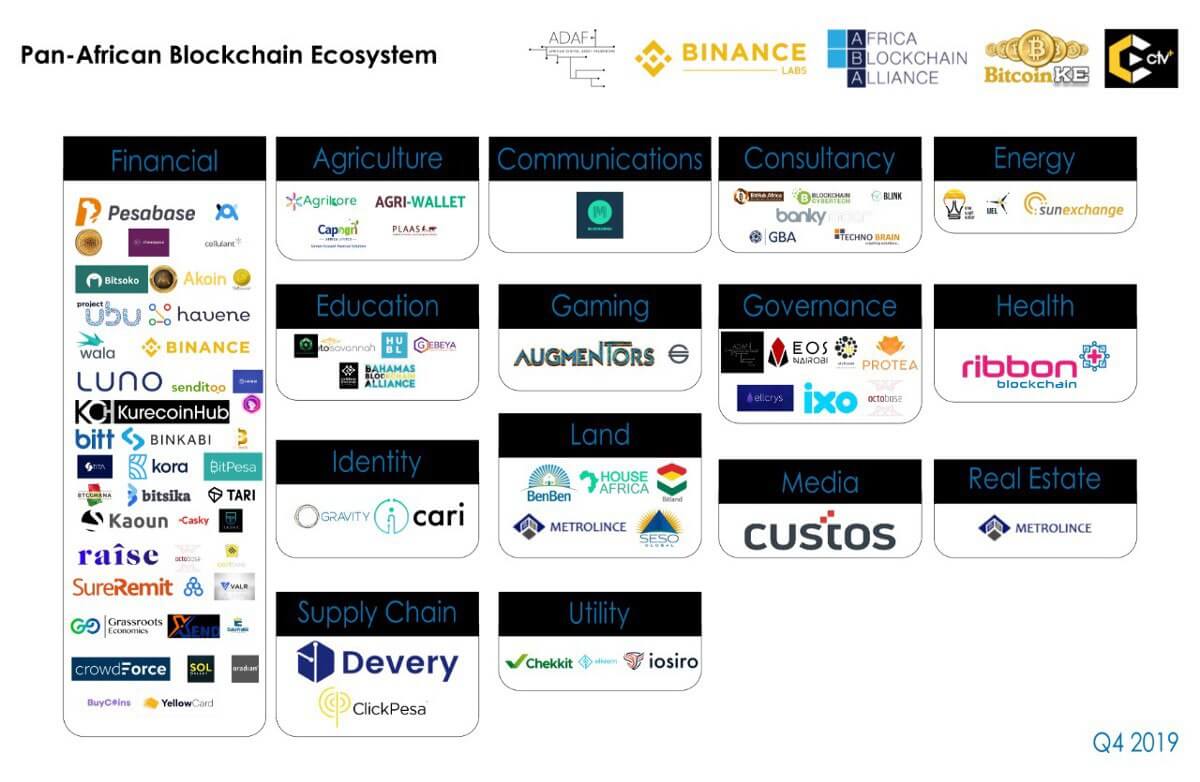 Africa blockchain cryptocurrency industry stakeholders have created a map of organizations in the entire African continent.
The map which was made open source currently has data of more than 100 Africa firms building on the blockchain or having businesses that interacts with the industry.
The African continent has been seeing growth in the industry steadily. Based on a data from a report made by Emerge, the numbers of African blockchain focused firms were less two-scores.
However, currently according to data already collected all over the continent which can be seen on the Open Source Map, there has been a tremendous growth in the numbers of firms building blockchain solutions in the continent. The rate of growth yearly since 2017 is over 120%.
The compilation of such data required hundreds of man hours however, representatives from various firms in the industry congregated to collate and arrange the data. The representatives were from CryotoTVPlus, Africa Blockchain Alliance, African Digital Asset Framework, Binance Labs, BitcoinKE, EOS Nairobi, Raise and Microtraction.
From payment gamification, consultancy, media healthcare etc, there are several projects or firms solving problems with the technology.
CEO of CryptoTVPlus, Tony Emeka speaking on the initiative said:
"As one of the largest media firms focused on the industry, we understand the impact visibility plays in the success of a firm".
He went further saying;
"This map now ensures players in the industry get the right exposure they deserve as they continue doing what they do best, innovating."
Anyone Can Update the Map
The incredible pace the blockchain technology is growing is unprecedented. As dynamic as it is, daily new challenges facing our social, political and economic environment are showing forth and the blockchain could help provide answers to some of these questions.
The emergence of a problem creates room for a solution, the joy of an entrepreneur, solving problems. These ultimately could create new firms all over the continent.
As an open source map, anyone can update the map with newer data of existing or new blockchain firms in their country or the African continent at large.
Adding Data
The Open Source Map can be found here, the data are found in a Google Sheet, contributors are admonished to keep the sheet clean.
Moving Forward
The world is moving fast, Africans cannot be left behind. In the world of global competition, developing local solutions that are carefully tailored to local needs are crucial to our survival, growth and development as a continent.
Poloniex Acquires TRON-based Decentralized Exchange TRXMarket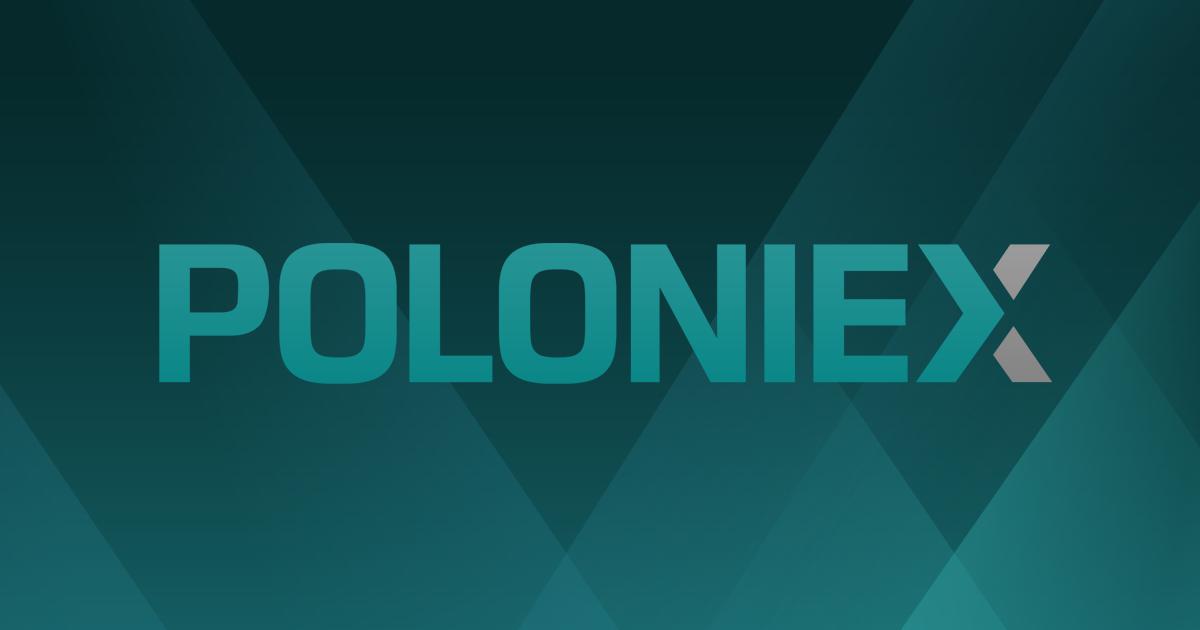 Poloniex in Press Release on the 27th of November, 2019 announced the acquisition of TRON-based Decentralized exchang TRXMarket, renames to Poloni DEX.
TRXMarket, the first TRON-based decentralized exchange executes all transactions via the TRX smart contracts that are stored safely and transparently on the blockchain.TRXMarket is also one of the 127 TRON Super Representatives, and has a huge transaction volume according to data from DApp Review.
According to the Press Release, "The excellent performance of the TRON public chain coupled with its considerable decentralized trading volume and rich experience in operations is exactly what Poloniex needed to expand its DeFi ecosystem."
Speaking on why Poloniex decided to launch a decentralized exchange on the TRON Public blockchain instead of other popular chains, a spokesperson for Poloniex was quoted saying
"We recognize and value the rate TRON is expanding its ecosystem. Under the leadership of Justin Sun, founder of TRON, TRON's ecosystem is growing at an exponential speed. After the official launch of TRON public chain in June 2018, within just a year, the total number of accounts on the chain of TRON has exceeded 4.1 million and the daily average number of transactions is over a million, securing a place among the top three public chains in the DAapp ecosystem. Additionally, TRON's sidechain project, SUN Network, was successfully launched; the circulation of TRC20 protocol-based USDT exceeds 800 million; and, just one month ago, TRON adopted a new Staking mechanism and completed its MainNet upgrade.
It's hard to imagine all these accomplishments TRON has made within just one year. On top of all that, TRON frees its users of transfer fees and transaction delays, which is DeFi-friendly. I think we have every reason to choose TRON as our underlying infrastructure over other public chains who are slow progressing and charge ridiculously high transfer fees. We need to be responsible for all our users."
Founder of TRON, Justin Sun also commented on the acquisition "I'm very pleased to see that our strategic partner Poloniex successfully acquired TRXMarket, the top DEX in the community. This acquisition means a lot for the TRON ecosystem. It's not only a move to expand the DeFi ecosystem, but also represents a starting point of TRON receiving recognition from world-leading exchanges. And TRC20-USDT also serves as a perfect solution for decentralized trading platforms to simplify the deposit and withdrawal process"
Founded in 2014, Poloniex is a world-leading digital asset trading platform registered in Seychelles. It is one of the world's oldest digital asset trading platforms, offering fundamental services including digital asset margin trading, lending, and crypto-to-crypto exchange for the global blockchain ecosystem.
Poloniex which was founded in 2014 and registered in Seychelles is a leading cryptocurrency exchange offering crypto trading, lending, margin trading services to its users. It recently spin out from Circle which acquired it in February, 2018 to form a new compay called Polo Digital Assets Ltd.
The new firm according the PR issued will have the backing of a major investment group and it will enable it focus on the needs of global crypto traders with new features and continue beyond that with highly competitive pricing models for traders.