African Students Among Top Users of Cryptocurrency
We live in a time of tech-savvy people and the youths are the number one users of technological devices. It is no surprise that Paxful, a global peer-to-peer cryptocurrency marketplace notes that majority of the users of virtual currency in Africa are more likely to be male and under the age of 30. The report states that Paxful which receives more than R500-million per month from its African consumers noted that more than half of its customers are under 30 years of age. The report revealed that 70% have a tertiary qualification or a post-secondary school qualification while the dominant users are male taking 65% with the females taking 35%.
Africa is still developing technologically but, it is surprising to see that the Paxful noted that more transactions involving the transfer of goods, services, and money were facilitated via their platform in Africa, compared to other developing countries where digital currencies are traded speculatively for profit. African consumers who use Paxful find that digital currency offers them lower fees when it comes to cross-border commerce. The added fact that transactions are conducted speedingly and they are safe also attracted entrepreneurs and who find cryptocurrency easy for their operational and exporting capabilities.
Paxful find the African market an expanding market as Ray Youssef, co-founder, and CEO of Paxful says, "We are on the verge of the peer-to-peer financial revolution and it is being led by Africa." He added, "Bitcoin, Ethereum, and other virtual currencies are just newer financial services instruments. Paxful's growth on the Continent reflects the tremendous appetite for innovation in Africa." Africa already has an advantage over the so-called 'developed markets' when it comes to innovation in financial services, with an expanding middle-class that has already embraced innovation in banking in comparison to other parts of the world. It Is no surprise to see that Africa is a hub for a lot of the multiple use cases of the blockchain technology.
What do you think about Africa's participation in the crypto space? Share your opinion with us in the comments section below.
Image source: clintlord
Disclaimer:
The Information provided on the website is designed to provide helpful information regarding cryptocurrency subjects. The content is not meant to be used, nor should it be used as a basis, foundational knowledge or prerequisite for decision making regards trading. Always do your own research and due diligence before placing a trade. We are not liable for any outcome based on any content found on the site.
Tron (TRX) Accepted by Travala.com To Be Used for Booking in Over 500,000 Hotels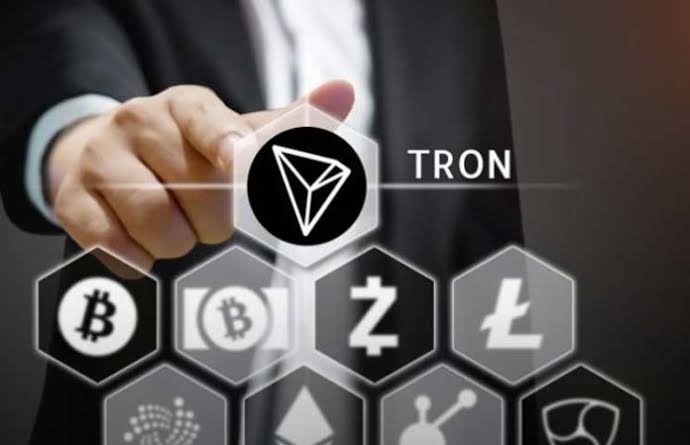 ---
Tron (TRX) is the 10th cryptocurrency to be adopted by hotel booking platform, Travala. Before now, Travala had been accepting coins like; Bitcoin, Litecoin, Ethereum, XRP, Nanos, BNB, AVA, DGB, Doge, EOS, TUSD, XLM. It also accepts PayPal, VISA and Mastercard. As travel platform, Travala aims at merging decentralised technologies and tokenized incentive structures to make booking easy for travelers.
Travala.com, a reputable blockchain travel platform, dedicated to revitalizing the yet to come travel industry. Established in the year 2017, it now  boasts of 567,928 properties in 210 countries across the globe, with over 82,000 destination coverage. 
Travala.com as of yesterday declared that its clients can now make payments with Tron (TRX) token in over 550,000 hotels across the world with an added discount of 15% for every transaction performed with the token.
According to Travala.com their customers are to use TRX to book 550,000+ hotels worldwide with an average saving of 15% on http://Travala.com and the customers can get further savings up to 10% off the already amazing prices with our SMART program.
While the other coins listed above like Bitcoin, BNB, Nano, etc have been enjoying this privilege for some time now, it is coming new for Tron, and this can be taken as an added advantage for the cryptocurrency. Unlike every other blockchain technology, every moment of Tron (TRX) is filled with exciting news. The quality and potential of any cryptographic project in the space is determined by the adoptions and partnerships it gets.
As a means to echoing the success of Tron, Misha Lederman, a well-known member of the Tronix team, had once related that Tron has produced more blocks than Ethereum. According to Lederman, "Tron has produced 8.3 million blocks since its independence in June 2018 and Ethereum, on the other hand, despite its longevity, has only produced 7.5 million blocks since July 2015."
Photo credit: Botcoin Exchange