African Bitcoin Based Startups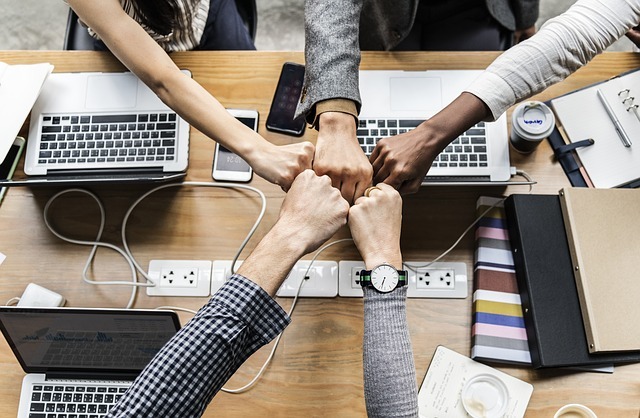 Cryptocurrencies are becoming increasingly popular in the African continent. Initially the purchase of cryptocurrencies such as Bitcoin were difficult and seemed to be expensive. This was because of high transaction charges rates and the inability to convert it into the local currencies. Those barriers put a damper on the growth and usage of cryptocurrencies in Africa. But as the adoption of Bitcoin grew in certain African nations such as Kenya, Nigeria, Ghana, Ethiopia, Zimbabwe and South Africa, Bitcoin startups also sprang up. These startups were waking up to address the African need and we will be looking at a few of them.

Bitpesa
The Kenyan based startup was launched in 2013 and is one of the most outstanding Bitcoin startups on the continent. Bitpesa was able to outshine other startups in operation due to policies put in place by the government of Kenya to improve its technological infrastructure. BitPesa is a cross border payment solutions company that offers not just bitcoins but also mobile money making cross border transactions easier in a market where transacting with overseas businesses used to be difficult. The company has expanded to other African countries and even have Chinese clients making use of its platform now. The company provides a great platform for SMEs and for business-to-business ( B2B ) transactions.

Sun Exchange
Energy is one aspect most african countries lack. This South African based bitcoin startup is providing alternative power for the continent. The Sun Exchange is an online marketplace that allows people purchase solar cells globally and have them power businesses and communities in the sunniest locations on earth. Owners of these solar assets earn 20 years of monthly rental income from anywhere at a 10% IRR (return).
 
Golix
Zimbabwe has been facing hyperinflations for some time now and the Zimbabwean dollar has practically collapse. This resulted in the people of Zimbabwe needing an alternative source of money and cryptocurrencies became the answer. The Crypto exchange, Golix enables locals to buy Bitcoins. Recently, a Bitcoin Atm was installed in the country as the exchange branches out to South Africa.
NairaEx
This startups is one of Nigeria's biggest cryptocurrency exchanges.  The online exchange has given its Nigeria users the opportunity to trade with Bitcoins using Naira.
What other bitcoin based startup do you know? Share your opinion with us in the comment section below.
Image credit: Pixabay
Disclaimer:
The Information provided on the website is designed to provide helpful information regarding cryptocurrency subjects. The content is not meant to be used, nor should it be used as a basis, foundational knowledge or prerequisite for decision making regards trading. Always do your own research and due diligence before placing a trade. We are not liable for any outcome based on any content found on the site.
Blockchain African Ladies (BAL) calls for Scholarship Applications to the ConsenSys Academy & African Blockchain Alliance (ABA) Female Skills Acquisition Program.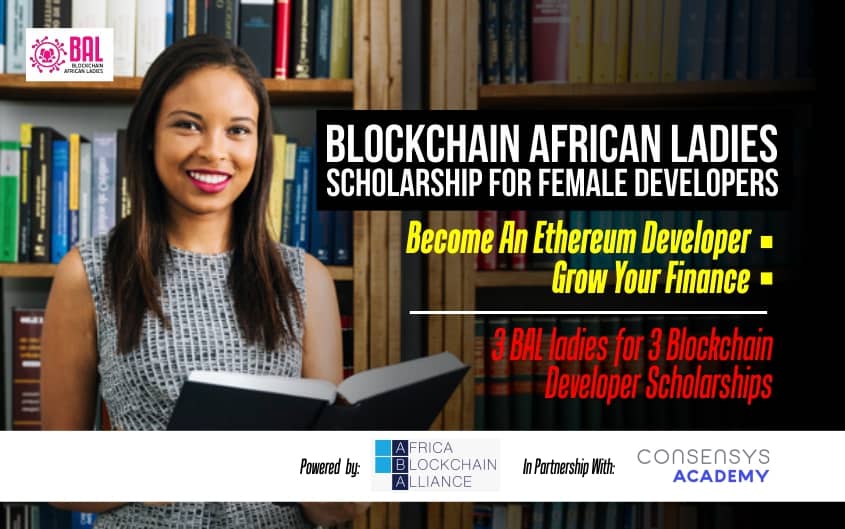 The African Blockchain Alliance (ABA) in partnership with ConsenSys Academy the Educational arm of the US Based Ethereum Blockchain firm ConsenSys has announced their collaborative effort in driving the adoption of blockchain technology by female gender via the Female Blockchain Skills Acquisition Program.
In fostering this, the Blockchain African Ladies has received scholarships to be given to its members. This initiative according to the partners is to build a pool of blockchain developers building creative solutions for the African continents.
According to a report published in 2018, the demand for Blockchain Developers has grown in a considerably 400% over the few years the Blockchain technology found a global interest and the lack of female developers working and building on the technology has been disturbing.
The Blockchain African Ladies is a non-profit blockchain educative forum which educates African ladies on the potential opportunities on the blockchain and how they can leverage the technology to change lives.
It should be noted a few weeks ago, in driving its mission; the Blockchain African Ladies had their conference in Lagos, Nigeria where significant issues in the blockchain industry were discussed upon. It also has an upcoming conference in Ghana.
The program is highlighted to benefit successful applicants by offering rates from $1,000 to $650 to be part of the program as well as bring representation to the continent.
Successful applicants will also enjoy a Mentorship & In-Person Sessions with international mentors from ConsenSys and the Ethereum Ecosystem as well as in several numbers of Cities in Africa.
Understanding how imperative practical demonstration of acquired talents is in building oneself, the African Blockchain Alliance will also offer job opportunities to the participant who successfully completes the program via its network of working relationship with global organizations, corporate and government. The program will also serve to successful participants certificates verifiable on the Ethereum Blockchain issued from the ConsenSys Academy using their certificate issuing platform the #Ethense.
Desiring to apply for the scholarship, applicants are expected to be Female Developers and must follow the below-stated steps:
Signup/Join BAL here
Join the BAL Telegram Community;
Apply here
Deadline for submission is May 1, 2019
Selected applicants will be contacted.