African Bitcoin Based Startups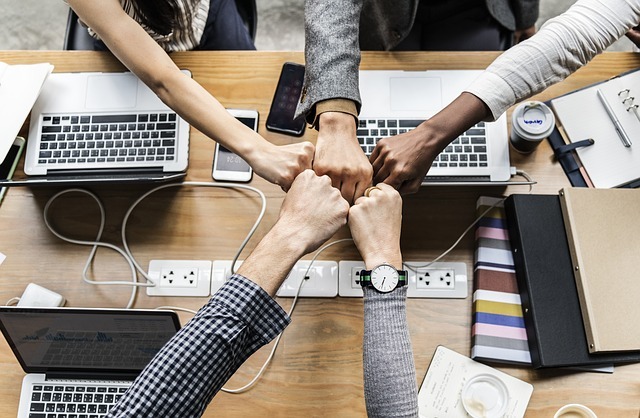 Cryptocurrencies are becoming increasingly popular in the African continent. Initially the purchase of cryptocurrencies such as Bitcoin were difficult and seemed to be expensive. This was because of high transaction charges rates and the inability to convert it into the local currencies. Those barriers put a damper on the growth and usage of cryptocurrencies in Africa. But as the adoption of Bitcoin grew in certain African nations such as Kenya, Nigeria, Ghana, Ethiopia, Zimbabwe and South Africa, Bitcoin startups also sprang up. These startups were waking up to address the African need and we will be looking at a few of them.

Bitpesa
The Kenyan based startup was launched in 2013 and is one of the most outstanding Bitcoin startups on the continent. Bitpesa was able to outshine other startups in operation due to policies put in place by the government of Kenya to improve its technological infrastructure. BitPesa is a cross border payment solutions company that offers not just bitcoins but also mobile money making cross border transactions easier in a market where transacting with overseas businesses used to be difficult. The company has expanded to other African countries and even have Chinese clients making use of its platform now. The company provides a great platform for SMEs and for business-to-business ( B2B ) transactions.

Sun Exchange
Energy is one aspect most african countries lack. This South African based bitcoin startup is providing alternative power for the continent. The Sun Exchange is an online marketplace that allows people purchase solar cells globally and have them power businesses and communities in the sunniest locations on earth. Owners of these solar assets earn 20 years of monthly rental income from anywhere at a 10% IRR (return).
 
Golix
Zimbabwe has been facing hyperinflations for some time now and the Zimbabwean dollar has practically collapse. This resulted in the people of Zimbabwe needing an alternative source of money and cryptocurrencies became the answer. The Crypto exchange, Golix enables locals to buy Bitcoins. Recently, a Bitcoin Atm was installed in the country as the exchange branches out to South Africa.
NairaEx
This startups is one of Nigeria's biggest cryptocurrency exchanges.  The online exchange has given its Nigeria users the opportunity to trade with Bitcoins using Naira.
What other bitcoin based startup do you know? Share your opinion with us in the comment section below.
Image credit: Pixabay
Disclaimer:
The Information provided on the website is designed to provide helpful information regarding cryptocurrency subjects. The content is not meant to be used, nor should it be used as a basis, foundational knowledge or prerequisite for decision making regards trading. Always do your own research and due diligence before placing a trade. We are not liable for any outcome based on any content found on the site.
Justin Sun to launch Tron-based Decentralized stablecoin. Why should we care?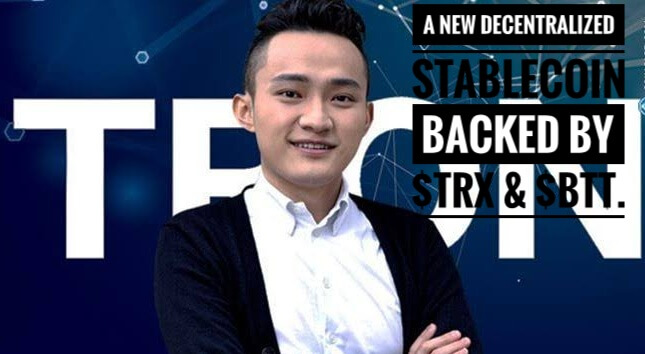 Founder of the Tron Blockchain, Justin Sun has hinted at plans to launch a stablecoin based on the Tron blockchain.
This was made via his Twitter account hours ago.
According to the tweet, the TRON community will launch a new decentralized stablecoin backed by the TRX and BTT token.
#TRON community will launch a new decentralized stablecoin backed by $TRX & $BTT. What's the best name for this stablecoin?

— Justin Sun (@justinsuntron) January 16, 2020
There was little information given by the tweet but Justin Sun posted a question to the entire community, and it is for the best name for the new stablecoin.
Stablecoins have grown in numbers since the eventual launch of US dollar backed Tether (USDT). Ever since then, various fiat currency pegged stablecoins have been made available on the market.
The stability of this cryptocurrency class has also pricked the interest of governments and private corporations, the decision of Facebook to launch Libra provides a testament to the global interest in stablecoins which does away with the apparent honeypot feature of non-stable cryptocurrencies such as bitcoin, ethereum and other non-stablecoins. Volatility.
Nations CBDC has also become a fascinating way to utilize the idea behind stablecoins. Several countries are experimenting and others such as China are already getting ready.
Justin Sun's decision to launch a decentralized stablecoin may be a noble cause, but the optics of this decision may show a contrary view.
Tron and the founders Justin from its earliest time has been involved in certain controversies such as plagiarizing the White Paper of other projects and copying codes from Ethereum, has also been linked to pump and dump schemes most especially with the use of its wide audience to manipulate value of coins by tweeting mostly inconsequential pieces.
The new stablecoin will be decentralized according to Justin Sun. While the decentralization is not absolute, complete decentralisation is a myth and it has been a much discussed topic in the space. It therefore begs a very important question, since it's claimed to be decentralized, who will be the horses pulling the chariot.
With many stablecoins in the market, one would wonder why launch a new one, there are mostly two options on ground, it's either the stablecoin markets offer very juicy returns that the Tron blockchain will benefit from the volume as the 'horses' also does, or Justin Sun has ran out of ideas.
For the community's sake, let it be the first.