AfricaBlockchainUG19 Conference Launches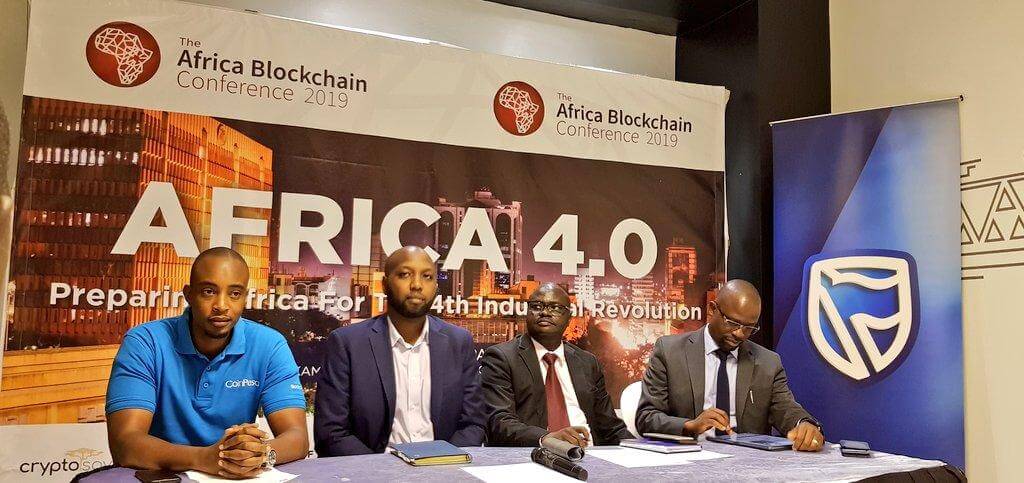 Scheduled to Hold on the 3rd & 4th July by the BlockchainaUG's Kwame Rugunda
The AfricaBlockchainUG19 Conference recently launched by the Blockchain Association of Ugandan's Chairman Kwame Rugunda and some strategic partners is scheduled to hold in Kampala on the 3rd and 4th of July, 2019 according to a Tweet. This conference is expected to assist the Africa continent in tapping into the vast opportunities from the Fourth Industrial Revolution.
The conference according to data on the blockchain Uganda's website featured will accommodate about 3000 delegates, 50 speakers and feature at least one Tech Expo. The conference is focused on Blockchain Technology, Artificial Intelligence, Robotics, Internet of Things, Drones technology, and Big Data.
The Blockchain Association of Uganda, BAU which is based in Kampala, Uganda is a membership organization that consists of individuals & organizations that are interested in promoting blockchain related technologies and capabilities.
The 2018 edition tagged "The Role of Blockchain Technology in Africa's Transformation" featured key speakers such as the President of Uganda Yoweri K. Museveni, Former President of Mauritius Ameenah Gurib-Fakim, CEO of Binance Changpeng Zhao, the Governor of the Bank of Uganda, Tumusiime- Mutebile.
Meanwhile, this conference is coming at a time just after the Blockchain Africa Ladies Conference in Lagos, Nigeria which saw the attendance of speakers travel  from the world coming over in April 2019 and its Second edition which will be holding in Ghana within the same quarter.
Uganda is one of the fastest blockchain growing nations in Africa and this can be attributed to the reception of the technology by the President as against those of other Africa countries. This reception is evident in the acceptance and activities of Top Cryptocurrency Exchange Binance in the Country.
More so, Uganda is one of the fastest growing economies in Africa and currently home to over 45 million citizens which is an increase of 3.27% from the previous year of which 17.5% are urban dwellers. The population Density in the country is rated at 229 per kilometer square with a land area of 77,147sq miles.
Tickets are currently on sale on the website and it can be purchased here to secure a sit at the AfricaBlockchainUG19 Conference.
Bitcoin Pizza Day, We've Come a Long Way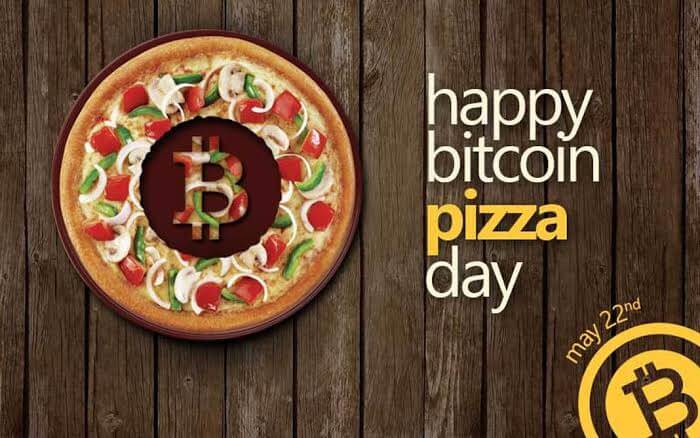 Pizza is well known all over the world the juicy cheesy meal has won many a heart. Bitcoin, on the other hand, is also breaking boundaries. The story of Bitcoin Pizza Day begins on May 22, 2010. It isn't just a story of how one man bought a pizza for 10000 Bitcoin, it is a story of Bitcoin adoption.
Nine years ago, Laszlo Hanyecz traded 10,000 BTC for Pizza and has since been known as the Bitcoin Pizza guy. At that time one BTC was less than a dollar, but today, it is worth over a $7,000. Laszlo Hanyecz had announced on the bitcointalk forum that he was willing to pay 10,000 Bitcoins for the delivery of two Papa John's pizzas. He wrote on the platform,
"I'll pay 10,000 bitcoins for a couple of pizzas.. like maybe 2 large ones so I have some left over for the next day."
At that time, all Hanyecz, a software engineer from Florida wanted was to get Pizza in exchange of BTC. Pretty soon, a British man took up Hanyecz's offer. He offered to get the two pizzas for him at the price of $25 a piece. It was quite a bargain because at that time 10,000 Bitcoins were worth around $41. Nine months after exchanging his BTC for Pizza, Bitcoin became equal with the U.S. dollar, which means the two pizzas were now worth $10,000. Today, the price of one BTC is worth $7918.69 as at the time of writing.
While it is easy to make speculations as to why Hanyecz was willing to part with his digital currencies for Pizza, we cannot deny that he has made a contribution to adoption. It is important to note that the Bitcoin Pizza story is the first known real-world bitcoin transaction. Hanyecz claims that buying the pizza helped legitimize BTC. And although he doesn't think about how wealthy he could have been if he had held onto his coins he doesn't regret it. He claims that he is proud to have been a backer of Bitcoin and a proponent of its use in the real world.  
Today, Bitcoin use has exceed pizza purchase. Bitcoin and other altcoins can be used for varied purposes. A lot of businesses have adopted digital currencies as a means of transacting since the Bitcoin boom of 2017. You can now purchase a house with bitcoin and even receive your salary in Bitcoin. Today, May 22 has been named Bitcoin Pizza Day. In celebration of the day, crypto companies such as Huobi are celebrating Bitcoin pizza day with special offerings for their users.
Can you spend 10,000 BTC on Pizza? Share your thoughts with us in the comment section below.