94% of Endowment Funds are Allocating to Crypto Investments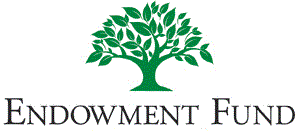 Endowment Funds– which go to non-profit organizations are of recent being redirected and allocated to crypto-related investments. This trend began in early 2018 and this fact-finding was conducted in the last quarter of that same year. According to The Trade Crypto, the continuous support and release of funding without minding the concerns for regulation, liquidity, and volatility.
The majority of these Endowments are based in the United States and Canada while the others are scattered across the United Kingdom.
The summary of the research showed that despite the current shortcomings in the industry, endowments remain firm in their resolution to provide funding for them. This is a show of belief in the industry and it will, in turn, spur regulatory bodies to rise up to the occasion of securing the people's asset which is long overdue.
In contrast, only a minor 7% of respondents were skeptical and predicted a reduction in funding it the coming years.
Meanwhile, Jonathan Watkins who happens to be the managing editor at Global Custodian and The Trade had this to say about the survey:
"All the talk over the past 18 months has been around when institutional investors will begin participating in cryptocurrency investments, but it turns out they had already arrived, in the form of endowment funds"
More insights got from the survey clearly show that 54% of the respondents are directly investing in crypto assets, and 46% are investing in various kinds of funds. But most definitely, the important characteristics the endowments would be looking out of are that they comply with robust regulation, have sufficient capital flow and liquidity and finally account security.
The Trade suggests cautious optimism is an apt overall summary of endowment sentiment in regard to the nascent asset class, citing one respondent's belief that crypto "is the future of investing," and others' characterizations of the process as "a very wild ride" and "hair-raising."
In February, it was reported that part of the $12 billion endowments set aside was invested in a Cryptofund managed by the United States venture capital firm Andreessen Horowitz.
Later that same year 2018, information about crypto fund investments from the big wigs in the university endowment category showed that Havard and Yale- with Harvard making provision for over $39.2 billion endowments for the fiscal year. Among other universities with crypto investments are Stanford University, Dartmouth College, the Massachusetts Institute of Technology and the University of North Carolina.
As reported this month, Harvard's endowment is set to become a direct investor in a planned $50 million token sale from decentralized computing network Blockstack. If approved, the sale would be the industry's first Securities and Exchanges Commission-qualified offering.
Block.one Launches a Social Media App, "Voice"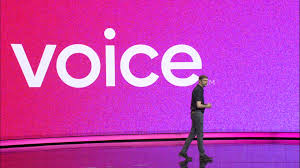 Block.one, the firm behind EOS, on 1st June 2019 announced that it is introducing a blockchain-based social media, Voice, that will bring alignment and transparency to social media users. This was made open at the company's June 1 event at the DC Armory in Washington, DC. which drew about 300 attendees who included industry influencers, developers, investors, media and members of the community.
Block.one claimed that "Social media is fundamentally broken and is in need of a complete overhaul." Noting that Voice will be launched on EOS public blockchain and therefore is a more transparent social media platform for the world. And hence, the value of good content gets circulated right back into sustaining the community, not corporate bottom lines as it will return to users. Voice is then meant to cultivate creation, sharing, discovery, and promotion of contents by real users, not bots and fake accounts just like on Facebook or Twitter and users will directly benefit from their ideas and engagement on the platform.
Voice will be on the public blockchain of EOS and it will allow for alignment and transparency – no hidden algorithms nor invisible interests.
Brendan Blumer, CEO of Block.one, who opened the company's June 1 event at the DC Armory in Washington, D.C. with the announcement of Voice said that "the truth is, current social media platforms are designed to use their users." However, pertaining to Voice, he said, "just look at the business model. Our content. Our data. Our attention. These are all incredibly valuable things. But right now, it's the platform, not the user, that reaps the reward. By design, they run by auctioning our information to advertisers, pocketing the profit, and flooding our feeds with hidden agendas dictated by the highest bidder. Voice changes that."
Is Block.one Capable of this Social Media Revolution?
Block.one is well positioned to lead this social media revolution because its first product, EOSIO, was a global initiative to build a more scalable, secure and flexible blockchain framework that enable people to reimagine, rebuild and restore trust in the systems enterprises. Its success with EOS has led to it offering early backers a huge returns for their investment. And notably, the numerous networks built on the EOSIO software are consistently the most used public blockchain platforms in the world, accounting for upwards of 70% of all blockchain activity. For example, Everipedia and Galaxy Digital LP are such networks that utilized EOSIO network. Security, privacy and ease-of-use will always be critical in Block.one's projects.