$550 Million Stolen NEM Already Laundered: Report

According to a Nikkei report, The hacker(s) responsible for the $550 million worth of Japanese NEM tokens are close to completely cashing out on their ill-gotten gains.
A Tokyo based cybersecurity firm conducted their security findings and analysis of online transaction records related to the stolen NEM and found that most of all the loots were laundered through the dark web. Furthermore, as of Thursday evening last week, a dark web portal selling the stolen NEM funds was showing zero balance, confirmed.
In the immediate aftermath of the January 26th heist, some of the stolen NEM was transferred to a third-party digital wallet unrelated to the heist, the cybersecurity firm revealed in its analysis. As reported previously in mid-March, hackers had already laundered 40% of the 500 million tokens despite being tagged by Singapore-based NEM Foundation at the time.
"The decentralized NEM protocol's flexibility allows transactions to be traced in real-time, which aids exchanges to identify wallets attached to the malicious activity," the non-profit foundation said in February. "This helps make stolen XEM tokens effectively unusable because they cannot be deposited without being flagged by NEM. "
For reasons unknown, that automated tagging system was disabled last week by the NEM Foundation. The move, according to the Tokyo-based cybersecurity firm, has effectively fast-tracked the laundering swap into other coins in multiple wallets. This, despite the Tokyo Metropolitan Police Department reportedly assigning over 100 police officers to look into the theft.
As things stand, the money launderers are expected to cash out their coins – already swapped from NEM to other cryptocurrencies like bitcoin – in overseas exchanges that do not adhere to stringent know-your-customer (KYC) or ID norms. The stolen NEM now exists in other swapped coins spread across a number of virtual wallets including multiple addresses that each contain several hundred million yen's worths of bitcoins exchanged from the stolen NEM, the report revealed citing a source close to the investigation.
Meanwhile, Tokyo-based Coincheck has kept its promise to refund NEM holders impacted by the breach by beginning to distributing reparations in Japanese Yen on March 12.
An Overview of SaBi Exchange
SaBi Exchange happens to be the most advanced centralized Cryptocurrency Exchange in Africa. Find out more in this review by cryptowisser.
#BUIDL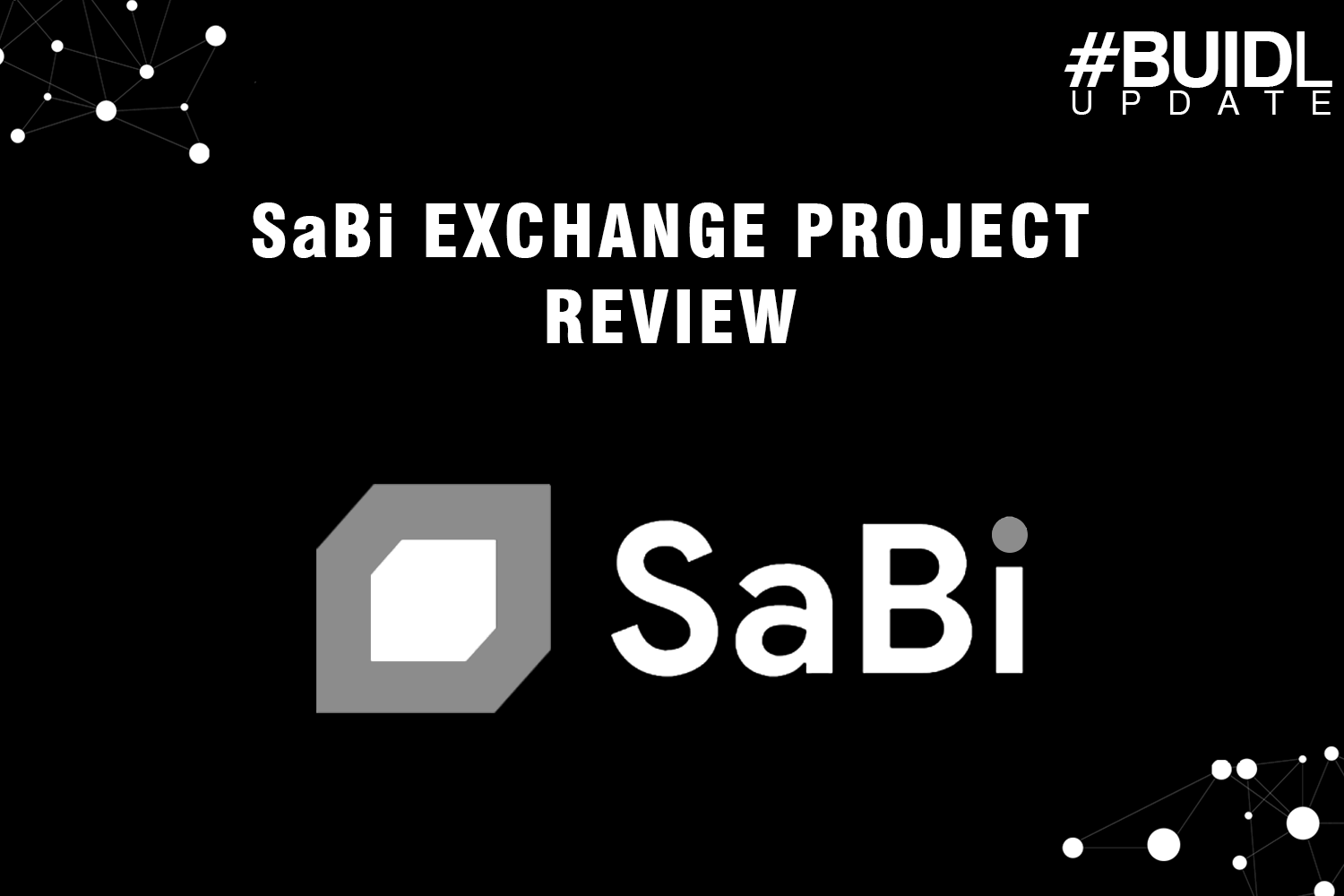 There are currently over 15 cryptocurrency exchanges in Africa with about five centralized cryptocurrency exchanges in Nigeria. However, among these exchanges. SaBi Exchange happens to be the most advanced centralized Cryptocurrency Exchange. SaBi Exchange was launched 10 March 2019. It was founded by Lucky Uwakwe and Peter Huang. Lucky Uwakwe is a graduate of Nicosia University in Cyprus and has earned a Masters Degree in Cryptocurrency and Blockchain Technology. He is the current Ambassador of Dash Cryptocurrency to Africa, Founder of Cheetah Africa and a citizen of Nigeria.
SaBi Exchange is based in Abuja Nigeria.
Huobi Partnership
The exchange is powered by Huobi Cloud and has the same security and liquidity features as Huobi. SaBi Exchange has partnered with Huobi to deliver outstanding crypto trading services to the region. According to the review from cryptowisser. It has not been able to verify the details of the Huobi partnership with SaBi Exchange and as such investors are advised to read this partnership details with caution. SaBi Exchange allows cryptocurrency deposits and fiat deposits on its platform with limitations.
Deposits
US citizens aren't allowed to deposit fiat currency into the platform while some listed countries are allowed to deposit fiat currency. The countries allowed to deposit fiat currency on SaBi includes China, South Korea , Canada, Russia, Britain, India, Australia, Switzerland, Brazil, Taiwan, NewZealand, Singapore, Vietnam, Nethaland, Hongkong, Nigeria, Indonesia, Philippine, Cambodia, Middle-east, Malaysia, Myanmar, Turkey. Fiat deposits through Wire Transfers and Card Deposits are allowed using Qiwi, Paytm, Paynow etc. However, Cryptocurrency deposits are allowed by users worldwide.
Trades And Fees
Aside from the normal trade features, SaBi offers four types of trades. They include OTC-trading, Margin, Exchange and Leveraged Trading. The OTC-trading feature of Huobi Exchange comes under the following currencies—USDT, BTC, ETH and EOS. SaBi Exchange offers 2x to 5x leverage. The leveraged trading features are available on 41 trading pairs out of the 240+ trading pairs available for regular exchange trade. It also offers 0.20% trading fees on both makers and takers which is slightly below the normal 0.25%  fee charged by other exchanges worldwide. It charges a withdrawal fee of 0.0005 BTC. The withdrawal exchange fee charge is approximately 40% lower than the global exchange fee charge.
SaBi Security
SaBi uses the Huobi security protocol "Huobi Cloud" to secure its platform against hack attempts. It equally shares the Huobi liquidity to ensure a liquid trading platform for its users. The exchange platform boosts of speed and faster transactions on trading of cryptocurrency on its platform. Fiat deposits are available through wire transfer and debit cards with a good security feature ensuring the safety of users account details in Nigeria. Fiat deposit can also come through Paynow, Paytm, Qiwi, IMPS, UPI or Interac e-transfer on the platform. SaBi has developers with over 6 years of experience working with Huobi and Huobi Cloud.