$550 Million Stolen NEM Already Laundered: Report

According to a Nikkei report, The hacker(s) responsible for the $550 million worth of Japanese NEM tokens are close to completely cashing out on their ill-gotten gains.
A Tokyo based cybersecurity firm conducted their security findings and analysis of online transaction records related to the stolen NEM and found that most of all the loots were laundered through the dark web. Furthermore, as of Thursday evening last week, a dark web portal selling the stolen NEM funds was showing zero balance, confirmed.
In the immediate aftermath of the January 26th heist, some of the stolen NEM was transferred to a third-party digital wallet unrelated to the heist, the cybersecurity firm revealed in its analysis. As reported previously in mid-March, hackers had already laundered 40% of the 500 million tokens despite being tagged by Singapore-based NEM Foundation at the time.
"The decentralized NEM protocol's flexibility allows transactions to be traced in real-time, which aids exchanges to identify wallets attached to the malicious activity," the non-profit foundation said in February. "This helps make stolen XEM tokens effectively unusable because they cannot be deposited without being flagged by NEM. "
For reasons unknown, that automated tagging system was disabled last week by the NEM Foundation. The move, according to the Tokyo-based cybersecurity firm, has effectively fast-tracked the laundering swap into other coins in multiple wallets. This, despite the Tokyo Metropolitan Police Department reportedly assigning over 100 police officers to look into the theft.
As things stand, the money launderers are expected to cash out their coins – already swapped from NEM to other cryptocurrencies like bitcoin – in overseas exchanges that do not adhere to stringent know-your-customer (KYC) or ID norms. The stolen NEM now exists in other swapped coins spread across a number of virtual wallets including multiple addresses that each contain several hundred million yen's worths of bitcoins exchanged from the stolen NEM, the report revealed citing a source close to the investigation.
Meanwhile, Tokyo-based Coincheck has kept its promise to refund NEM holders impacted by the breach by beginning to distributing reparations in Japanese Yen on March 12.
MoneyGram's New Time Remittance Technology backed by Visa not Ripple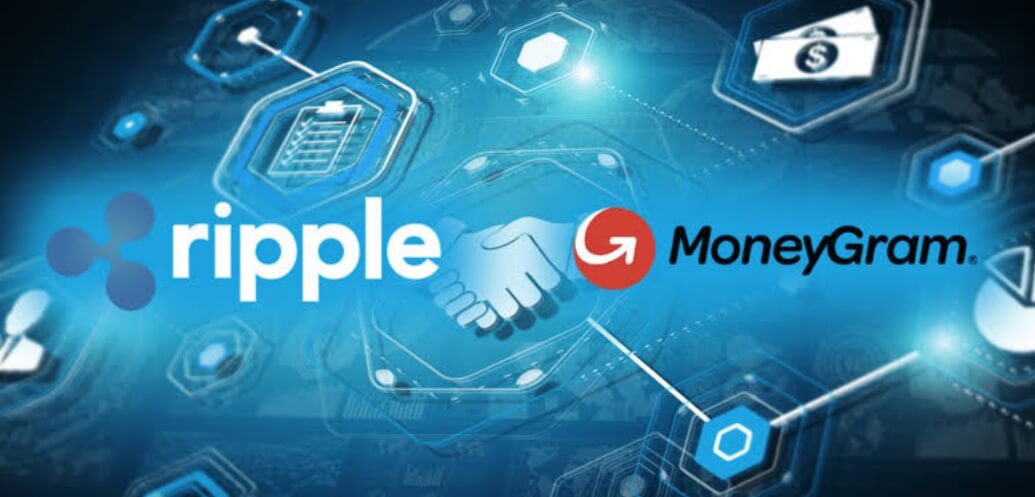 A new service introduced by remittance giant (MoneyGram) which allows users to send and receive money in real-time has been credited to visa and not the work of its blockchain-based partner (Ripple) in an announcement by representatives of the company.
The recently launched Fastsend, a new service which allows clients to send money in real-time to a phone number through a mobile application or dedicated website. While responding to enquiries from news sources about the latest concept, it was revealed to much surprise that MoneyGram did not make use of the technology of Ripple to achieve the latest product.
Do we need blockchain for real-time settlements?
MoneyGram Chief Operating Officer, Kamila Chytil informed news sources that FastSend makes use of Visa's Direct Original Credit Transaction to send funds to bank accounts making use of Debit card deposit which is clearly not blockchain-backed or related.
Without the need for DLT, the dedicated website and app make use of an open-source cloud-based microservices. Chytil further stated that although Ripple is not involved in the new product, the firm still makes use of Ripple's blockchain in other fields of the company.
Also, Chytil made mention of MoneyGram's continuous effort on how to utilize blockchain in areas where it could assist to solve data privacy and regulatory obligations via distributed ledger technology. In her remarks, she spoke highly of DLT technology and cryptocurrencies, stating that the firm believes blockchain to be the future of global cross border payments and transfer of money.
As MoneyGram continues to research on the multiple use cases in order to tap into Ripple's tools while integrating with the recent version of Ripple's service suit to introduce cash-out service to all network members.
It is worth noting that Ripple is gaining increased support and approval among financial institutions to provide them with its DLT services in Africa with the National Bank of Egypt joining its network, this has been seen as a welcome development as it would do well for the inward remittance within the region the Ripple Network.