$550 Million Stolen NEM Already Laundered: Report

According to a Nikkei report, The hacker(s) responsible for the $550 million worth of Japanese NEM tokens are close to completely cashing out on their ill-gotten gains.
A Tokyo based cybersecurity firm conducted their security findings and analysis of online transaction records related to the stolen NEM and found that most of all the loots were laundered through the dark web. Furthermore, as of Thursday evening last week, a dark web portal selling the stolen NEM funds was showing zero balance, confirmed.
In the immediate aftermath of the January 26th heist, some of the stolen NEM was transferred to a third-party digital wallet unrelated to the heist, the cybersecurity firm revealed in its analysis. As reported previously in mid-March, hackers had already laundered 40% of the 500 million tokens despite being tagged by Singapore-based NEM Foundation at the time.
"The decentralized NEM protocol's flexibility allows transactions to be traced in real-time, which aids exchanges to identify wallets attached to the malicious activity," the non-profit foundation said in February. "This helps make stolen XEM tokens effectively unusable because they cannot be deposited without being flagged by NEM. "
For reasons unknown, that automated tagging system was disabled last week by the NEM Foundation. The move, according to the Tokyo-based cybersecurity firm, has effectively fast-tracked the laundering swap into other coins in multiple wallets. This, despite the Tokyo Metropolitan Police Department reportedly assigning over 100 police officers to look into the theft.
As things stand, the money launderers are expected to cash out their coins – already swapped from NEM to other cryptocurrencies like bitcoin – in overseas exchanges that do not adhere to stringent know-your-customer (KYC) or ID norms. The stolen NEM now exists in other swapped coins spread across a number of virtual wallets including multiple addresses that each contain several hundred million yen's worths of bitcoins exchanged from the stolen NEM, the report revealed citing a source close to the investigation.
Meanwhile, Tokyo-based Coincheck has kept its promise to refund NEM holders impacted by the breach by beginning to distributing reparations in Japanese Yen on March 12.
The Son of South Africa's President Aims to Conserve Wildlife with Crypto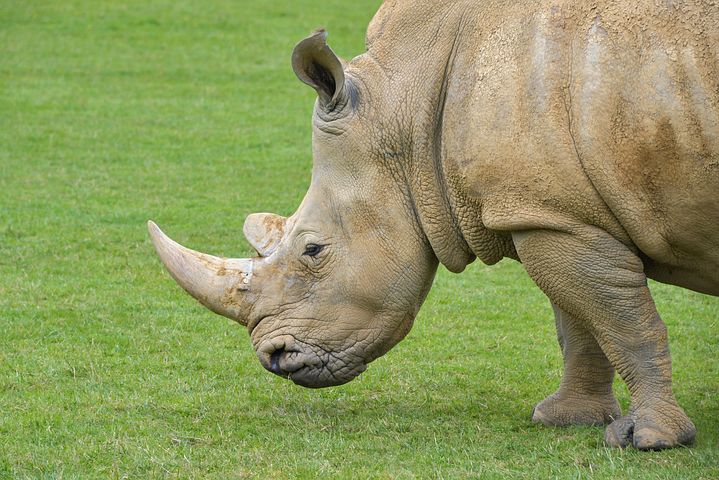 Tumelo Ramaphosa, the youngest son of the President of South Africa, President Cyril Ramaphosa is creating innovations through the blockchain and cryptocurrency. Tumelo who has been in the blockchain space since 2010 aims to revolutionise the auction sector as well as conserve wildlife. With his company, StudEx Wildlife, Tumelo is digitizing animals by placing them on the blockchain where each animal can be bred, traded or sold and the value will be shared amongst investors.
StudEx Wildlife aims to turn endangered species to digital tokens. The company has had the plans in motion since 2016, and aims to utilise the funds raised from its Initial Coin Purchase (ICO) to fund a conservation where animals under threats of extinction will be tracked. South African Private Farmers can also reproduce endangered species and auction the animals. StudEx aims to take the auctions to a global level.
Tumelo explained, "In many ways, StudEx is trying to create and decentralize this monopoly that happens in South Africa. You have farms where farmers have their animals, with StudEx we'd be able to raise more funds through initial coin offers on the animals." He also revealed that the firm aims to acquire industrial drones for the purpose of their conservative objectives. This would aid in tracking animals. He also revealed another aspect of the firm he says, "StudEx is a VR business. We have a VR application in development where you can immerse yourself in the world and see what the drone is seeing." This would help investors in seeing what they are investing in or the animals they have invested in."
Tumelo who has been in the crypto space for a while now aims to conserve wildlife and endangered species through its funding system.
What do you think about StudEx Wildlife? Share your opinion with us in the comment section below.
Image credit: pixabay,
Disclaimer:
The Information provided on the website is designed to provide helpful information regarding cryptocurrency subjects. The content is not meant to be used, nor should it be used as a basis, foundational knowledge or prerequisite for decision making regards trading. Always do your own research and due diligence before placing a trade. We are not liable for any outcome based on any content found on the site.