SEC freezes DEBT Box assets over alleged fraud involving crypto licenses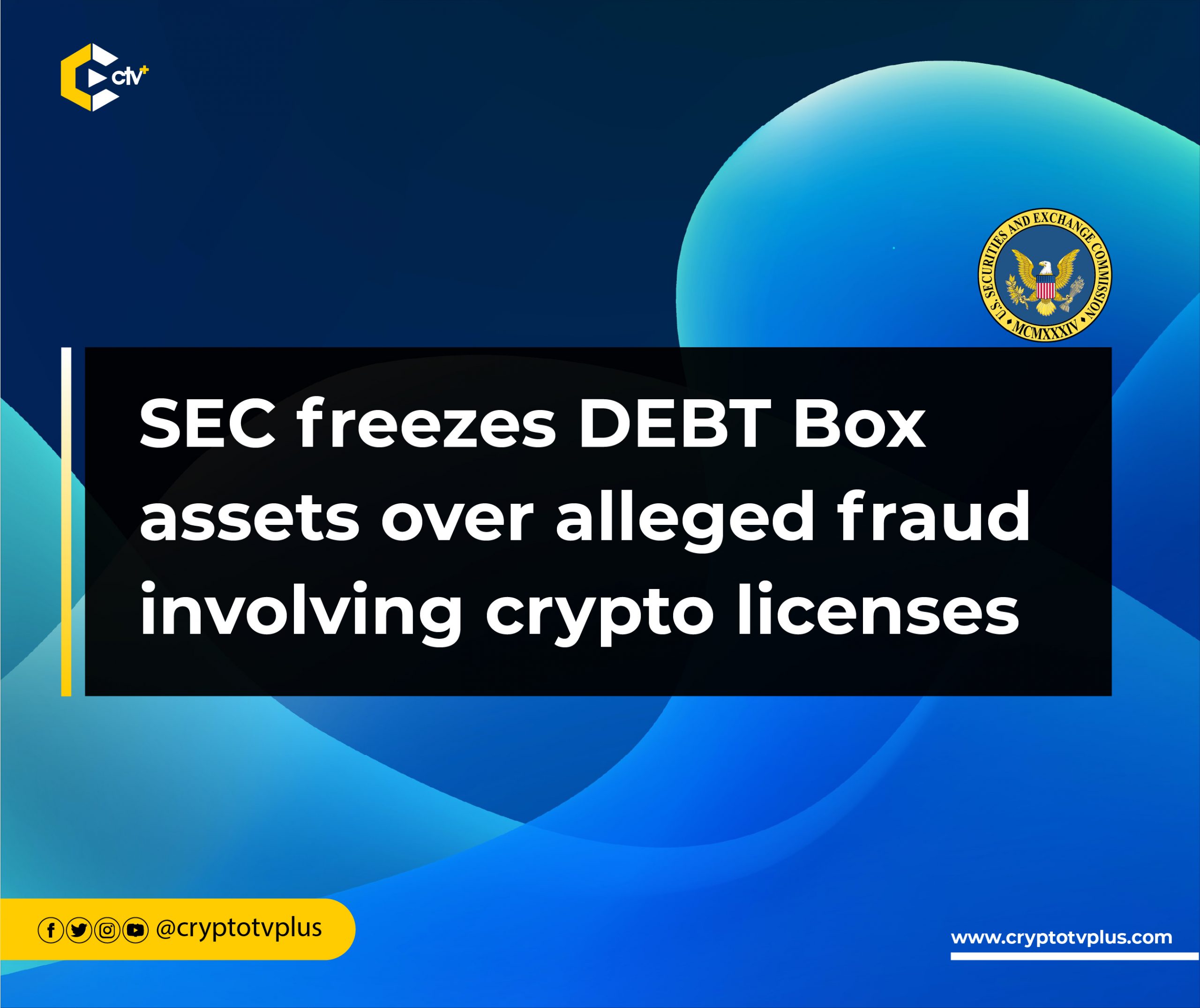 The United States Securities and Exchange Commission (SEC) has obtained a temporary asset freeze, a restraining order, and other emergency relief against Utah-based crypto company Digital Licensing Inc., operating as a "DEBT Box." The firm, along with its four principals – Anderson brothers (Jacob & Jason), Schad Brannon, and Roydon Nelson – and 13 other defendants, are facing SEC enforcement action.
The SEC accused Digital Licensing Inc. of a $50 million fraudulent crypto scheme, selling unregistered securities known as "node licenses" since March 2021. DEBT Box claimed to be a decentralized and eco-friendly blockchain, offering "software mining licenses" linked to industries like real estate, commodities, agriculture, and technology. The SEC contended that the firm made false claims about "nodes" generating crypto tokens through mining and revenue-generating businesses increasing token values for substantial investor gains.
According to the regulator, DEBT Box and its principals deceived investors on nearly every material aspect of their unregistered securities offering. The company created the total supply using blockchain code, making the node licenses a sham.
In the same vein, Tracy Combs, director of the SEC's Salt Lake Regional Office, asserted that DEBT Box and its principals deceived investors about significant aspects of their unregistered offering. This included falsely claiming engagement in crypto asset mining. Additionally, the SEC alleged that the defendants provided false information about revenue increases in businesses, purportedly leading to a rise in token values.
DEBT Box has 30,000 Twitter followers and was active until August 3. Following the SEC's action, its native token, DEBT, suffered a 52% decline. In light of the allegations,  the SEC is seeking permanent injunctions, return of ill-gotten gains, and civil penalties against the firm. 
Meanwhile, Cointelegraph reached out to Digital Licensing Inc. for comment but did not receive an immediate response.