Caroline Elison: SBF refutes claims of witness intimidation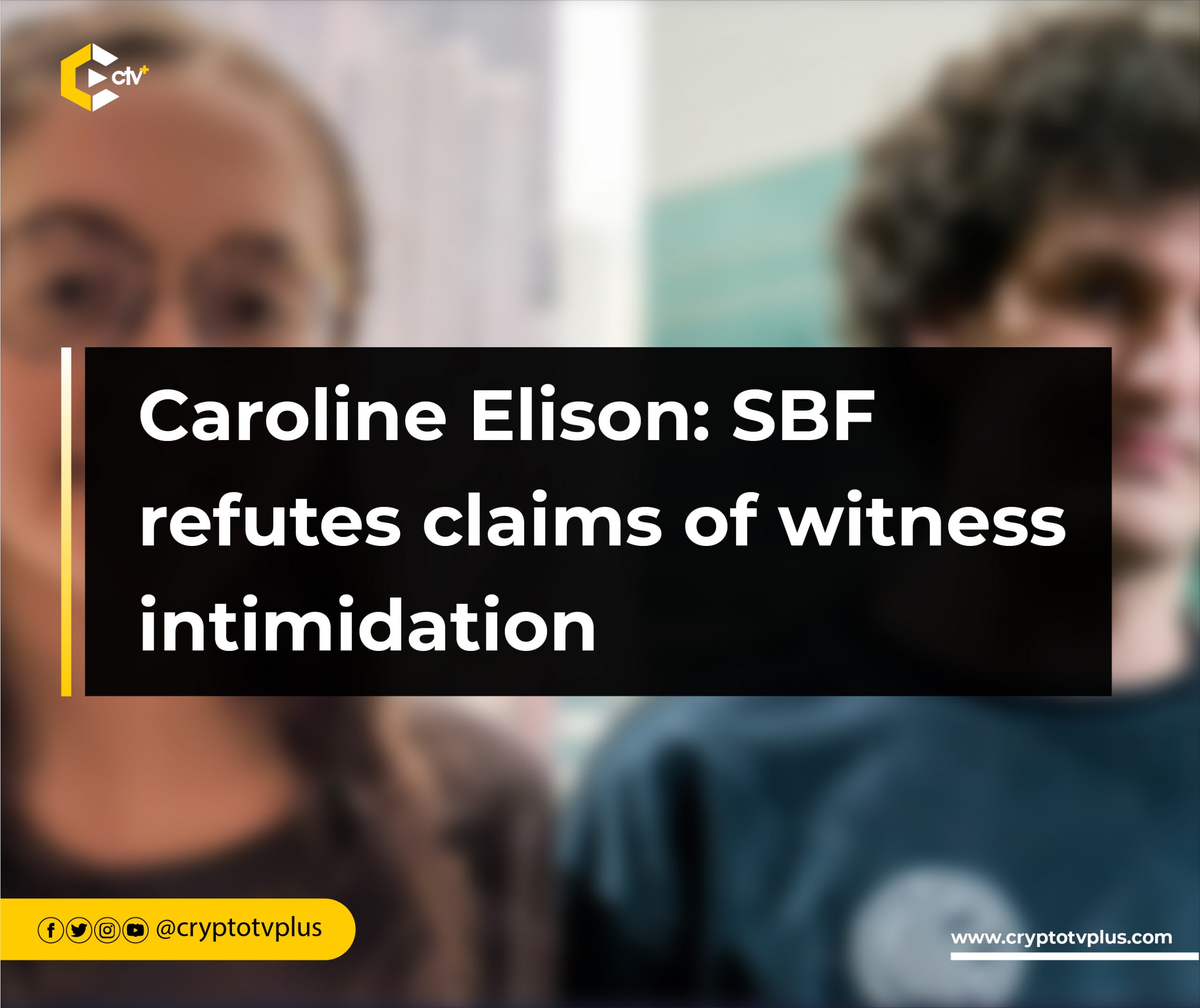 Sam Bankman-Fried's lawyers have refuted any claims of witness intimidation, asserting that the prosecution's attempt to revoke his bail was weak. 
In a letter dated August 1, Bankman-Fried's lawyers addressed Judge Lewis Kaplan, explaining that his contact with a New York Times reporter was not meant to intimidate former Alameda Research CEO Caroline Ellison or influence the jury pool, but rather to provide fair commentary on an ongoing article.
"… proper exercise of his rights to make fair comment on an article already in progress, for which the reporter already had alternate sources,"
On July 28, The New York Times received Ellison's diary from Bankman-Fried, prompting the United States Department of Justice (DOJ) to accuse him of harassment and subsequently seek to revoke his bail.
Bankman-Fried's lawyers suggested the government might have been involved in the article and pointed to language and documents not provided by him as potential evidence.
In addition, the lawyers emphasized that the article portrayed Ellison sympathetically, as it shared emotions about her job, insecurities, and heartbreak from her break-up with Bankman-Fried. Ellison, who has admitted to fraud charges, is reportedly cooperating with the DOJ and will testify against Bankman-Fried in the scheduled trial in October.
In light of the situation, Judge Kaplan imposed a gag order on Bankman-Fried and the prosecutors pending further consideration of the request to revoke his bail.
Meanwhile, SBF has been linked to the recent memecoin frenzy that occurred on Coinbase-owned blockchain, Base. $BALD, reportedly launched by SBF, pulled the rugged on investors 48 hours later, leaving many with losses in millions of dollars— including an investor (cheatcoiner.eth) who was up over $2m from a $500 investment.