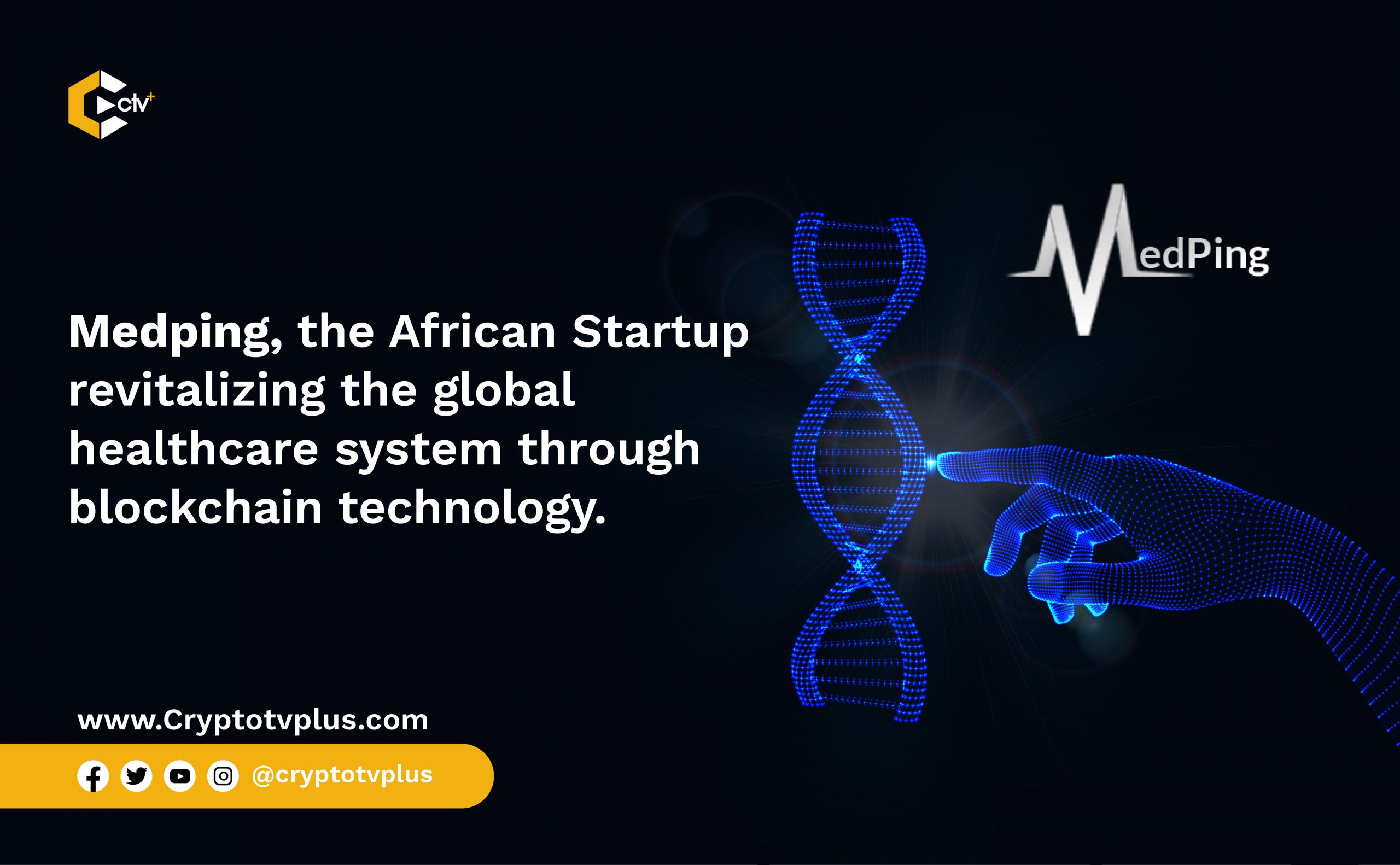 Medping, the African Startup revitalizing the global healthcare system through blockchain technology.
Standard healthcare services usually involve patient care with health data privacy, easy access to health data, and health data completeness with cost control.
The promise of blockchain technology in health services combined with decentralized applications is to provide standard healthcare with privacy while ensuring that appropriate users can easily own and access health data.

Medping is where healthcare meets blockchain technology. Patients and users can access healthcare with JUST ONE PING.
In the earliest days of what would become a historic pandemic, the novel coronavirus had unfettered access into and throughout the world, exposing the gaps in the global healthcare system that required urgent and immediate attention. The global healthcare system was unprepared and couldn't face what was coming.
Global economy shutdown, schools, offices, companies, and government agencies all shutdown. The effect of the coronavirus outbreak was devastating. According to the World Health Organization (WHO), the total direct and indirect deaths resulting from the covid-19 pandemic exceeded 3.3million people as of 31st December 2020.
The coronavirus pandemic is said to have increased deaths from non-covid-19 causes due to disruption to health service delivery and routine immunizations, fewer people seeking care, and shortages of funding for non-COVID-19 services. These glaring lapses in the healthcare system were exploited by the coronavirus pandemic.
Problems of the global healthcare system
In 2020, Medcity News reported a 55% increase in medical data breaches with over 26 million persons affected. Several major healthcare providers reported data breaches in 2020 with Pittsburgh-based UPMC and Omaha-based Nebraska Medicine losing data that affected 255,000 individuals. 
These data breaches and the growing administrative bureaucracy have resulted in a decrease in caregiving and collaborative healthcare as well as a general increase in the cost of healthcare. 
If a doctor can't readily access a patient's CT scan or blood test results, the patient has to repeat the test: that's an expensive practice while also exposing the patient to unnecessary and unhealthy x-rays. Paper is still used to store health records and practice expensive healthcare services. Also, uncollaborative medical practices have made the traditional healthcare system unscalable.
Why would a patient living in Tokyo, Japan not access his health data while on holiday in Greece or Italy? Why do patients with a history of a drug reaction to Diazepam still die as a result of being administered Diazepam while in a state of unconsciousness or emergency? — no quick access to the patient's health records.
Reports say miscommunication between medical professionals costs the healthcare industry a staggering $11 billion a year. The time-consuming process of obtaining access to a patient's medical records exhausts staff resources and delays patient care.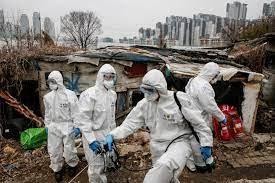 Countries like South Korea, Hong Kong, and Singapore made remarkable efforts in this regard. Estonia officially began using blockchain technology in 2012 to secure health records with about 95% ledger-based health information and 99% digital prescription. Innovative technologies like blockchain are used in improving global healthcare. 
What is a Blockchain?
Blockchain is simply an immutable (unchangeable, meaning a transaction or file recorded cannot be changed or deleted) distributed digital ledger where a digital record of transactions or data is stored in multiple places on a computer network.
Blockchain isn't just a database, it's a new technology stack with digital trust that is revolutionizing the way we exchange value and information across the internet, by taking out the gatekeepers from the process. Blockchain has disrupted nearly all sectors including finance, gaming, trading, prediction markets, credit union market, arts, entertainment, and more. Is the healthcare industry left out?…. No, so read on.
Medping, the revolutionary global healthcare ecosystem
Medping is the first-ever decentralized healthcare ecosystem leveraging blockchain technology to solve real-life problems facing the healthcare systems in developing countries and the world at large.

Medping is not storing your health records on data silos neither is it selling health products or providing any healthcare service.
Powered by its native token, $MPG, Medping is a decentralized global network where medical value is seamlessly exchanged between health professionals and patients. Here's the deal.
Medping is to Medicine what Airbnb is to real estate. We own no healthcare facility yet, we can let you access Medical Care WITH JUST ONE PING. Medping is revolutionizing the global healthcare system in 7 smart ways.
Telemedicine: Over the years, telemedicine which involves using electronic communications and software to provide clinical services to patients without an in-person visit, has been evolving.

The coronavirus pandemic gave more reasons why urgent growth was needed in this field with more need for virtual healthcare and remote treatment to facilitate social distancing.
Medping is integrating blockchain technology in telemedicine to solve the problems of access, equity, quality, and cost-effectiveness in healthcare in both developed and less economically developed countries.
With centralized telemedicine posing risks of a single point of failure while also being exposed to cyber attacks, Medping's decentralized telemedicine brings proper patient consent management, secure access to personal records, collaborative medicine, trusted monitoring of elderly care services, trusted specialist referral services, traceable remote treatment, improved emergency response services, and automated payments.
Medping would secure health data sharing, improved data management, self-custody of health records, health data privacy, transparency, and improved healthcare. 
Decentralized Health Records: Blockchain plays a vital role in securing health data, remote patient treatment, and monitoring, identifying frauds, and automating micropayments.
Many experts and specialists have already admitted that Blockchain is going to rule the future. The way we connect, pass information, share health data and every other digital activity is getting more secure using blockchain technology.
The decentralization feature increases the overall robustness of existing healthcare systems, and thus Electronic Health Records (EHRs) of the patient are preserved against adversarial attacks or accidental data loss.

Moreover, the consensus protocols ensure the agreement on the current state of the blockchain ledger to establish trust among telehealth and telemedicine participants. 
The intrinsic features of Medping's decentralized blockchain technology enable the owner of the medical data to maintain the privacy of the data.

The smart contracts can register and authorize the users to access the patient data in compliance with the patient consent policy.
Also, the flexibility feature of blockchain technology assists the data owner to share and control data with legitimate users while complying with terms and conditions set by the data owner.
The unique requirements of the healthcare industry, such as fast and real-time Electronic Health Record sharing, patient-centered health data management, low cost, high performance, data security, privacy, availability, and transparent establishment of the provenance of health records, can be satisfied through blockchain technology. 
Defi in Medicine: The recent growth of the decentralized finance (DeFi) market could change the game for the healthcare industry.

It uses a P2P network to establish decentralized applications that would enable everyone to connect and manage their assets regardless of their status and location.
Medping aims to provide an open-source, transparent, and permissionless financial service environment for the healthcare industry.

DeFi for healthcare is upon us, and the opportunity is here with Medping. Medping brings full adoption of decentralized finance in healthcare in many ways:
a). Medping eases payments for health services using its native token $MPG and its inbuilt decentralized exchange, MedSwap.

MedSwap would serve as a liquidity provider and decentralized exchange for the entire Medping ecosystem which will serve the global healthcare system worth over $8.4 Trillion in 2019 and is projected to reach $11.9 Trillion in 2022.

$MPG Token would also be used to make payments for purchases made on the online medical marketplace, MedShop.
b) Medping credit card for use at payment terminals. Medping will integrate its card payment service to enable users to make payments at payment terminals. 
c) Medping's lending protocol, MedLendi would allow clients to loan their crypto and digital assets to other individuals and acquire interest on the loan. With a few clicks, this will allow anyone to become a lender, providing assets to others and gaining interest in that loan. For instance, if a client wants to borrow $100,000 worth of $MPG, he will provide collateral of $100,000 in $DAI currency or any other cryptocurrency or digital asset accepted on MedLendi.
d) In recent years, crowdfunding for medical expenses has gained popularity, especially in countries without universal health coverage. MedCrowd is a decentralized peer-to-peer consensus network powered by $MPG Token, transforming how the world interacts and transacts to raise funds for medical purposes. MedCrowd will be the go-to platform to crowdfund projects medical procedures, medical aid, medical tourism, medical inventions, starting a local health project, etc. 
NFTs in Medicine: Whatever you feel about them, the NFT industry has certainly caught the eyes of the global markets. That $69.3 million NFT sales hit the headlines and has since been a piece of big news. Even tweets hold value, with Twitter co-founder Jack Dorsey selling off the first-ever tweet for a massive $2,915,835.47.
Artists are also selling the rights and originals of their work, and of course, you can buy digital real estate and 3D assets like furniture, land, and more. For the newbies, an NFT is a collectible digital asset that holds value as a form of cryptocurrency or digital asset and as a form of art or culture or valued heritage. Medping is bringing Play-To-Earn to medicine by leveraging the advancement in Non-Fungible Tokens to create and sell tokenized virtual hospitals and medical games powered by $MPG Tokens through its NFT protocol, MedWard.
MedWard will tokenize physical hospitals and medical facilities, allowing users to exchange virtual assets while also allowing fractional ownership of medical facilities and medical properties. Medward will have decentralized medical virtual games for children, medical students, medical professionals, or individuals who desire to understand how the human body works.
These games impart valuable information about disease prevention and best medical practices to promote healthy living. Players can purchase in-game assets to play and get rewarded when they win. Health professionals can also work with tokenized health facilities to create virtual examinations for medical students.
Decentralized Medical Insurance: You probably hear people talk about health insurance all the time but you might feel like you don't understand much about it. Health insurance is a way of paying for your medical bills and health care costs. Most people can't pay for all their health care out-of-pocket, and just put it on a debit or credit card.
Health insurance often covers things like annual checkups, vaccinations, preventive health, and other "routine maintenance" for your body and mind.

The importance of medical insurance cannot be over-emphasized but is the current medical insurance system scalable to meet the need for medical insurance? NO. 
Through its medical insurance protocol MedInsure, Medping will readily make healthcare insurance available to users. MedInsure is decentralized medical insurance on the blockchain.
MedInsure would utilize both community-driven medical insurance and third-party medical insurance providers to provide users and patients with medical insurance.
MedInsure bridges the gap between users in developing countries and insurance providers by providing a trustless and permissionless medical insurance system.
Health-Only Decentralized Marketplace: An online marketplace is an e-commerce site that connects sellers with buyers.

It's often known as an electronic marketplace and all transactions are managed by the website owner. Companies use online marketplaces to reach customers who want to purchase their products and services.
Examples of online marketplaces include Amazon, eBay, and Craigslist. There are countless online marketplaces from sites like Amazon and Alibaba to Jumia and the likes.

These online marketplaces serve the e-commerce market but fail to satisfy the global medical supplies market.
The covid-19 pandemic exposed the lapses of the medical supply chain and e-commerce market. Basic and high-demand medical supplies like oxygen, nose mask, face mask, hand gloves, medical wear, and the likes were insufficiently supplied to users. Medping will solve these medical supply issues via MedShop.
Medshop is a blockchain-based global e-commerce platform leveraging decentralized finance to allow domestic and cross-border medical shopping/ purchase of medical products, powered by $MPG Token(Medping's native token) 
Smart Healthcare: With the development of computers, the concept of smart healthcare has gradually come to the fore. Smart healthcare uses a new generation of information technologies.
Medping is bringing smart healthcare to the global population using Blockchain Technology. Smart healthcare with Medping is not just a simple technological advancement, but also an all-around, multi-level change.
This change is embodied in the following: medical model changes (from disease-centered to patient-centered care), informatization construction changes (from clinical informatization to regional medical informatization), changes in medical management (from general management to personalized management), and changes in the concept of prevention and treatment (from focusing on disease treatment to focusing on preventive healthcare).
These changes focus on meeting the individual needs of people while improving the efficiency of medical care, which greatly enhances the medical and health service experience, and represent the future development direction of modern medicine. 
Conclusion
The application of blockchain technology to healthcare is in its infancy, and there are important challenges to face and big decisions to make going forward.

The potential of blockchain technology is currently being explored by Medping to revolutionize the global healthcare system.
It is an exciting time, with many new applications and implementations being discovered and developed, and full of much promise.

With today's technological and medical advancements, quality, affordable healthcare should be a basic human right: healthcare for every single person, no matter their socioeconomic level or geographic location
For more information about MedPing, visit our Website, Medium, and YouTube.
Join the MedPing communities: Twitter, Discord, and Telegram.
Stay Connected!