eNaira is now trading on Pancakeswap?
Note: This is not the eNaira launched by the Central Bank of Nigeria. Buying it could result to financial loss.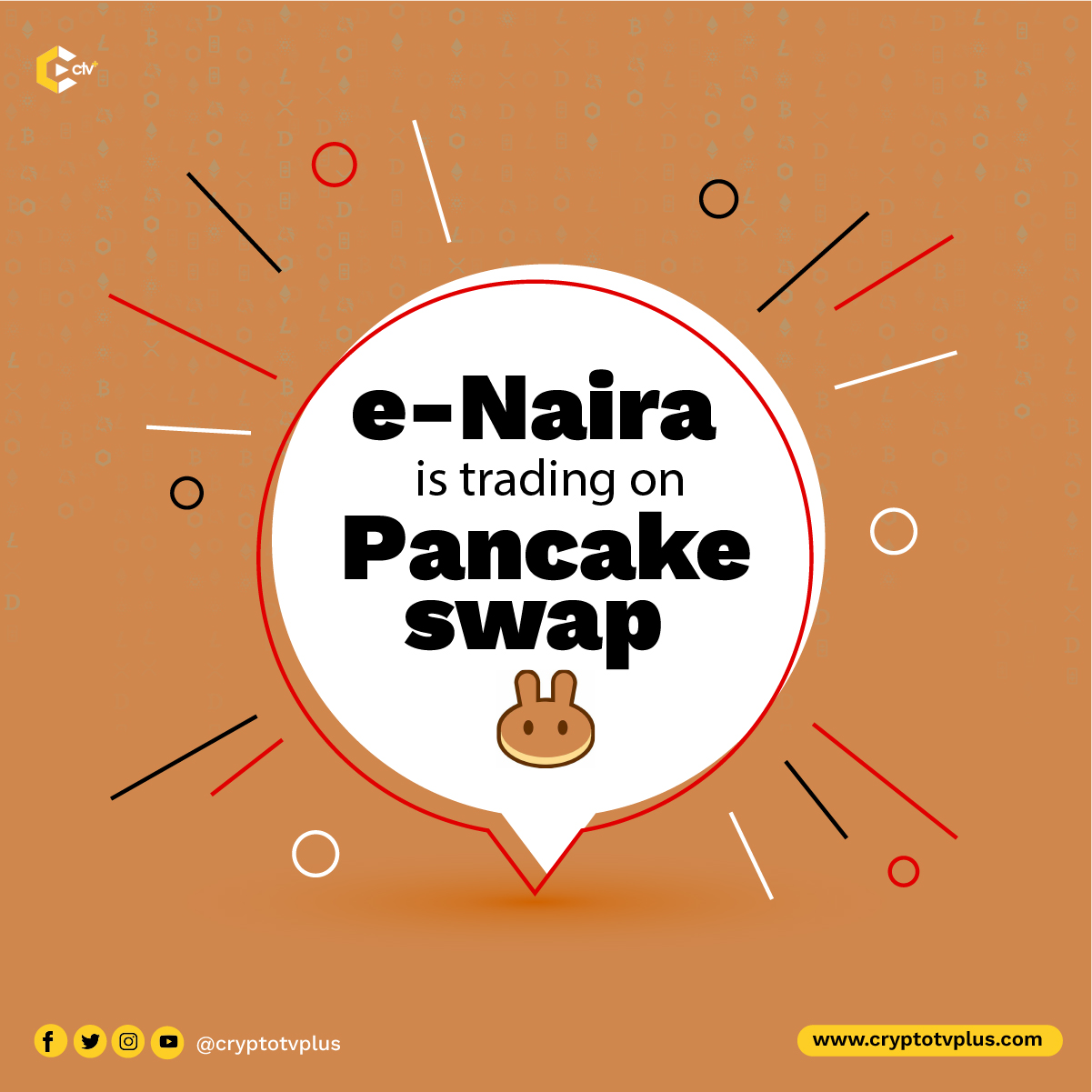 eNaira trading on pancakeswap? Is this the eNaira launched by the CBN?
In the world of blockchain and cryptocurrency, men and women have become inundated with the happenings that what people would call strange, crypto faithfuls sees as just another day in the many days in crypto.
In an interesting move, an anonymous developer has created a version of the eNaira on Binance Smart Chain (BSC), the Nigerian Central Bank Digital Currency which was launched on the 25th of October, 2021.
The eNaira was launched by President Buhari at Abuja, the nation's Capital. The eNaira was scheduled to go live on the 1st of October, but was postponed due to activities surrounding the nation's Independence Day which was also the same day the eNaira was to launch.
The Binance smart chain based eNaira was created less than a day ago and has recorded over 79 transfers and is currently held across over 26 addresses as at time of publication.
One wallet currently holds 99.99% of the total supply of the BSC eNaira.
With a decimal of 9, the BSC eNaira total supply is 1,000,000,000,000,000.
Details of the BSC eNaira can be found here. https://bscscan.com/token/0xd29009666f2b620f290e8dfab7ff64ca7834dea8?a=0xb0582fc70fd86fe74d69e41ec06cea9f937bf761
The BSC eNaira is listed on Pancakeswap. One dollar is equal to over 1.4 million eNaira.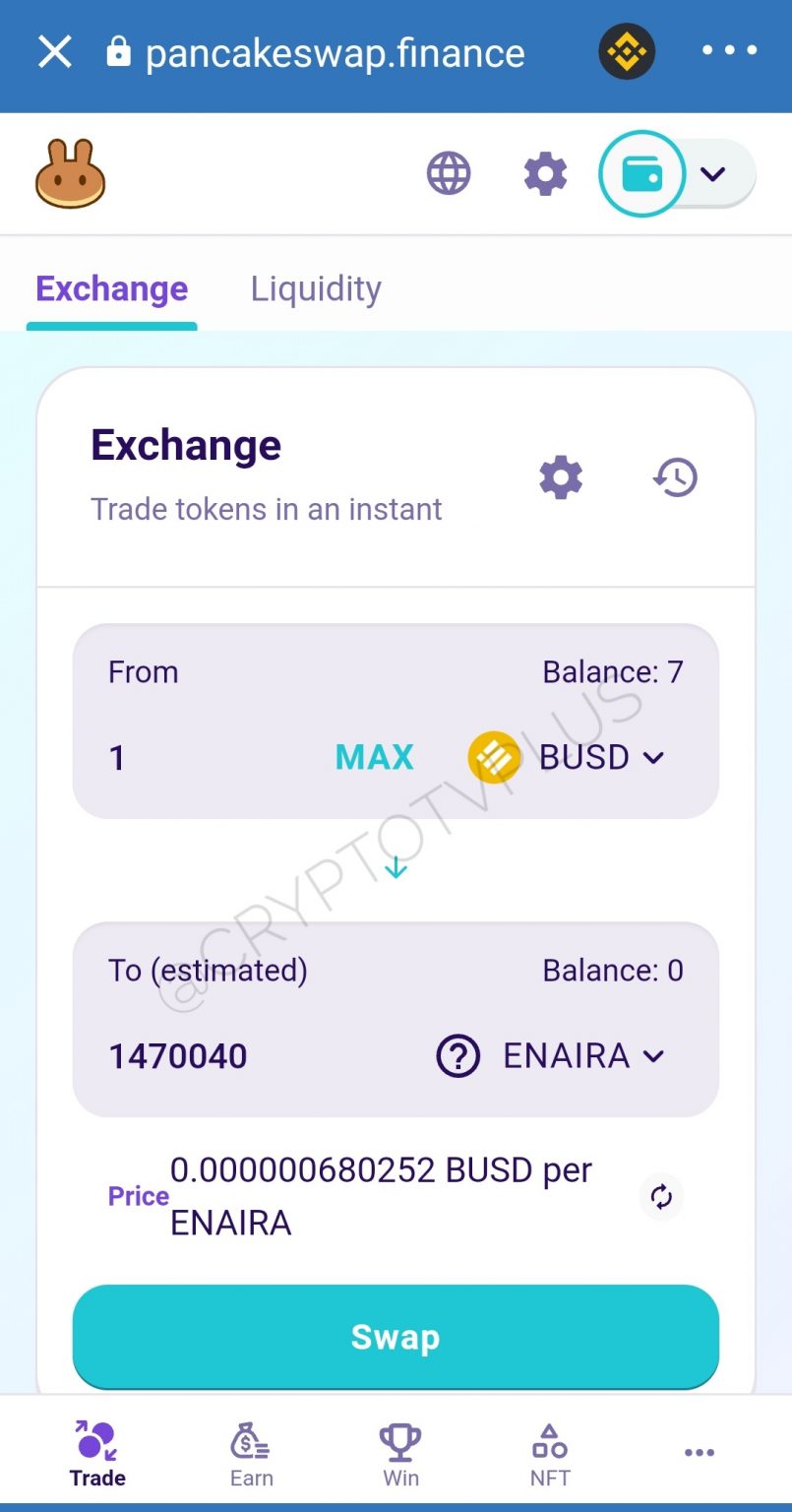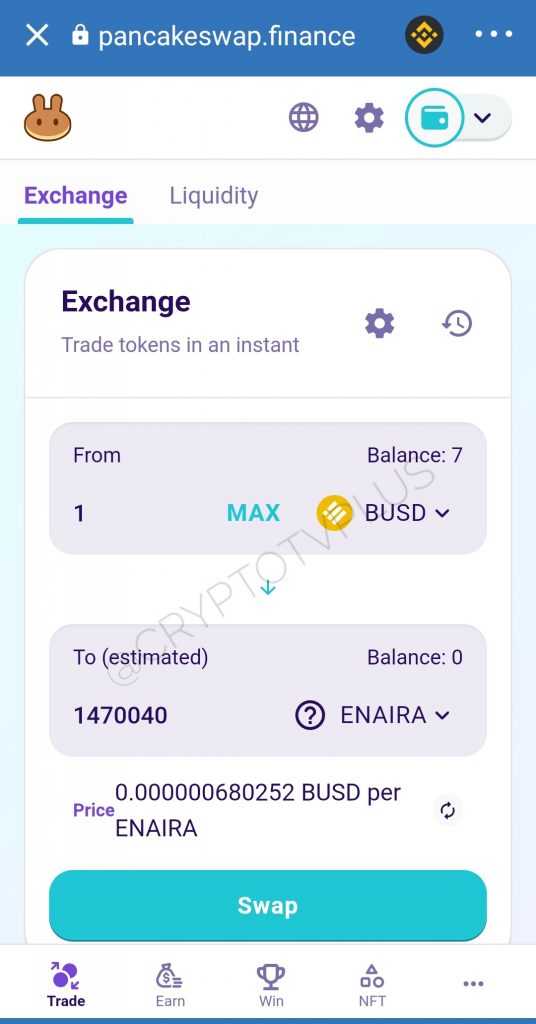 Is this the eNaira launched by the CBN? No. Read about the eNaira launched by the Nigeria Central Bank on the 25th Oct., 2021.
What do you think of this story? Share your comments below.