Binance CEO, Changpeng Zhao 'CZ' Celebrates 3M Twitter Followers as Binance Clocks 4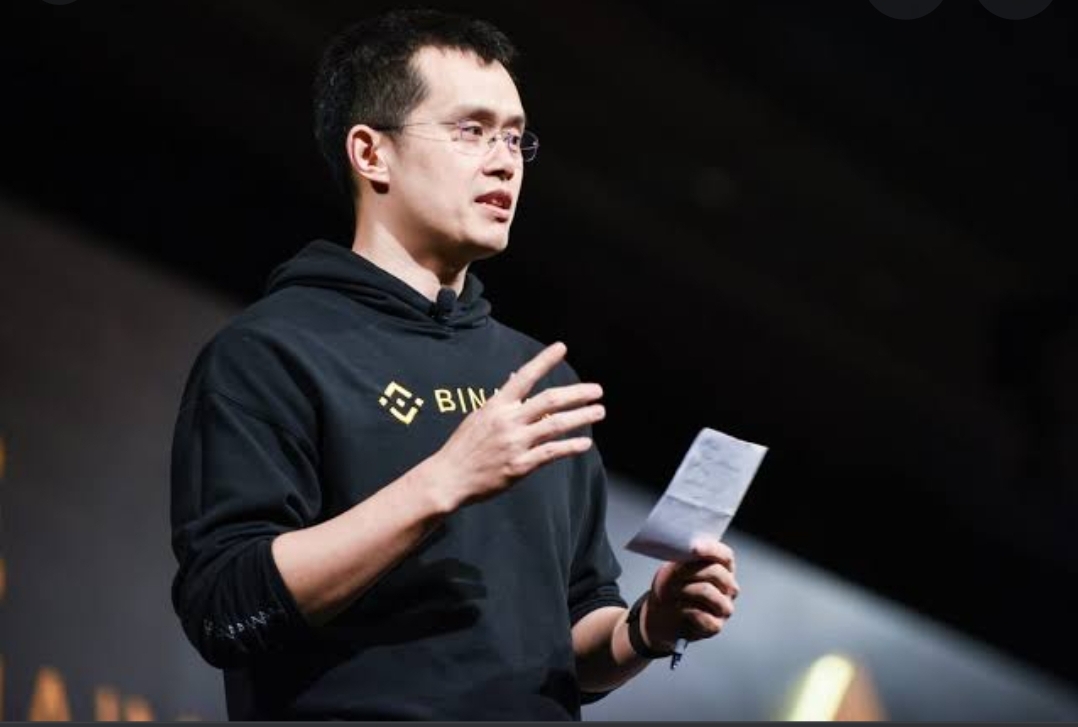 World largest cryptocurrency exchange Binance's CEO, Changpeng Zhao 'CZ' celebrates achieving 3 million followers on Twitter as his exchange clocks 4 years in operation.
CZ is a revolutionary businessman creating defining products in the crypto industry and spurring growth and development of the entire crypto ecosystem.
I would like to thank you for reading this tweets, and all the other boring tweets from me.

Thank you for following me, 3 million times.

Thank you for your support in #BNB, #BSC, #Binance and #crypto.

🙏🙏🙏 pic.twitter.com/BEZG1xjFcS

— CZ 🔶 Binance (@cz_binance) July 10, 2021
Who is CZ?
Born in China and moved to the West as a teenager, he earned a degree in Computer Science at the McGill University in Montreal. Prior to founding Binance, CZ had worked in several firms including his own. In the Tokyo Stock Exchange, he developed trading softwares, worked at Bloomberg Tradebook as a developer before moving back home to China. Over there, CZ developed a trading system for brokers at Fusion Systems.
When CZ discovered Bitcoin, he said he sold his house and bought Bitcoin.
I wish I could tell you my lame story from 2015, when the $btc price "crashed" to below $200, and I just sold my house and bought in at $600 a few months earlier… Well, I am still here.

— CZ 🔶 Binance (@cz_binance) November 20, 2018
Prior to founding Binance, CZ founded a company that provided cloudbased exchange system to exchange operators, BijieTech. The firm was able to generate over 5 million dollars in its first year of operation. He also worked as the co-founder and CTO of OkCoin cryptocurrency exchange where he launched their Futures Trading platform. At Blockchain.com, CZ worked as the Head of Technology.
CZ founded Binance in 2017 and in less than a year, Binance became the crypto exchange by trade volume. Over the years, Binance under the leadership of CZ has released various products and promoted both crypto industry and non-crypto initiatives.
With an impressive user base and large product line, CZ has created from an exchange, an ecosystem which continues to grow and provide the industry generally with tools and resources for onward growth.
Industry Influence
In 2020, CZ became the No. 1 most influential personality in the crypto industry according to a compilation by CoinTelegraph. Still in 2020, he was listed as one of the most influential personalities in the crypto industry based on CoinMarketCap List. Sensorium also listed CZ as one of the world's most influential personality in the crypto industry in 2021.
CZ's Response to Regulatory Crackdown
With huge unprecedented growth come those with various interests. For the past months, there has been regulatory crackdown on Binance, and in response to this, CZ said frameworks are required to prevent missue and bad actors and Binance hope to clarify and reiterate its commmitment to partner with regulators. According to CZ, "Clarifying and building the first set of standards is critical for the industry's continued growth, and Binance wants to be a positive contributor.
The exchange is currently celebrating its 4th Anniversary with over 2 million dollars in prizes and rewards to be won. Binance native token, BNB is currently trading at $327.