NFT Market Values On The Rise In 2021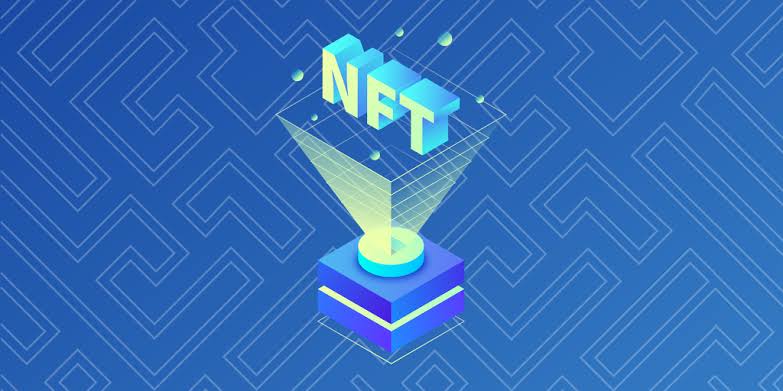 Whilst coins are rising and falling and new partnerships are formed continuously between proponents in the crypto industry and traditional finance platforms, the non-fungible token (NFT) space has also continued to thrive. After ending the year 2020 with a bang with crypto arts netting in over $8 million in revenue, sales since the beginning of 2021 have been setting new highs week after week.
According to the DApp Industry Report for February by DappRadar, NFTs outperformed their previous achievements bringing February as the best month the industry's best month yet since the year. In February alone, the top three NFT marketplaces, NBA Top Shot, OpenSea, and CryptoPunks recorded up to $342 million as combined profits from NFT sales with crypto art counting for over $90 million of this figure.
Read: DeFi Mirrors the Future of Banks
Bringing in the most dough at a time and shaking the NFT space was the singular sale of a crypto artwork, Crossroad by Beeple on Nifty Gateway for $6.6 million, 100 times its original price. Also, NBA Top Shot, a DApp brought about as a result of a cross between basketball and blockchain, recorded over $230 million in sales with a Lebron moment going for $200,000. The platform now tops the NFT marketplace chart with a current 24-hour sale volume at the time of writing of $8 million.
CryptoPunks followed closely after NBA Top Shot after it generated new record sales of up to $79 million with Open Sea trailing behind it. At the time of writing, Open Sea has surpassed CryptoPunks on the chart with a 24-hour sale volume of $3.3 million compared to CryptoPunks at $1.9 million.
Also, as Ethereum experienced user issues due to high gas fees and transaction time, most crypto projects, NFTs and DeFi related alike, moved across to the Binance Smart Chain (BSC). NFT marketplaces established on the Ethereum blockchain like Hashmasks, Euler Beats, CryptoPunks saw the rise of copycats like Bashmarks, Musical Beats, and Binance Punks on the Binance Smart Chain. However, in the list of top 10 crypto collectibles on Crypto Slam, Ethereum still hosts seven of the best-sellers with the remaining three being based on the Flow and WAX blockchains.
Music NFTs have also been thriving well. 3LAU, an electronic music artist enjoyed good returns on his music NFTs from February down to March. Just yesterday on 2nd March, the talented individual broke the singular sales record by selling $11.6 million worth of NFTs from the tokenization of his music album Ultraviolet. Other musicians tapping into the crypto space include Grimes and OGs who have also made record profits.
Read: US SEC Discloses Coinbase's Financial Statements Alongside the Company's Pre-Public Listing Processes
Some experts are however still wary of the rapid rise of NFTs this year. Charlie Lee, Litecoin creator in a detailed tweet compared NFTs to the Initial Coin Offering (ICO) boom in 2017 and Altcoins in 2013 stating amongst others that NFTs' "high prices and pumps create hype/FOMO". In spite of this, NFTs are rapidly gaining attention and industries are out to utilize them for more than just crypto art and gaming collectibles.
What are your thoughts about this? Let us know in the comment section.