Standard Chartered Bank CEO sees Widespread Cryptocurrency Adoption as "Absolutely Inevitable"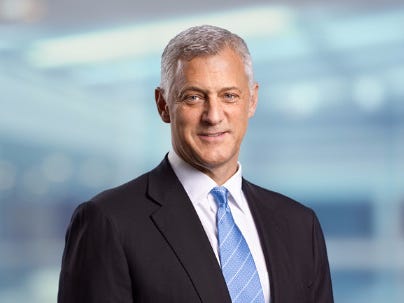 Earlier this week at Singapore's annual Fintech Festival, the chief executive officer of Standard Chartered, Bill Winters shared his views on the adoption of digital currencies. He says there's a role for both private and state-backed digital currencies.
Standard Chartered is a large British financial services company. Headquartered in London, Standard Chartered has about 1,026 branches worldwide.
Winters began his career with JP Morgan, having previously served as an advisor to the British parliament Commission on Banking Standards. He was appointed Group Chief Executive of Standard Chartered in June 2015, and CEO in April 2019.
Bill Winters sees opportunities in digital currencies
As quoted by CNBC on Monday, the Standard Chartered Bank CEO said: I think there is absolutely a role for central bank digital currencies as well as non-central bank-sponsored digital currencies.
He also cited that both private and government-backed entities would lead the rollout, adding that his bank will soon announce some news "along these lines."
Confirming his comments, Standard Chartered announced on Wednesday that it has partnered with Northern Trust to launch a crypto custody service "Zodia Custody" for institutional investors. This is being done through its innovation and ventures arm, SC Ventures.
Zodia custody is expected to launch in London and begin operations next year as soon as they complete registration with the U.K Financial Conduct Authority and meet up with other regulatory conditions.
According to the announcement, the platform will support bitcoin (BTC) and ether (ETH) upon launch, then other cryptocurrencies such as ripple (XRP), litecoin (LTC), and bitcoin cash (BCH) in the future.
Adding to the CEO's comments at the Fintech Festival, Winters explained that he sees the biggest opportunity in digital currencies in "new, niche segments that don't replicate existing fiat currencies." In his words: "the really interesting development for me is to have currencies that don't match a currency in and of itself, but are intended to capture either a superset of a subset."
As an example, he mentioned that digital currencies could be created for specific projects such as "trading in the voluntary carbon market, and users can be confident that the financing behind them is "verified, standardized, [and] monitored." "Those sorts of applications for a digital currency, and creating a digital currency ecosystem, is something that can't be replicated by a fiat currency, or, most likely, by a central bank digital currency any time soon … I think there is a whole new world that's opening up for us."
Do you agree with the thoughts of Standard Chartered's CEO? We would love to know your thoughts in the comments.