Cred, Crypto Lender, Files for Insolvency Shield After Losing Investments in a Swindle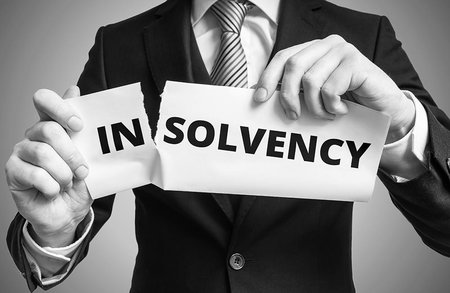 Saturday, 7th of November 2020, came with the news of a crypto lender filing for insolvency shield in Delaware after having its crypto base swindled by a scammer. Cred filed for protection under Delaware's Chapter 11 Bankruptcy Protection. The company quoted its assets and liabilities to be between USD50 million – USD100 million and USD100 million- USD500 million respectively.
It appears Cred is considering a major company restructuring along the lines of a merger and acquisition. In a recent press release via email, the crypto lender revealed that a particular Grant Lyon had been recommended to the Board of Directors as capable of supervising the scheme of company restructuring. The company also engaged the services of MACCO Restructuring Group to give financial advisory services as regards the projected restructuring plan and to evaluate the merger and acquisition.
Cred related how it had been advised by a lawyer to stall the influx and discharge of funds regarding its CredEarn project for the time being as the Crypto lender released a mysterious letter in October 2020 suggesting that it was going through major "irregularities in the handling of specific corporate funds by a perpetrator of fraudulent activity."
In the wake of this brouhaha, Uphold, an exchange declared to its customers that it had "decided to discontinue its relationship with Cred."
Upon customers' livid reactions to this move citing a "breach of contract, fraud, and related claims", Uphold revealed via a Sunday tweet on the 8th of November 2020 that it had plans of "pursuing legal reparations" to restore its customers back to their status quo ante.
It appears that this present state of things is the order of the day for many other Crypto lending firms since the downturn of events for Bitcoin in March 2020. The world awaits a formal statement from Cred's CEO Dan Schatt.