Tech Firm Set to Adopt JMorgan's 'JPM Coin' This Week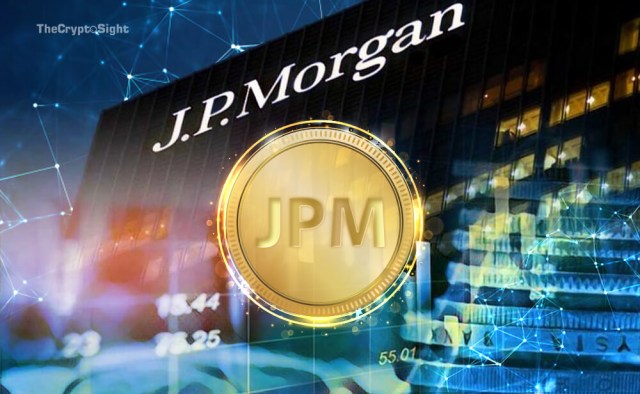 The Crypto investment sector is about to experience a new wave as Investment banking giant JPMorgan is about to see its cryptocurrency dubbed "JPM Coin" being used in a major tech transaction.
According to Takis Georgakopoulos, JPM Coin is set to be used for worldwide payments by a top tech firm even from this week.
The investment bank has been following and researching blockchain technology and upon discerning the commercial viability of the nascent tech, it has created a blockchain business unit, Onyx, with about a 100 employees.
Georgakopoulos stated:
We are launching Onyx because we believe we are shifting to a period of commercialization of those technologies, moving from research and development to something that can become a real business."
This has since been verified via Twitter by Christine Moy, the blockchain lead at JPM. Christine Moy is a blockchain guru who has invested a huge chunk of her life at JP Morgan and is now seeing the commercialization of Blockchain technology in the bank.
Georgakopoulos continued that the bank is concentrating on the "wholesale payments business" thereby forestalling inefficiencies which would in turn cut back hundreds of millions of dollars a year from going down the drains.
The bank initially launched trials of the JPM Coin, a dollar backed coin in February 2019. It was curated to hasten institution to institution transactions. The JPM Coin was built on Quorum, a private genre of the Ethereum blockchain which was developed by the bank but has since been acquired by a development firm -ConsenSys in August.
JPM is also revamping its blockchain run "Interbank Information Network" dubbed "Liink" . This network is used to verify payments before they run through. In the most foreseeable future, the bank is also looking at leveraging on blockchain to dispatch digital paper checks thereby cutting back 75% of the overall cost presently used.