BTC Volatility Rates Continue to Tank Amid BitMEX Fraud Charges and POTUS Contracting COVID-19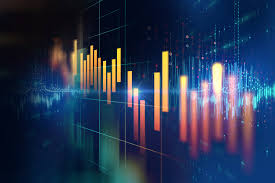 It appears all is not really well with the current bitcoin's volatility rate. The popular digital gold has tanked to a 23 month low. Last Sunday is the first time since November 2018 that bitcoin's volatility rate will drop to 0.028. The reason is not really far fetched as it appears that the Bitcoin market was taunted by upsetting news all week.
BTC Rates Tank Amid BitMEX Fraud Allegations
Ever since the founders of BitMEX were slammed with lawsuits by the U.S. Commodities and Futures Trading Commission and Department of Justice; also with the news of the POTUS, Donald Trump, contracting the dreaded Corona Virus, Bitcoin (BTC) has been spiralling down.
Nevertheless, these news seems to have only accounted for merely less than 5% fall of the digital gold. Although the two news are contributing to the continuation of a term of unusual calm which is atypical of a usually volatile and evaporative market.
Coinmetrics revealed that in the last 30 days, the bitcoin volatility has tanked by 43%.
Crypto Merchants Are Making Bearish Moves
Several traders have been making rather bearish moves in recent days, this is illustrated in the perpetual futures funding rates as seen in popular derivative exchanges like Huobi, OKEx, and BitMEX.
Skew also disclosed that this last Friday, funding rates on the above named trading platforms turned unsurprisingly negative. This was expected as traders are progressively accepting more short positions.
Sunday brought its holy goodness, washing away the loss of last week, with some buyers making moves to scale the value of the digital gold. This move pushed BTC by 2.5% above $10,640 from last week's low of $10,375.