SEC Nigeria Releases Statement on Cryptocurrency, Defines "Crypto Assets" as Securities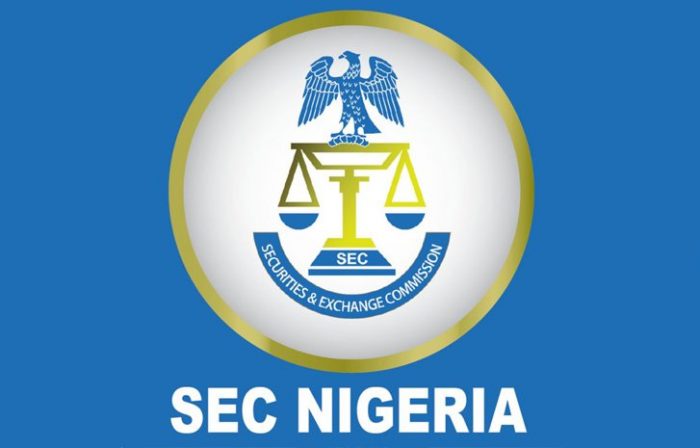 Virtual Crypto Assets are Securities, unless proven otherwise
Issuers or sponsors are expected to satisfy the burden of proving that the virtual assets do not constitute securities by making an initial assessment filing.
Crypto Assets are does not have legal tender status in any jurisdiction
SEC to regulate crypto-coin or crypto-token investments when the character of the investment qualifies as securities transaction
Crypto based crowd funding to be under the purview of the Securities and Exchange Commission.
The Securities and Exchange Commission of Nigeria has released a statement on cryptocurrencies which gives a definition to crypto assets and regulations.
The statement was dated 11th September, 2020 and it seeks to give a direction and the Regulator's position on Cryptocurrency. According to the statement, the SEC defined Crypto Assets as "a digital representation of value that can be digitally traded and function as (1) a medium of exchange; and /or (2) a unit of account; and/or (3) a store of value, but does not have a legal tender status in any jurisdiction."
Section 13th of the Investment and Securities Act, 2007 authorized the Commission to legally be the apex regulator of the Nigerian Capital Market and to regulate investment and securities business in the country. The SEC with these powers has adopted what it called a three-pronged objective to regulate innovations in the local cryptocurrency industry. These objectives are safety, market deepening and provision of solutions to problems.
The SEC believes this will guide its strategy, regulations and interactions with innovators that are seeking legitimacy and relevance. The regulator said it will regulate crypto-coin or crypto-token investments when the character of the investment qualifies as securities transaction.
Registration of Crypto Assets – Security or not a Security?
According to the statement from SEC, the position of the commission is that virtual crypto assets are securities, unless proven otherwise and that the burden of proof is on the issuer/sponsor. To this end, issuers/sponsors are expected to make an initial assessment filing in order to prove their crypto assets are not securities. However, when the Commission is satisfied an offering is a security, issuers or sponsors of such offerings are expected to register the crypto asset with the Commission.
The regulator went further saying
And all existing digital assets offerings prior to the implementation of the Regulatory Guidelines will have three months to submit their initial assessment filing or documents for registration.
This places all crypto based crowdfunding under the scrutiny of the apex securities regulator.
Who the Nigerian Securities and Exchange Commission will regulate?
The regulator aims to capture under its regulatory might everyone dealing on cryptocurrency in the country both individuals and corporate entities. This include any person whose activities involved any aspect of virtual currencies and blockchain-related businesses. The SEC said
From the scope contained in the statement by the regulator, it seeks to bring under its umbrella everyone involved in digital assets transactions include foreign organizations
The SEC furthermore said of foreign issuers/sponsors that a recognition status will be accorded where the issuer/sponsor is from a member country of the International Organization of Securities Commissionn (IOSCO)
SEC Classifies/Categorizes Virtual Assets
The Apex commission of the capital market in Nigeria categorized virtual digital assets into three categories. Crypto Assets which are non-fiat virtual currency, utility tokens or non-security tokens and security tokens and derivatives and collective investment funds of crypto assets, security tokens and utility tokens.
These various categories of virtual assets behave differently. According to the SEC, Crypto Assets being the first category will be treated as commodities if they are traded on Recognized Investment Exchange and/or issued as investment. It is subject to Part E of the SEC Rules and Regulations and any other relevant sections and subsequent Rules which will be enacted in future.
The second category Utility Token or Non-Security token are cryptocurrencies which are simply used to provide users with a product and/or service. Thirdly are Security Tokens which are virtual tokens that have the characteristics of a security. This type of tokens represents values similar to equities and bonds etc. And lastly, derivatives and collective investment funds of crypto assets, security tokens and utility tokens.