Ripple Slams Youtube With An Action For Not Stopping Videos Promoting Crypto Scams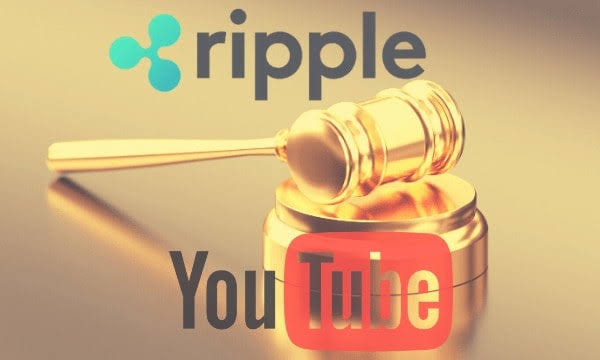 Ripple has slammed Youtube with a lawsuit negating the latter's assertion of being unaware of the XRP "giveaway" swindles. They maintain that it is "willful" blindness on the part of Youtube after being notified of this development times without number.
They slammed Youtube with an action in April, alleging that the Video streaming tube is liable for the many videos that used Ripple's trademark, logo and passed off Ripple's CEO , Brad Garlinghouse's likeness so as to advance scams that drained unknowing victims of their XRP. These scammers promised the victims of huge profits and larger amounts if they sent their XRP.
Youtube replied with an action to dismiss the suit based on grounds that they did not know of the scams and being an online forum, they should not be held answerable for third-party actions.
The DLT-based payments enterprise, Ripple, maintained that there was no way that Youtube was not aware of the scams, definitely not after 350 notifications and recurrent alerts to them. Accroding to Ripple, Youtube wilfully did nothing about the situation or at best, were willfully negligent in their ignoring the alerts.
Looking at the fact that the fraudulent videos that propelled the scam were uploaded each day on Youtube with tens of thousands of views in a matter of hours, there was no way Youtube had no knowledge of the budding scam. This scam that swept XRP, worth hundreds of thousands of dollars from victims, heavily tainted the estimation of Ripple to the general public. By these strings of videos, their reputation had gone to flames.
Ripple also added that Youtube profited from the scam videos and even went ahead to give the coveted verified mark to one of the giveaway platforms. Ripple happens to be one of the many companies who have faulted Youtube for not making sure to stop scams. Steve Wozniak, the Apple founder is one of many people who have slammed Youtube with an action for a similar reason.