Binance Launches LaunchPool to Enable Crypto Assets 'Yield Farming'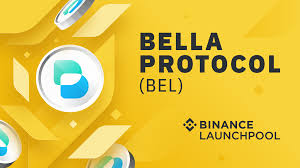 With the newly introduced "Launchpool" by giant trade platform, Binance, users can now engage in yield-farming and make revenue by putting forth tokens.
The renowned Crypto exchange announced on the 6th of September that users who cop Launchpool can make profits with interests by staking Binance's BUSD, ARPA and BNB tokens.
BELL is the First Protocol on the Launchpool
Stakeholders have since been exploring the latest product with the first brand to be introduced on the product being Bella Protocol (BELL). BELL is an accumulated user interface for current DeFi protocols. It was invented to enable a more user friendly interface for extant DeFi Protocols, and this way users can easily make yield. BELLA was awarded a 4 Million USD grant in a seed funding allowance granted by Arrington XRP Capital. Come 9th of September, users will be able to use staked liquidity across 3 distinct pools to earn yield by staking their BEL crypto for 30 days.
To this end, Binance has projected that it will quote BEL on its exchange and allow trading pairs for BEL/BTC, BEL/BNB, BEL/BUSD and BEL/USDT (tether).
DeFi Tease- Binance uses DeFi Style 
This release comes just after Binance launched a new smart contract-enabled blockchain and allowed staking for its native BNB. Not to forget that Binance also teased the new DeFi wave by enabling crypto buying and selling across an automated market maker exchange. Staking works very much like traditional equities in the sense that it has to do with investing funds as securities in a protocol so as to scale the project. This in turn gives stakeholders voting rights on governance matters. Again, users are able to make profits in these DeFi projects by obtaining interests which can be as high as 10%. Regarding this particular Launchpool, users are given 1% for BEL profits, 90% for BNB and 9% for BUSD.