Why Blockchain Education is Important, most especially in Africa.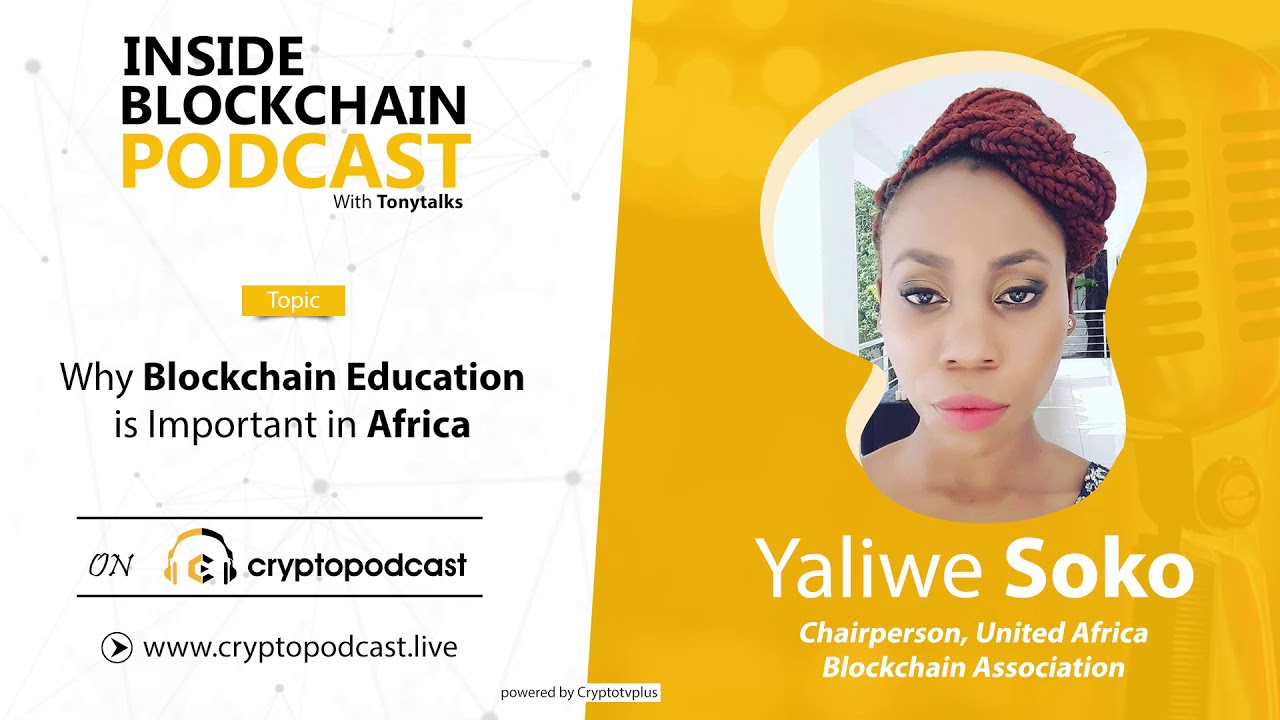 We've got a bucket full of problems that need solving in #Africa and technology, beyond doubt has proven to be a key tool in driving the different solutions needed.
These problems potentially can also be solved with a few key principles that are inherent in the Blockchain technology, such as decentralization & transparency. From elections, to international remittance, as well as energy services and alternatives to banking, just to mention a few.
The need for #Blockchain #Education most especially in Africa shouldn't be overemphasized. On this episode of Inside Blockchain Podcast, we sat down with Yaliwe Soko, who is the current Chairperson of United Africa Blockchain Association and based in Zambia, to discuss more on Why Blockchain education is important, most especially in Africa.
Disclaimer: All opinions shared by our guests on this podcast are exclusively their own opinions. They do not suggest Investments recommendations of their companies neither should you take this information as an investment advice as you are solely responsible for your own Investments.
Visit our website – www.cryptotvplus.com for news update, trends, sources and materials. Listen to our Podcast Series at:
– https://cryptopodcast.live
– https://soundcloud.com/user-435864312
– Radio Shows: https://cryptopodcast.live/live-radio/
Follow us on:
Facebook: https://facebook.com/cryptotvplus
Twitter: https://twitter.com/cryptotvplus
Instagram: https://instagram.com/cryptotvplus
Donate ETH: 0x3eac8b6e98599c0eee5d4037c66aeff504ffd518
BTC: 1BdDUtLBddyeqBGY2YkwqpP2cXSMUoNXX3
BCH: qqpv7xrgq8qz0sulafnvkavs6lls65vcsuk7g77dqx
#blockchaintechnology