INTERVIEW SECTION: AMA SERIES WITH STANLEY ABOR, CEO OF NIRX.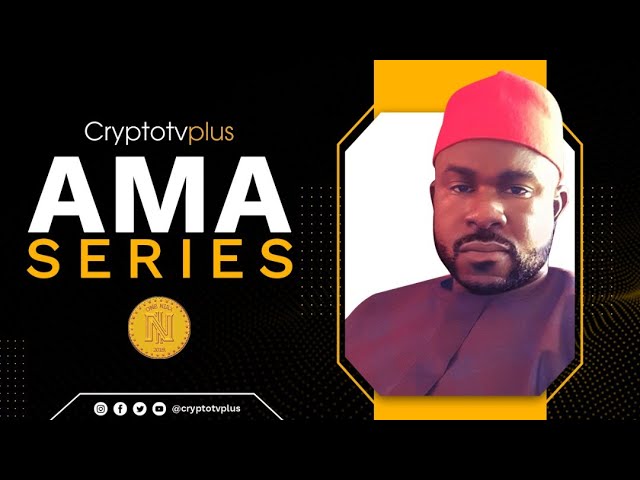 This is an Ask Me Anything series with the CEO of NairaX.
NIRX BLOCK PAYMENT SYSTEMS Nigeria Limited ("NIRX" or "NairaX") is a limited company formally incorporated in 2017 under RC-2903759. NairaX is wholly owned by NIRX Block Payment Systems, with backing and limited support from financial bodies in Nigeria. An appreciable quantity of NIRX assets is managed and housed in the company's reserves to serve as a digitally backed version of the Nigerian Naira (NGN). NIRX will be initially deployed as the primary currency for completing transactions on our personalized eCommerce platform & subsequently on other popular platforms. This way we provide utility for the NairaX asset "NIRX" and organically push for its full relevance in global FinTech.
NairaX team members had the vision to overtake the traditional global inflationary model by creating a real use case for cryptocurrency and enable billions of individuals around the world to buy or sell products with cryptocurrency. Companies that want to accept cryptocurrency as a form of payment need an easy, secure, and reliable system to conduct transactions. This is where NairaX comes into viable use.
Through NairaX, a great opportunity for small scale manufacturers, self-employed entrepreneurs, and family businesses will be realized through smart bookkeeping, regular sales analysis, advertisement, and promotions.
Currently, our only branch is in Lagos, Nigeria. NIRX Block Payments is planned to spread out to most African countries and subsequently the Globe.
Our team is populated with professional business strategists who are unified in one solidified vision: Meeting targets set by Nairax and making it successful for the benefit of investors and NIRX holders.
Kindly like our video, subscribe to our channel for the latest #Blockchainnews and #cryptoNews from the #African perspective.
Follow us on:
Facebook: https://facebook.com/cryptotvplus
Twitter: https://twitter.com/cryptotvplus
Instagram: https://instagram.com/cryptotvplus
Donate ETH: 0x3eac8b6e98599c0eee5d4037c66aeff504ffd518 BTC: 1BdDUtLBddyeqBGY2YkwqpP2cXSMUoNXX3 BCH: qqpv7xrgq8qz0sulafnvkavs6lls65vcsuk7g77dqx
Disclaimer: Statements on this site do not represent the views or policies of anyone other than ourselves. The information on this site is provided for discussion purposes only, and are not investing recommendations. Under no circumstances does this information represent a recommendation to buy or sell securities..