ETH Lagos postpones planned hackathon as WHO declares COVID-19 as a pandemic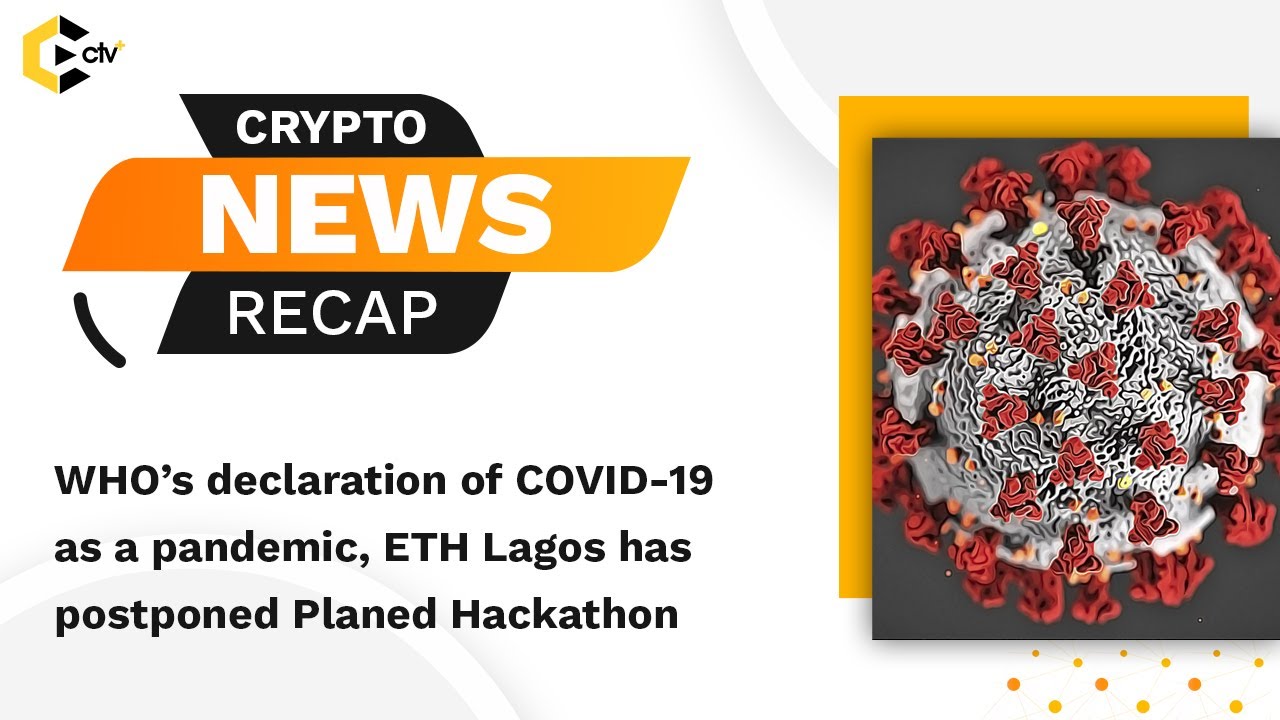 ETH Lagos postpones the planned hackathon as WHO declares COVID-19 as a pandemic.
#In light of the WHO's declaration of COVID-19 as a pandemic, ETH Lagos has postponed its planned hackathon.
#Coinbase Card, the Visa debit card that allows users to spend cryptocurrency directly from their Coinbase accounts, can now be linked with Google Pay.
#Bitcoin rally left stocks in the dust as prices surged this week, climbing roughly 20% as the major stock indices experienced substantially weaker gains
#, In order to promote digital transactions and payments and reduce the spread of the coronavirus, the Central Bank of Ghana (BoG), has said all mobile money transfers of GH₵100 ($18) and below will attract no charges from service providers for the next three months in the country
#Decentralized storage provider Storj Labs has come out to say its blockchain-based cloud service is now available for businesses and individuals to securely store files and documents
#Magistrate Judge Bruce Reinhart of the federal court of the Southern District of Florida criticized the fees claimed by the attorneys representing Ira Kleiman –
Kindly like our video, subscribe to our channel for the latest #Blockchainnews and #cryptoNews from the #African perspective.
Follow us on:
Facebook: https://facebook.com/cryptotvplus
Twitter: https://twitter.com/cryptotvplus
Instagram: https://instagram.com/cryptotvplus
Donate ETH: 0x3eac8b6e98599c0eee5d4037c66aeff504ffd518 BTC: 1BdDUtLBddyeqBGY2YkwqpP2cXSMUoNXX3 BCH: qqpv7xrgq8qz0sulafnvkavs6lls65vcsuk7g77dqx
Disclaimer: Statements on this site do not represent the views or policies of anyone other than ourselves. The information on this site is provided for discussion purposes only, and are not investing recommendations. Under no circumstances does this information represent a recommendation to buy or sell securities.