#BUIDLAFRICA Celebrates Outstanding Africans in blockchain Space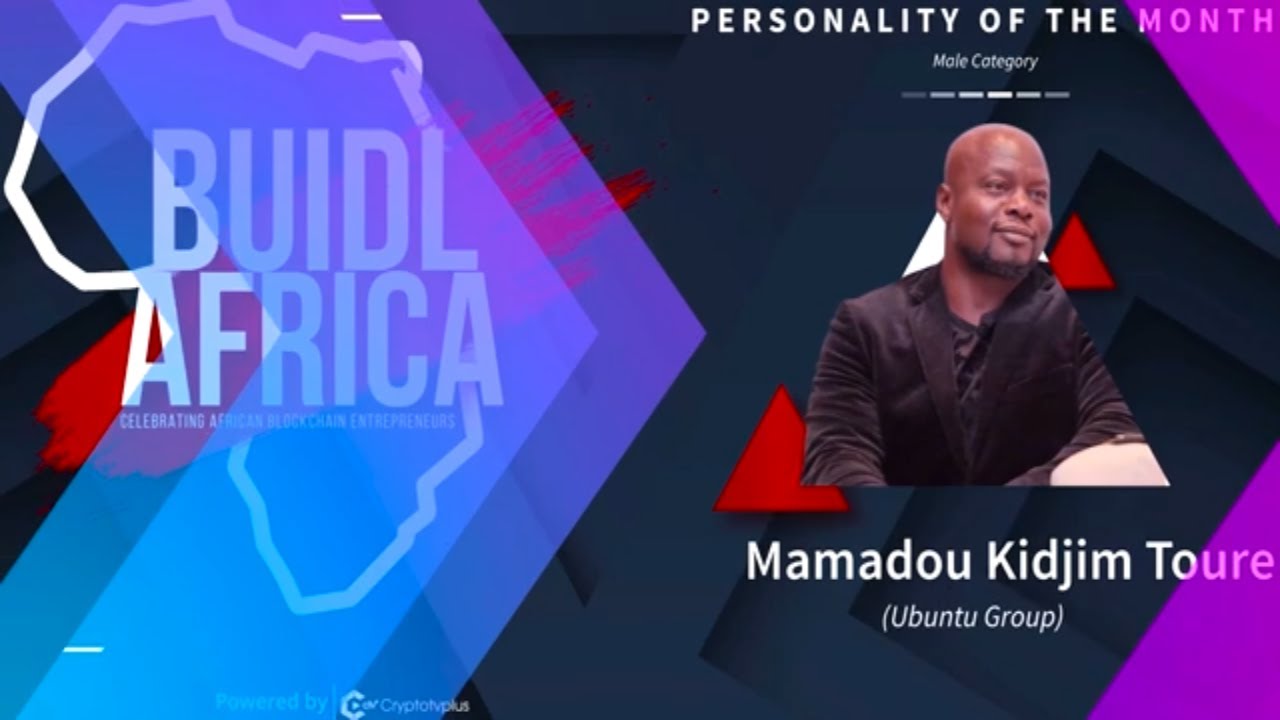 #BUIDLAFRICA celebrates the developments, achievements, and efforts of Africans in #blockchain space as they work, contributing to making solutions that make life easier and better.
In honoring the outstanding works of Africans, #BUIDL AFRICA is proud to present for the month of February, some outstanding Africans doing great things on the continent.
1. Personality of the Month
Mamadou Kwidjim Toure
Mamadou is one of the most influential people in Africa. He is the founder of the Africa 2.0 Foundation which was the pioneer in designing, influencing and driving a vision for Africa through Advocacy and concrete scalable Impact Initiatives.
Roselyne Wanjiru
Roselyne is an economist, youth mentor and blockchain strategy consultant. She is the Chief Marketing Officer at Kesholabs Blockchain Centre, a Startup Studio in Kenya, Africa.
2. Community Manager of Month
Stephen Sunday from Aeternity.
Stephen Sunday, A blockchain and Cryptocurrency enthusiast with so much passion for grassroot adoption of the technology. He is the CEO of KusuConsult a blockchain consulting firm and also, he together with his team pioneered the development of a blockchain DApp (Univote) which was used in University of Jos to conduct the first public election on blockchain in Africa.
3. Blockchain Article of the Month –
"WAKE UP CALL ON AFRICANS IN THE BLOCKCHAIN SPACE"
Author: Eric Ohene-Agyekum Annan, Cofounder/CEO at KuBitX Limited
Entrepreneur/Blockchain Advocate Cofounder KuBitX-Pan African Blockchain Solutions Company. Founded Digitalkudi.com cryptocurrency trading platform in Nigeria and Ghana.
4. Blog of the Month – BitcoinAfrica.io
Bitcoin Africa is a leading African information and news portal publishing contents with the aim of promoting bitcoin and its underlying technology in Africa. It also offers events & conference listing services across Africa.
5. Brand of the Month- Buycoins (buycoins.africa)
BuyCoins is a service that enables users to trade cryptocurrency instantly with great ease. Currently based in Lagos, Nigeria and available in both iOS and Android devices, BuyCoins allows users to buy/sell cryptocurrency directly via the app easily.
6. Product of the Month – First Kudi (FirstKudi.com)
First Kudi was founded with the sole purpose of bringing the revolutionary technologies of blockchain and digital currencies to individuals on the african continent.
Kindly like our video, subscribe to our channel for the latest #Blockchainnews and #cryptoNews from the #African perspective.
Follow us on:
Facebook: https://facebook.com/cryptotvplus
Twitter: https://twitter.com/cryptotvplus
Instagram: https://instagram.com/cryptotvplus
Donate ETH: 0x3eac8b6e98599c0eee5d4037c66aeff504ffd518
BTC: 1BdDUtLBddyeqBGY2YkwqpP2cXSMUoNXX3
BCH: qqpv7xrgq8qz0sulafnvkavs6lls65vcsuk7g77dqx
Disclaimer: Statements on this site do not represent the views or policies of anyone other than ourselves. The information on this site is provided for discussion purposes only, and are not investing recommendations. Under no circumstances does this information represent a recommendation to buy or sell securities.