MyCryptoStory: My Hullabaloo into Blockchain; Pains and Gains.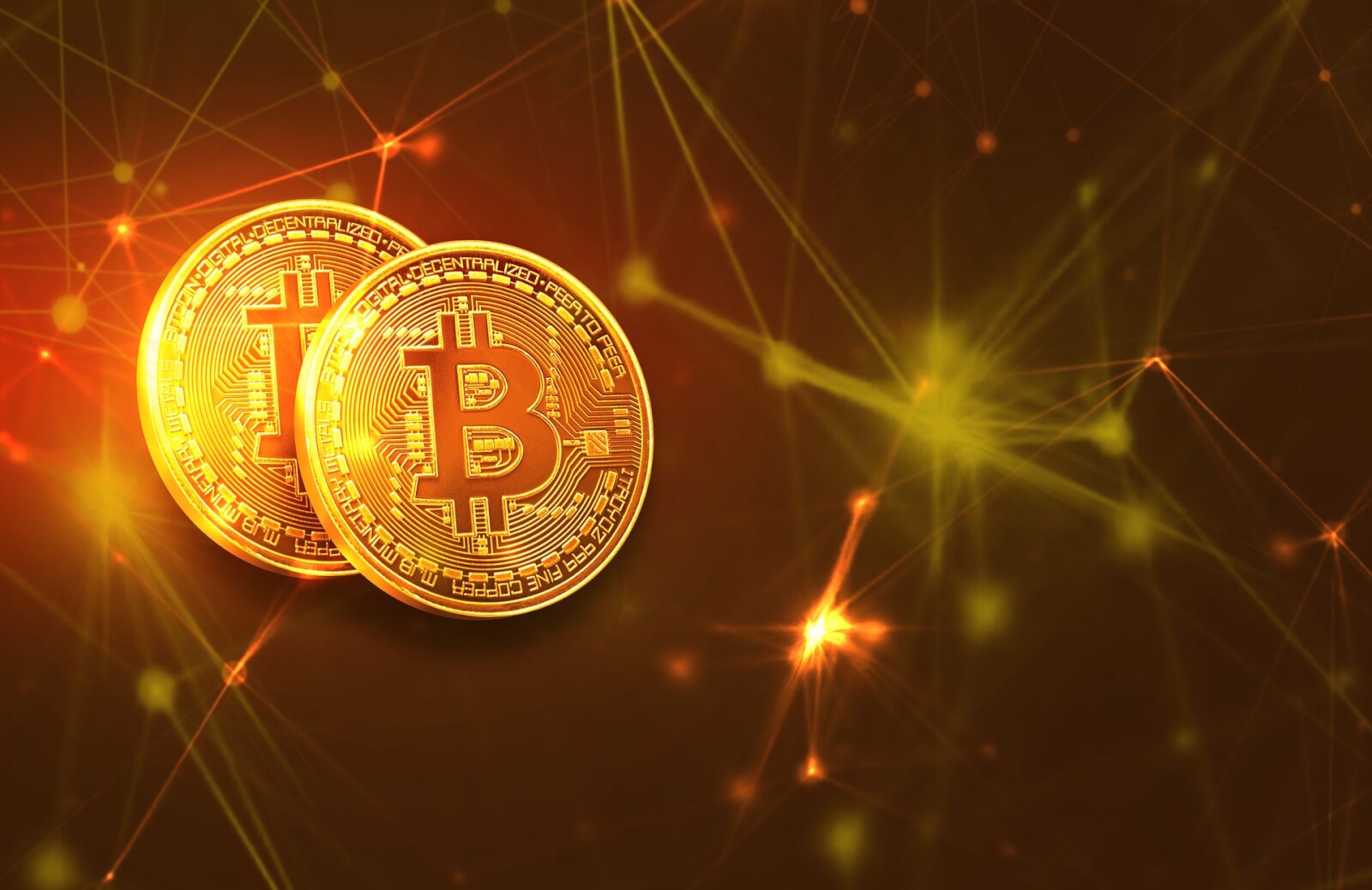 I finally concluded on putting down this piece after much positive feedback on my social media from people who want to read about my little experience in the space.
This piece is for those that want to learn as there are others with ill-intentions that'd want to make a mockery as well. This article covers my hullabaloo in the blockchain space from the Genesis to my trading, and Startups experience. So here goes;
My Mom

It all started with my Mother in mid-2015 telling me about an HYIP investment which at first I was not interested until she made mention of Bitcoin. My interest peaked because I have heard about Bitcoin and hearing it from someone that is not tech-savvy as I am caught my interest after she gave a surface explanation of what it is about and the HYIP cryptocurrency investment.
I invested a little of my money but was #rekt as the HYIP cryptocurrency coin crashed after going up to $2000 per coin even higher than Bitcoin at that time.
Even after losing a negligible sum of capital, I got more interested in the technology driving the system after doing a little research about the Bitcoin, Blockchain, and Cryptocurrency. I later lost interest because my teams need to get paid and I had other managerial responsibilities to cater to regarding the business. 
The Stellar Lumen Train
In early 2016, some couple of Nigerian tech guys were able to ginger the Stellar Foundation ream to come down to ccHub at Yaba, Lagos for a Meetup with Nigerian developers and startups in the fintech space.
It was an interesting meet as the team had a practical code session of the Stellar Lumen network, nodes, and plans of engaging the Nigerian Financial Authorities and Fintech about using Stellar for Cross-border payment settlement.
We were also given 1000 free Stellar Lumen tokens. If only I knew the price of one Stellar would get to $1, I would have kept the wallet private key.

SuperDAO happened
After the Stellar encounter, I started reading but my distraction knows no bound as my Tech partnership Startup of 10years was not too flexible to take on the opportunity.
While I was still looking for my Havana in the blockchain world, Oladapo Ajayi decided to come back home from the States with SuperDAO he founded; a decentralized autonomous organization that creates game dApps, to get local talents involved in the Blockchain Smart Contract space with the help of Yemi Olulana and Anthony Adibas who happen to be the two first Smart Contract developers I know of in Nigeria. 
The first code meet-up organized, I dozed off because my brain just could not assimilate everything being said by the duo of Yemi and Anthony at ideaHub. Well, I left that meeting with 8ether for attending which I told them to give me fiat(NAIRA) instead of Ether. "Local man" was hungry.
The second training organized in 2017 gave me more perspective as I was already deeply involved with happenings in the Bitcoin and Blockchain world and this was where I met Chimezie Chuta physically after we had an online acquaintance in a Blockchain Meetup forum and we sponsored the first Blockchain Conference at Civic Centre, Lagos.
I decided to pitch my tent with SuperDAO as a Project/Team Manager at the end of a one-month free smart contract learning program being facilitated by Oladapo, Yemi and Anthony. Erm! $500 in eth was part of the reward for finishing the course too. We motivated!
The Bull Finally Ran
My first bull run experience was in 2017 where I made a couple of dollar bucks trading cryptocurrencies, monthly emoluments, and airdrops. Everywhere was green.
After being baptized with the knowledge of what money is and how it relates to government control, decentralized economy, and the promise of Bitcoin, going back to fiat will look like a betrayal to the gospel of decentralization.
Read also:
The Bitcoin and blockchain awareness was high, shit flying up and down with coins, bitcoin maximalist nuking other projects, ethereum solidity shitting out bugs, n00bs firing on all cylinder on subjects they know nothing about. Speculative trading with pump and dump happening without reckless abandon.
Hackers got interested, Governments refocused their magnifying glasses, ICOs(Initial Coin Offering) happening, Media houses create FUD(Fear, Uncertainty, Doubt), money flowed cause of FOMO(Fear Of Missing Out), blockchain conferences were happening and Bitcoin ran from $900 to $20,000 as Bitcoin and other successful protocols were getting hard-forked to create similar projects with a little mix. 
At this point, I was on sky-high. Walking and eating in the cloud in a coded manner with some of my colleagues as we work on delivering our project to the space.

Green on Knowledge, Red on Accounts
My efforts in leading marketing and communication activities on a global scale with a globally diverse team and blockchain project management of decentralized applications using smart contracts gave me a whole lot of insight on the development stack and process.
The knowledge gathered within the two years of active involvement was immeasurable as I walked away from some job offers even when we ran out of funds for the projects I am involved in to continue.
I was just too passionate about the space and our projects which I still am. 'Two seconds everything don burst' as the storm came after the bears burst the bubble of speculative traders. If I had known how long the bear will last, I would have hedged my funds and slow-pedal on my investments and crypto-trading but the spirit of "Hang on a bit, it will soon go back up" wouldn't let me think right.
Right before my eyes, my crypto account kept depreciating, Crypto Startups kept liquidating, and our operational funds got limited but I kept on working months in and out without pay for 2year and some months with some side hustle in the space, thanks to Gitcoin.
My account was already in red, already closed and laid off team members in my tech firm cause it was hardly breaking-even anymore and I was feeding on my savings until it couldn't take it anymore and died finally.

The Projects
Within the same period, I started VesselTrust with Adeleke Taiwo. A marketplace for verified oil and gas traders on a global scale using blockchain technologies.
Also, SuperDAO finally launched the first of its kind in the blockchain space, kittiefight; a Cryptokitties NFT 3D cat fighting game where the moves are controlled by bets of each supporting group with a jackpot at the end of the game.
These two projects took the whole of me both in finance and man-hour but I never looked at the efforts being invested even when I was not getting paid until my LandLady came for her annual rent. 

Becoming a Blockchain Solutions Architect
I would say the knowledge and experience gathered within this period especially testing various private and public blockchains led me on to becoming a Blockchain Solutions Architect, coupled with the knowledge of running a tech startup as Tech team lead/CTO for over 10years helped shaped my mind to think how such technology can help businesses become more efficient and profitable instead of being a Bitcoin maximalist but my affinity for truly decentralized platforms and other Distributed Ledger Technology.
Currently, I have led training programs on Smart Contract development, given talks, written articles, and leading a blockchain architecture and tokenization team for a leading financial institution in Nigeria.

Take-Home
The space is still young for you not to get involved in. New solutions keep creeping up, strategies to make the blockchain space better and push adoption of cryptocurrencies and the use of Blockchain. I will advise anybody that wants to get involved to;
Join a community of blockchain depending on the area of focus. There are Smart Contract focused communities and there are enthusiast communities as well.

If you want to trade crypto, then educate yourself

Unlearn, Learn and Relearn. There are lots of learning resources online now so for any subject you want to learn about in the blockchain space, you'd likely get the resource.

No easy road to success in the space just like every other startups/project. Most likely you will get frustrated and leave so prepare your mind.

Bring in the benefit of your solution and not the benefit of blockchain. There are naysayers to the technology that would want to shoot it down at the slightest opportunity. This is also a strategy for adoption. 

Also bear in mind that the majority of users won't give a heck about the technology but want a better solution. Businesses will also not want to increase their cost of business except they want to make a statement with such technology.

Finally, when architecting blockchain solutions for an enterprise use case, if there is no after-service plan, ensure the solution is not too complicated for maintenance.
So let me end here and leave you to explore. Learn from my pains and gains.
Story by Charles Okaformbah