2020 Blockchain Revolution: Industries Will Fully Adopt The Technology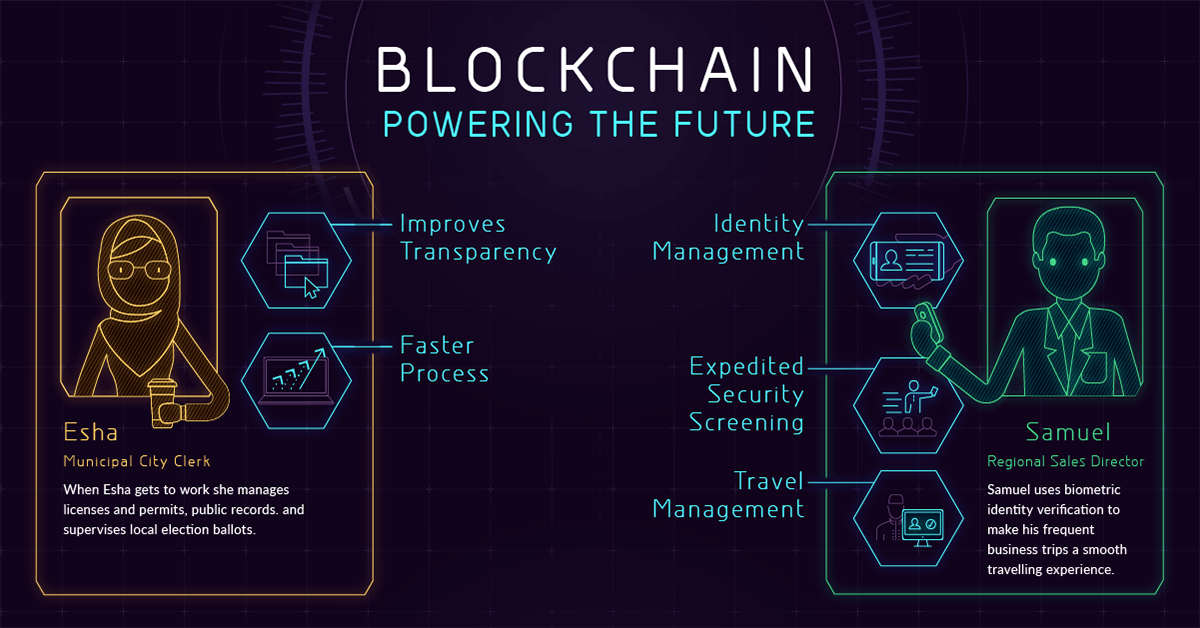 In a previous article, I did well to highlight a few important areas where Blockchain technology will affect predominantly in 2020.
Also, I have written another article which lists the interesting industry applications of blockchain Technology that will inspire adoption in 2020.
BLOCKCHAIN IN INDUSTRIES
1. Finance
Over a thousand and one financial sectors have already keyed into the use of blockchain-based applications to facilitate, protect and automate their operations and functions. among others, IBM is cooperating with the government in Dubai and they are currently delivering smart contracts that can optimize traffic in maritime goods flowing through the emirate's port.
It is now no more rumors that the Financial institutions in Dubai are to transfer their transactions to the blockchain by 2020.
2. Voting System
As I write, a company has tested the blockchain system with a few private elections. Estonia also adopted blockchain, for all transactions or vote, when recorded on the blockchain, it's close to impossible to hack or modify.
Blockchain enables for innovative anti-fraud algorithms in the process of voting. we expect that by 2020, there would be a major change to voting with the application to blockchain technology.
3. Real Estate
Many predictions have been made by experts that contracts which define blockchain-based property lease will begin to come into existence by 2020. The efforts of blockchain technology will be well felt in real estate in the incoming year.
4. Publication or Content Distribution
Blockchain will be most applicable in the publication and content distribution sectors. Blockchain allows the content writer/publisher/artist to make available their content be it music or written, directly on the blockchain which makes it accessible to every end-user connected to the blockchain.
TRON, emerging technology on the blockchain has fueled this concept and has created a decentralized entertainment eco-system.
In the coming year, blockchain will be applied in content distribution prompting artists and content creators to earn royalties on their products for as long as possible without even committing to a particular record label. brand independence.
5.SCM ( Supply Chain Management )
This is one among the list of industries where blockchain will make its advances felt by 2020. Supply chain management is a huge and tedious process. The use of blockchain technology in SCM can make it simple with less or no issues.
The above-discussed concepts have strongly portrayed that blockchain is gonna be the stem of the ever-growing digital world by 2020. So, Hopefully, there will be tremendous changes in countries, industries, businesses, etc and that could be made by blockchain technology.
Stay tuned with us to get much more interesting aspects of the blockchain space!
PhotoCredits: Visual Capitalist
Bitcoin Pizza Day, We've Come a Long Way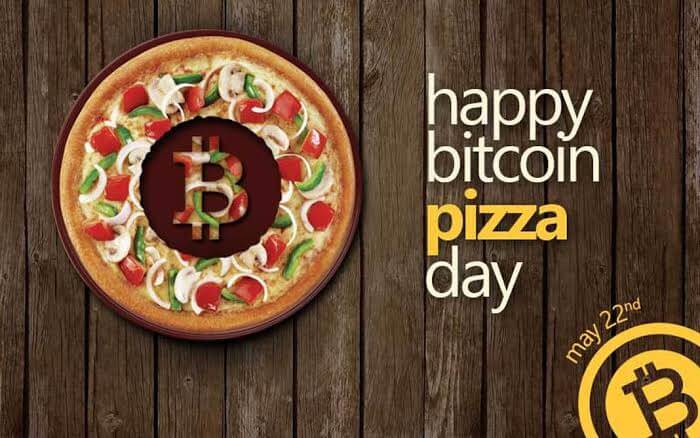 Pizza is well known all over the world the juicy cheesy meal has won many a heart. Bitcoin, on the other hand, is also breaking boundaries. The story of Bitcoin Pizza Day begins on May 22, 2010. It isn't just a story of how one man bought a pizza for 10000 Bitcoin, it is a story of Bitcoin adoption.
Nine years ago, Laszlo Hanyecz traded 10,000 BTC for Pizza and has since been known as the Bitcoin Pizza guy. At that time one BTC was less than a dollar, but today, it is worth over a $7,000. Laszlo Hanyecz had announced on the bitcointalk forum that he was willing to pay 10,000 Bitcoins for the delivery of two Papa John's pizzas. He wrote on the platform,
"I'll pay 10,000 bitcoins for a couple of pizzas.. like maybe 2 large ones so I have some left over for the next day."
At that time, all Hanyecz, a software engineer from Florida wanted was to get Pizza in exchange of BTC. Pretty soon, a British man took up Hanyecz's offer. He offered to get the two pizzas for him at the price of $25 a piece. It was quite a bargain because at that time 10,000 Bitcoins were worth around $41. Nine months after exchanging his BTC for Pizza, Bitcoin became equal with the U.S. dollar, which means the two pizzas were now worth $10,000. Today, the price of one BTC is worth $7918.69 as at the time of writing.
While it is easy to make speculations as to why Hanyecz was willing to part with his digital currencies for Pizza, we cannot deny that he has made a contribution to adoption. It is important to note that the Bitcoin Pizza story is the first known real-world bitcoin transaction. Hanyecz claims that buying the pizza helped legitimize BTC. And although he doesn't think about how wealthy he could have been if he had held onto his coins he doesn't regret it. He claims that he is proud to have been a backer of Bitcoin and a proponent of its use in the real world.  
Today, Bitcoin use has exceed pizza purchase. Bitcoin and other altcoins can be used for varied purposes. A lot of businesses have adopted digital currencies as a means of transacting since the Bitcoin boom of 2017. You can now purchase a house with bitcoin and even receive your salary in Bitcoin. Today, May 22 has been named Bitcoin Pizza Day. In celebration of the day, crypto companies such as Huobi are celebrating Bitcoin pizza day with special offerings for their users.
Can you spend 10,000 BTC on Pizza? Share your thoughts with us in the comment section below.