Top Cryptocurreny Exchange Latoken List Kenyan based digital currency OnyxCoin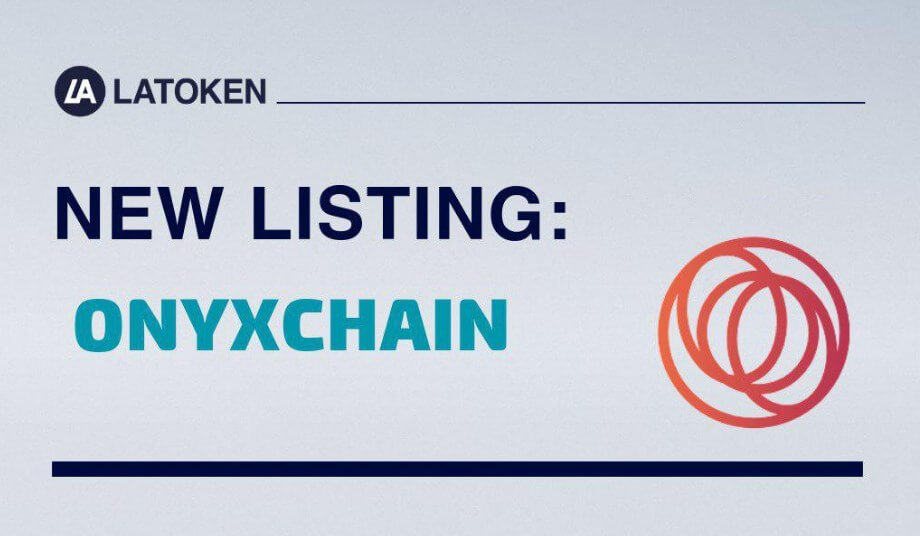 Kenya based cryptocurrrency OnyxCoin has been listed on global cryptocurrency exchange Latoken. The digital asset Onyx is the native token of the OnyxPay decentralized exchange and it is owned by Kwakoo Group.
TRADE ONYX NOW ON LATOKEN: https://t.co/JBUGroU3YI

LATOKEN opens trading for OnyxCoin
OnyxCoin is a digital asset based on OnyxChain to facilitate payments on a wide spectre of industry and service and bank the unbanked via OnyxPay.

More on the project: https://t.co/MTUSSZirWP pic.twitter.com/lU4wKOh66F

— LATOKEN (@latokens) September 12, 2019

The Onyx is a digital asset with its own blockchain the OnyxChain built to facilitate universal payments. Through the decentralized exchange platform, Onyx will provide scalable, secure and safe payments in any fiat currency and across broad spectrum of service and industries by converting into a stable digital fiat currency, the OnyxCash.
Launched in August 1st, 2019, It allowed users to create accounts on the fifth day post launch.
In July 22, Latoken tweeted it will be listing the Onyx token on its' exchange. With several hundreds of trading digital assets and large user base cutting across various continent, Latoken has listed the Onyx Coin on its' exchange platform.
Based on a comment made to local media house, BitcoinKE, a representative of Onyx was quoted speaking on the Listing process "The process is quite hectic for native tokens that are not ERC-20.
The asset is currently listed against two industry dominant trading pairs. The BTC and ETH trading pairs.
Latoken is currently listed as No. 9 of the top cryptocurrency by coinmarketcap data with a daily volume of over $700 million.



Latoken is a cryptocurrency exchange with native token LA offering users spot trading, instant exchange, Crypto-Fiat gateway. It also offers crypto entrepreneurs IEO crowdsale services allowing founders to raise funds from the public. The LA is currently listed on OkeX, Hitbtc and Kucoin.