Imposition of Charges for Deposits & Withdrawals by Nigerian Central Bank Could Drive Crypto Adoption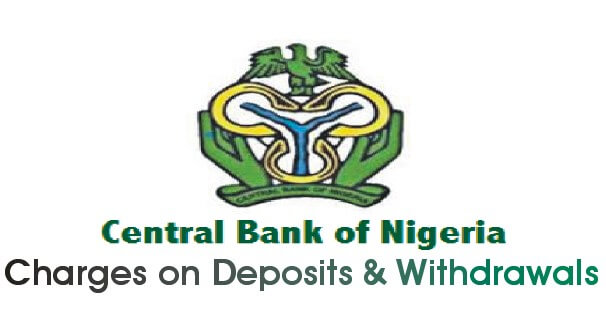 Imposition of Charges for Withdrawal by Nigerian Central Bank Could Drive Crypto Adoption
The Central Bank of Nigeria in circular sent to Deposit Money banks said signaled it will impose charges on deposits in addition to already existing charges on withdrawals.
The charges come as a drastic move to compel participation in the nationwide implementation of the Cashless Policy initiative of the Apex bank. This will commence by the end of the first quarter of 2020.
According to the circular already circulating the internet, charges will take begin from the 18th of September, 2019. For individuals, amounts above 500,000 ($1389) will incur processing fees of 2% for deposits while withdrawals will attract 3% charges.
The circular also reports for corporate accounts a 5% processing fees for withdrawals and 3% charges for deposits of amounts above N3,000,000 ($8334).
The cashless policy full implementation will commence from March, 2020 however, the charges will begin on the 18th of September, 2019 and charges on deposits will only apply in select regions in the country such as Lagos State, Ogun, Kano, Abia, Anambra, Rivers States and the Federal Capital Territory FCT.
The decision of the Apex bank to enforce the charges on deposits has been met with criticism as mostly seen on cryptotwitter
Charges on cash withdrawals is understandable but charges on deposits encourages keeping a lot of money out of the system. How does small business owners who receives payment in small cash get to deposit 500k when they have to pay their profits as deposit charges.

— Oyelowo 'Timileyin (@iamtimmyoye) September 18, 2019
The new CBN policy on cash transactions is catch-22.
You want a cashless society so you put charges on cash withdrawal, fine.
You then went ahead to still put charges on cash deposit.
I am not understanding. pic.twitter.com/oqzObvwSIE

— Adeyemo Adesegun (@alexcrownus) September 18, 2019

Recall the Federal Inland Revenue Service had early announced a tax on online transactions. The consumption based tax is expected to affect digital purchases.
The Tax Administrator revealed the Deposits Money Banks DMBs in the country will act as collection agents. The Value Added Tax VAT which is currently at 5% is expected to increase the cost of online purchases.
While the FIRS Boss has disclosed the collection of VAT on digital goods would require legislative backing as the VAT legislature doesn't support the appointment of Commercial Banks as VAT collection agents rather the vendor is the collected and remitter of VAT, the Nigerian Federal Executive Council FEC has approved the increase of the VAT to 7.5%. A move which has caused uproar in the country.
In the midst of economic uncertainty and diminishing purchasing power of the naira, coupled with the difficulties of accessing forex, bitcoin and other cryptocurrencies has been helping locals to circumvent the difficulties encountered in accessing forex while also helping to store wealth and move funds across border at a low rate and fast speed.
The decision of the Apex bank to charge on deposits and withdrawals could inform businesses and individuals transacting in high volumes adopt the use of cryptocurrencies to avoid paying the charges. With local and foreign blockchain firm's products like the BPay Prepaid Card and the BitPay Card which allows users to make transactions with bitcoin and other cryptocurrencies without having to hold funds in any bank, cryptocurrencies presents a fascinating alternative to the use of traditional banking infrastructure.
While the aim of the Apex bank is to enforce the Cashless society policy, sentiments are not with the government and this move could have given a nudge to adopt crypto.