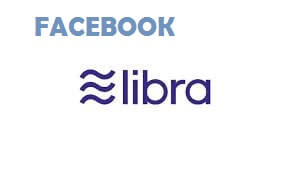 Facebook Continues its push for Libra as it acquires Isreali based AI Chatbot firm Servicefriend
Facebook has reported acquired the Isreali artificial intelligence based Chatbot startup ServiceFriend to use for the Libra digital wallet customer service, the Calibra.
The acquisition was reported by the Israeli media house TheMarker who revealed the information came from an investor in the Isreali based company.
Not disclosing the amount offered for the purchases, this acquisition amounts to Facebook's sixth acquisition in Israel after Facebook purchase of Radix in 2018.
ServiceFriend has developed an artificial intelligence solution for use in customer service centers, which redirects customers to a human factor after a call with a machine- TheMarkle reports.
The firm says its product architecture allows humans to quickly assist the bot in handling situations that it doesn't yet know how to handle.
Facebook, in June 16, 2019 released the documentations its proposed cryptocurrency Libra and digital wallet Calibra stating the product will launch in January, 2020.
Immediately it was released to the public, Facebook became a target for regulators scrutinizing the proposal of the Mega Corporation, determining the impact of the Libra on the stability of the national currency, the Dollar.
The United States were not alone in the airing of their concerns, France, India, China etc have publicly stated their concerns for the proposal of the social media giants.
Servicefriend was quoted saying on its website, "We are thrilled to share that Servicefriend is now moving to the next chapter of our exciting journey. Over the past four years, we managed to standout and build a great platform for brands to deliver excellent experiences at scale over WhatsApp and Messenger. Our mission to transform the way business interact with people and to let people communicate with businesses as they do with their friends has always been our raison d'etre."
According to its website, its mission is to let people communicate with businesses as they do with their friends. It provides hybrid bot technology for consistent messaging experience at massive scale.
Servicefriend was established in 2015 by the CEO, Shahar Ben-Amin and Ido Arad, the VP of Customer and Business Development, revealed Marker.