tZERO To Launch Its Own Wallet and Exchange App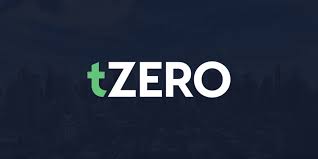 tZERO is a blockchain-based platform for capital markets. It recently announced its plan to launch its own cryptocurrency wallet and exchange app. This digital wallet and exchange is likely to be called the tZERO Crypto App and was initiated through the tZERO Crypto Unit.
The tZERO Crypto App is excitedly seen as "a significant milestone in tZERO's plans to provide an intuitive experience for trading all digital assets."
Saum Noursalehi, the CEO of tZERO said in the press release that his company is excited for the introduction of the digital wallet and exchange app which will enable users to store and trade cryptos in their mobiles. In his words, "we are excited to introduce the ability to trade and store cryptocurrencies in your mobile wallet. ".
tZERO as a subsidiary of Overstock.com designed the new app to replace the risky third-party crypto exchanges by providing a secure and user-friendly mobile trading and exchange service.
Saum also claimed that the initial release of the app will support bitcoin and ethereum purchases. But is equally committed to compliance and safety.
The app is going to utilize biometric authentication as a means of added security. This method of authentication will ease the use of the app. Most importantly is that investors will have access to a unique private key recovery system. This unique recovery system will enable investors to restore their funds and cryptocurrencies in case they lose their private keys or mobile phone.
With the tZERO Crypto App, investors are assured of being able to recover their funds. By so doing, the claim of tZERO to provide a secure and user-friendly mobile platform will be greeted with success. And thus, it will significantly reduce the risks associated with third party cryptocurrency exchange providers.