What is the Global Investors Online Summit?
The situation in the world, when many conferences and summits are canceled, pushed the team from DAO.digital to prepare Global Investors Online Summit as soon as possible.
Our goal is to increase World investment in 2020, and we are confident that the largest online summit will contribute to this.
Among the 25,000 delegates to our Online Summit, we plan to feature more than 150 experts and founders in the fields of investment, ventures, blockchain, cryptocurrency, stock markets, AI, and all innovative areas. In the speeches of our experts we would like to mention high-tech tools for attracting investments.
In addition to the main goal, we solve questions at the business level of our participants.

What is the Global Investors Online Summit 2020 Spring stands for?
We provide the ideal instrument for modern investment market, and did it just in time.

1. We came here for Business Networking, right for you.
Directly during the online conference, you can contact leading industry experts, tech entrepreneurs and investors… Ask questions, vote, contact the best people directly. We booked lots of investors, business owners, CEOs, Department Heads, many people with responsibility.
2. We ask experts every day to share useful information with all of you.
The key topics for discussion at this summit are success in venture capital, block-chain, real estate, stock exchange and others. Learn from current investors from around the world by watching their interviews. Get a 360-degree view.
3. Pre-qualified attendees.
You should know who you're dealing with!
Each summit participant, expert or company fills out a questionnaire. Participants are divided into chat rooms – discuss what you are interested in.
What you can found useful?
Panel discussions
Hot and spicy topics and trends. Choose a theme and watch Brainstorm and exchange ideas with the greatest minds.
Startup Showcase!
#GLOBALINVESTORS2020 is a place where you may find quality projects.
Thanks to our platform and Startup Showcase format you will see short presentations of hundreds of startups and well-established companies that need investments. Angel investors and VCs will give their expert opinions. You can see how well established investors think and choose startups.
Product Showcase.
Investment market overview, #GLOBALINVESTORS2020 special.
You can choose the leading platforms, services, and funds that will serve you. Communicate directly with funders and C-level managers, getting the best and most exclusive conditions for summit participants only.
Why should investors attend?
4 days of effective immersion in the investment world.
Get access to the pitch deck of startups that have potential market value, are focused on growth and solve real problems. Ask them questions.
See how leading investors choose startups and how they are evaluated.
Find out how to gather an investor's portfolio and how real investor problems are solved through interviews with experts.
Why should startups attend?
Present your Startup to 25.000+ summit audience from all over the world online
Raise funds by meeting with potential investors interested in your type of product and solution.
Present your ideas and innovations to a 25,000+ audience of private investors, Angels, VCs, family offices and global technology enterprises.
Gain maximum brand awareness through regional and international media, technical bloggers and journalists.
Why should enterprises attend?
Show your brand in the right place and be known to investors around the world.
Introduce your services and products to more than 25,000 audiences. Get direct customers – suitable for B2B and B2C products.
Efficient online presentation format will allow you to get leads directly at the conference.
You can participate as a company speaker, present your products or become a sponsor.

We welcome all to The Summit here:
https://clc.to/invest-summit
#GLOBALINVESTORS2020

Disclaimer: The information contained in this website is for general information purposes only.
BlueKey Utility Token (BKY) Gets Listed on CoinmarketCap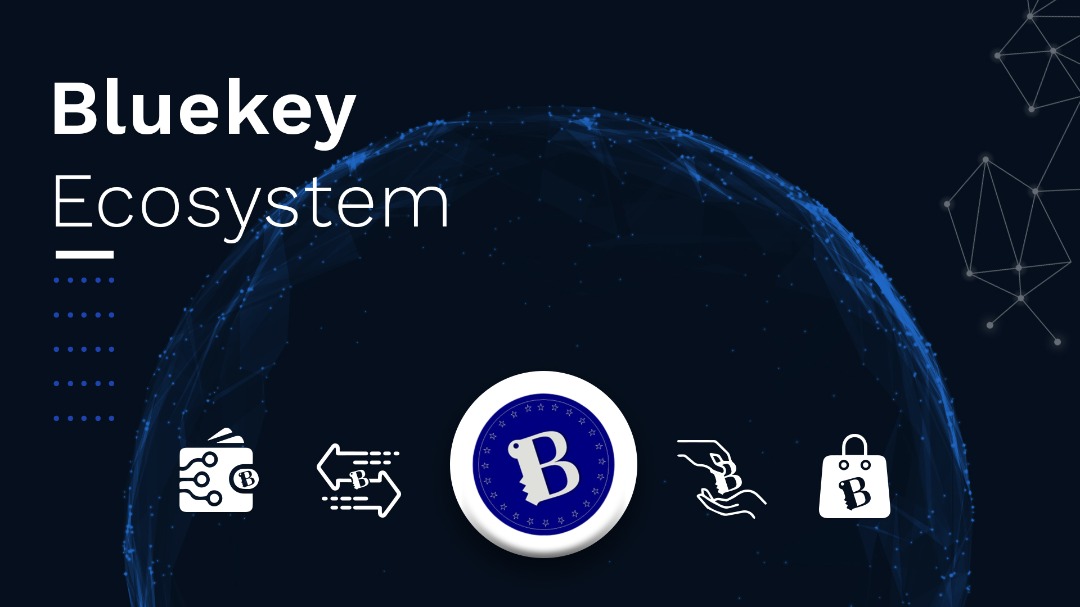 Novel blockchain platform, BlueKey has announced the listing of its native token (BKY) on CoinmarketCap. This represents another important step for the platform which provides visible utility and real-time use-case for the blockchain ecosystem.

Apart from being listed on CoinmarketCap, the BKY token is now also automatically visible on the TRUST WALLET. BKY users no longer need to go through intermediary tokens to extract value from their digital assets.
🆕 See which projects have been listed on CMC.
Pyrk (PYRK)
ZCore Token (ZCRT)
MultiCoinCasino (MCC)
Bluekey (BKY)
Attila (ATT)
Bitscoin (BTCX)
Botton (BOC)
xDai (STAKE)
Simple Software Solutions (SSS)
ZIMBOCASH (ZASH)
👉 Check them out here: https://t.co/GEQoaVouB1

— CoinMarketCap (@CoinMarketCap) May 22, 2020
Using BKY to Disrupt Finance
Over the years blockchain technology has stirred up a lot of expectations as a solution that will improve most of our traditional processes. One area where blockchain disruption has made the most noise so far is in financial solutions. By enabling peer-to-peer (P2P) transactions, blockchain is eliminating a lot of bottlenecks that have limited the fintech industry.

With the evolution of e-commerce and payment solutions, effective P2P systems are becoming more popular. Despite this growth in the industry, real use case implementations are yet insufficient to the prevailing industrial needs. Therefore, the creation by BlueKey represents a major contribution to the financial solution and e-commerce sectors.
With primary focus on the African region, where there is a dire need for financial inclusiveness, BlueKey is solving a continental problem that could spread even beyond Africa. According to the founder of GalaxyChain Technologies, owners of BlueKey, Suanu Neenwi, the company aims at becoming a leader in Africa in the provision of key financial solutions using crypto.

He says;

Our vision is to become Africa's leading crypto-financial hub, with a mission to provide instant credit facilities to the user community backed by our native token(BKY) as collateral asset.
Bringing Life to Small Businesses
Credit accessibility is indeed a difficult terrain for the common man in Africa. This is one of the achilles heels that keeps holding back the continent from active development. The difficulty in accessing credit facilities has led to an almost non-existent small and medium scale industries. In the absence of capital, or inability to access credit facilities, small businesses have found it difficult to survive.

GalaxyChain, with its products have come to change this narrative and open up the industry for small businesses especially to thrive. Entrepreneurs and small business owners can now easily access credit facilities, using their BKY tokens as collateral. This eliminates the usually cumbersome processes of tedious paperwork and unachievable conditions in most cases from traditional banks.

Also within the ecosystem, on the BlueKey e-commerce platform, BKY provides a flexible and unified payment system for customers. This is a marketplace where you can perform all your transactions using the singular token, thereby saving yourself from the previously complicated processes associated with traditional e-commerce platforms. Users of BKY will no longer encounter cross-border payment complications such as exaggerated fees, delayed transactions, regional payment restrictions among other bottlenecks.
The Four Pillars of GalaxyChain
BlueKey's financial ecosystem is being built on the Ethereum network, this will enable it to effectively serve all categories of users both in Africa and beyond. Using the BKY utility token which runs on the Ethereum network, BlueKey is able to offer financial inclusion via four main products:

This is a product that aims to solve critical banking issues. It is a solution that will enable financial inclusion and be beneficial especially to the unbanked and underbanked communities of the world. GalaxyWallet is available for download on GooglePlaystore.

The GalaxyExchange is a solution that bridges the gap between the existing fiat-based economy and the emerging digital assets ecosystem. All crypto-fiat exchanges in the ecosystem are executed in a P2P manner at: GalaxyChainnetwork.com
This is a blockchain-based loan solution, where customers can access instant loans. The solution introduces one of the internal use cases of the BKY token. It serves as a collateral for loan applications on BluekeyPay.com

As mentioned above, the BlueKey e-commerce platform is a hub for entrepreneurs. It provides participants with a simplified opportunity of engaging in online businesses and creating wealth for themselves. Anyone from anywhere in the world can easily rent a virtual store and carry out their e-commerce on bluekeymarket.com

Listing on CoinmarketCap is only one of the numerous fundamental requirements that has already been met by the BlueKey blockchain solution. Moreover, this is a timely solution that has come at a time when the world is evolving into remote operations. Owning and interacting with virtual stores is one aspect of life that is becoming a fundamental part of the human regiment.

BlueKey does not only offer an opportunity to own and operate a virtual store. It also provides all the necessary tools for a seamless transition between the existing traditional systems and the emerging world of digital operations.