Lawyers within Washington, D.C jurisdiction can now accept cryptocurrency as a means of payment for their legal services according to Bloomberg's report. Cryptocurrency can now be used as to make payments for legal services as long as there is fair agreement and it is permitted only if the lawyer knows how to store the payment safely; the district of Columbia Bar said this in an ethics opinion.
Attorneys "cannot hold back the change even if they would like to, and cryptocurrency is increasingly accepted as a payment method by vendors and service providers, including lawyers", the organization said.
The committee acknowledged the volatile nature of cryptocurrencies and included that fairness to the client is important while making fee arrangements. Cryptocurrencies are digital currencies; the transactions are recorded on a public ledger- Blockchain and they are traded on exchanges just like stock exchanges.
However, the acceptance of payments in cryptocurrency comes with certain terms according to the opinion. First is the clear agreement on how the client is to be billed; and decision on who will be cover the gas fee for the crypto transfer, whether the lawyer or the client. The client can seek external counsel on the deal as well.
The lawyer's fairness to the client is also important as the opinion noted that agreement fairness should be decided at the time of signing. With this, no ethical breach will occur if future events beyond the lawyer's control occurs and makes the fee unreasonable. Lawyers must be competent and familiar with Blockchain technology, bitcoin and other cryptocurrencies so as to be able to ensure and safeguard the payments according to the opinion; the Bar "requires lawyers to understand and safeguard against the many ways cryptocurrency can be stolen or lost."
It is no longer news that digital currency is the future of money. The phase has been set in motion and new development is reported daily. Bars in other jurisdictions like New York City, Nebraska, North Carolina have approved cryptocurrency as payment previously.
Dapper Labs raises $12M from Blockchain firms and NBA players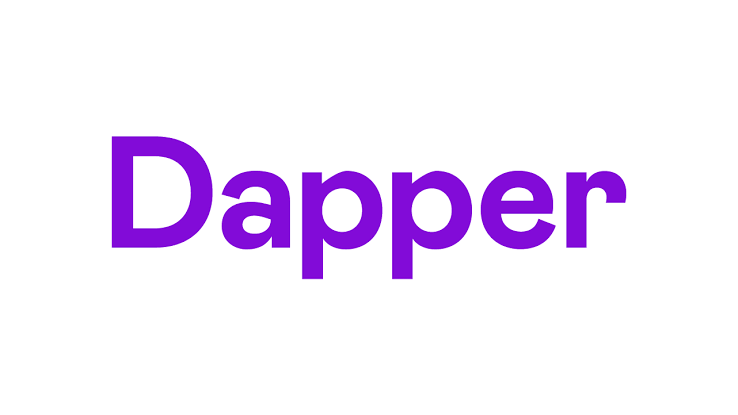 Dapper Labs Says it has raised $12 million from its latest investors for its flow blockchain. Dapper Labs are the masterminds behind the CryptoKitties and the NBA Top Shot project. Pro NBA players as well as notable blockchain companies were part of the investors that raised the $12 million fund.

The NBA players Andre Iguodala of Miami Heat, Spencer Dinwiddlie and Garrett Temple of the Brooklyn nets, JaVale McGee of Los Angeles Lakers, and Aaron Gordon of the Orlando magic were one of the new investors. Coinbase ventures and BlackTower capital were as well part of the investors.

Dapper Labs has now raised an approximate of $38 million dollars all together. Roham Gharegozlou, Dapper's founder and Chief Executive officer has said that the funds secured will be monitored to make "sure Flow can scale to the size of projects appealing to fan bases as big as NBA."
$1.2M in token sales
Dapper also stated that it has sold crypto-collectibles worth $1.2 million dollars to a number of early users on the two-month old experimental version of its NBA Top Shot platform. Top Shot players can buy non-fungible tokens (NFTs) used to depict certain moments in basketball history. Over 22,000 packs of these NFTs worth $1.2 million dollars have been sold on the beta platform.

Each NFT token represent a significant moment and they offer players an experience to see data and videos that each token depicts in multimedia form.

The CEO, Roham noted Flow blockchain can host tokens that feature 3DI animation. He stated it was built to ensure any of the token (NFT) has access to topnotch environments wile talking to Cointelegraph – "to make sure that any NFT has a chance to be able to access a high-throughput environment, have people build applications for them, [and] scale to billions of users".
Notable raise in Blockchain gaming firms
Blockchaingamer.biz data together with the recent fund raise of Dapper, a total whooping sum of $550 million dollars have been raised by Crypto gaming firms. This total comes from $336 million in sale of tokens, Initial Coin offerings (ICOs), $189 million from stocks and capital offerings in form of traditional investments and other fundraising techniques.

Last month, about $18 million was raised in total. Sorare, a fantansy soccer game raised $4 million in seed fund raise and Animoca Brands got $4.1 million from specific investors. DMarket was able to raise $6.5 million in June. Other companies like Horizen Blockchain Games and SuperTree raised $5 million and $2.5 million respectively in the first quarter of the year.

However, CEO of Animoca, Yat Siu has said the $550 million mark is just the inception as it is quite small compared to the current worth of gaming which is a $150 billion industry. He said while speaking to cointelegraph – "Gaming today is a $150 million industry and $500 million invested today is still a small amount, given both the potential in games as well as, we belive, the most viable path to mass adoption of blockchain, we think this will only grow more significantly".