Tron Accepts To Comply with Japanese Government's Laws and Regulations on Gambling DApp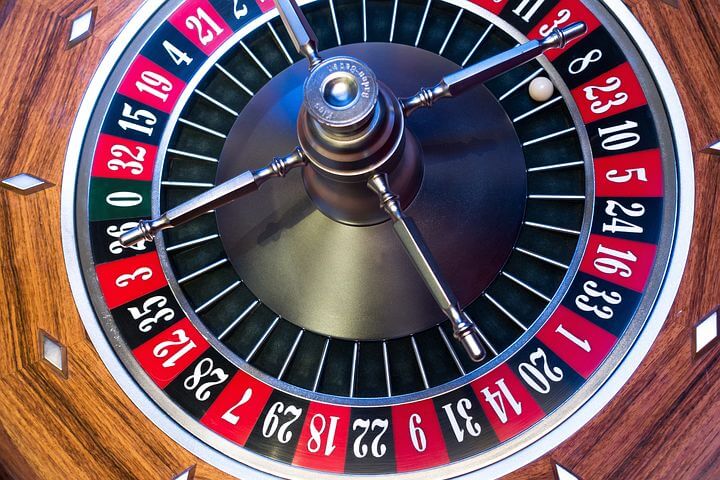 TRON has issued a statement that it will be collaborating with the government of Japan in maintaining its laws and regulations on gambling as the country remains one of the world's favorable regions for blockchain technology.To partner with the Japanese government, Tron will assist them in case any Tron D-apps violates Japanese laws and regulations. And hence, there is a possibility of a ban on gambling D-apps, as the foundation warns the Japanese D-app developers to cease developing them on Tron platform.
Gambling is a prohibited activity in Japan. In accordance with Japan's criminal code, chapter 23, all gambling acts were been totally expelled in Japan with exceptions to betting on horse racing and certain motor sports. This stringent and rigid law has been in force as far back as 1907. But despite the rigidity of this law, Japan Times once reported that an approximate number of 3.2 million Japanese are addicted to gambling.
In as much as this Japanese law on gambling still holds water, Tron has made it clear that it will not tolerate or support any gambling DApp for the Japanese market on its network. For this sole reason, it has ordered all Japanese developers to not deploy any gambling DApp on its network.
Tron, in a release tagged "A Statement on the Promotion of TRON DApp in Japanese Market", said it will be working hand in hand with the Japanese government to promote the sustainability of Tron DApp in the country's market. TRON said in the statement: "TRON has been striving to promote blockchain technology and diversify DAPPs on its platform while adhering to local laws and regulations across the globe."
Notably, regarding the R&D and the promotion of TRON DApp in Japanese market, TRON hereby declares that:
TRON strictly conforms with relevant laws and regulations in Japan;

TRON does not encourage or recommend any gambling DApps regarding the Japanese market;

TRON suggests Japanese DApp developers not develop any gambling DApps on TRON's platform;

TRON suggests developers who are working on gamling apps block users with Japanese IP addresses. Please do not facilitate the use of gambling apps among Japanese users;

TRON will collaborate with Japanese government and provide necessary support if any TRON DApps violate Japanese laws and regulations.
Although, Tron remains one of the world's biggest blockchain-based decentralized application platforms and it is working punctiously to stay formidable in the space as large number of developers build and advertise DApps on the network, the blockchain based DApps market is gradually becoming saturated with new developers entering the space every minute, and thus, Tron is bound to maintain a significant lead in the race and has held on to its pioneer position as a leading blockchain-based decentralized application platforms.
Tron foundation noted that the team behind the technology will always comply with local laws governing a nation and regulations of the world as evident in the release tagged " A Statement on the Promotion of TRON DApp in Japanese Market" where it said that foundation will be up and doing in providing essential "support if any TRON DApps violate Japanese laws and regulations"
While soliciting the Japanese developers not to deploy any gambling DApp on its network, Tron also warned other developers working on gambling apps to block users with Japanese IP addresses. Tron summed up the statement by advising developers not to boost the use of gambling apps among Japanese users.
EOS Versus TRON, The Dapp War Continues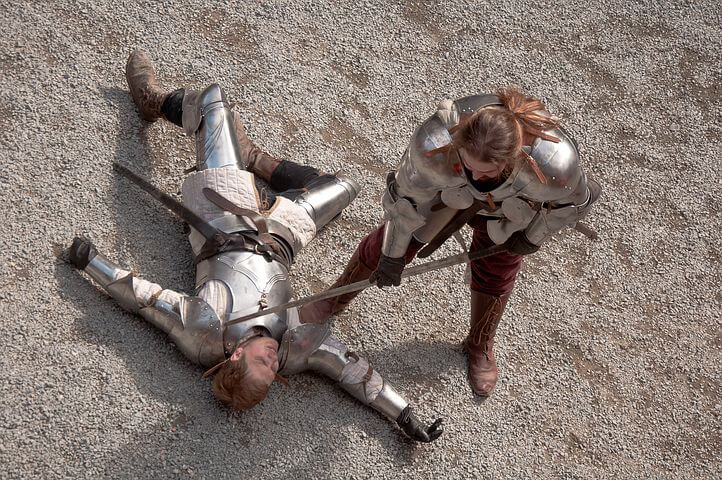 The world of Decentralised applications (DApps) began with Ethereum. However, it has grown to include more blockchains Networks utilizing smart contracts to build DApps on the blockchain. With over 1,800 listed DApps according to Dappradar.com TRON network and EOS seems to be on a warpath for dominance.
Before we crown the King of DApps, it is important to note that a DApp must have an open source code available to all. A DApp must also be decentralized, incentivized and have an algorithm that generates token or an inbuilt consensus mechanism.
While the battle of supremacy on DApps revolves around TRON and EOS, it is important to note that these blockchains are not so different from each other. Both Tron and EOS started on the Ethereum blockchain as ERC-20 tokens. However after creating their own Mainnet they moved all of their tokens to their own blockchain network.
It is also important to note that both TRON and EOS are built on the delegate Proof of stake mechanism (DPos). The DPos is a mechanism where the selection of block producers will be done by voting. EOS has 21 block producers of which 20 will be selected by top 20 received votes and 1 will be randomly chosen. On the other hand, TRON has a total of 27 block producers (super representatives) who have to go through voting systems. It is impressive that both blockchains allow its token holders to Vote for their Block producers or Super representatives.
TRON Foundation was created in September 2017 by its CEO Justin Sun and it's mainnet was launched in June 2018. TRON based network claims to have the capacity of clearing 2000 Transaction per second. However, the TRON network block explorer TronScan reveals that it is currently close to 750 TPS.
On the other hand, EOS is own by Block.One, an open source software publisher. Its white paper was published in 2017 and the open source software was launched on June 1, 2018 by Dan Larimer, who is also the founder and creator of Bitshares and Steem. While EOS has been called the Ethereum Killer, however, it currently processes around 4000 Transactions per second.
According to TPS, EOS is winning the race. Also, in Q2, 2019, EOS has almost 62% DApps active in Q2. Although AnChain, blockchain intelligence firm claims that in Q1, 75% of the traffic from the top 10 gambling dApps on EOS were driven by bad bots. That means about $6 million worth of transaction volume was carried out by bots. TRON's DApps, on the other hand, had 82% active uses in Q2, 338 out of 412 of all TRON's DApps were active in Q2.
As at press time, EOS is the top blockchain network with 2,231,299Op activity while TRON is coming 5th with 842,442Op. However, TRON DApp TronBet is taking the lead on DappRadar with more than 3000 users and $6.1 million in its 24hour volume. EOS DApp, Dice, comes after TronBet more than 97,000 users and a 24hour volume of $266,000.
Although there have been whispers on the state of DApps and their relevance, but it is important to note that DApps are pulling their weight in the blockchain sphere. While it will be difficult to name who is King of DApps, there are other Blockchain networks building DApps that are worth keeping an eye on such as Steem, IOST, and TomoChain.