Tokenized Securities to be Listed on Gibraltar Stock Exchange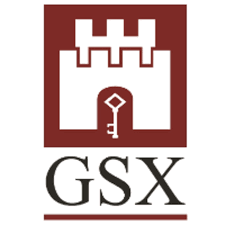 Gibraltar Stock Exchange (GSX) announced on 9th of April, 2019 that it will be enabling the trading of tokenized securities. According to the firm, "the Gibraltar Stock Exchange (GSX) is set to become among the world's first stock exchanges to offer the listing services of digital debt securities and digital funds."
The CEO of the Gibraltar Stock Exchange group, Nick Cowan, commented on this development saying: "This is a historic moment for GSX, we have worked incredibly hard to reach this point, and we are now at the precipice of a truly transformational period for the capital markets. We now have an unparalleled opportunity for the GSX to become a frontrunner in the emerging digital securities market. We're pioneering meaningful change, for the betterment of the global financial industry, we have come so far already, and this is only just the beginning".
It is a landmark success since beside the listing of digital securities and digital funds, the firm is among the first world stock exchanges to proffer such.
"The GSX will today begin listing of these new products, known as 'digital', 'smart' or 'tokenised' securities, such as Corporate Bonds, Convertible Bonds, Asset Backed Securities, Derivative Securities, Open-Ended Funds, Closed-Ended Funds, utilising Distributed Ledger Technology (DLT), under its current licensing permissions, on the GSX Global Market."The firm asserted.
Through the application of DLT (Distributed Ledger Technology), GSX wants to open up these markets in order to provide them with more liquidity, making illiquid assets more accessible and laying the foundations for democratising the capital markets, which have remained unchanged for decades.
"The GSX, applying DLT, will be able to open up greater liquidity pools, making illiquid assets more accessible, and set the foundations to democratise the capital markets, that have gone largely unchanged in technology for decades. With the STACS Network, the legacy systems of T+3 will become significantly reduced, with an immutable ledger for greater transparency, fully auditable smart contracts, regulatory oversight, efficient settlement, and high efficiency, low-cost opportunities for issuers."
GSX Global Market is believed to provide a lighter reporting scheme and disclosure framework, which will purportedly enable issuers with reduced timelines and listing costs.
"GSX Global Market is a practical listing venue option for issuers offering reduced timelines and listing costs, with lighter reporting and disclosure framework than the GSX Main Market. A major benefit for debt issuers with securities listed on the GSX Global Market is that they are not obliged to withhold tax on coupons under UK law. This is because the GSX Global Market is operated by a recognised stock exchange (the GSX Main Market) regulated in an EEA territory." the firm said.
The group believes that the global interoperability of the STACS Network, combined with the institutional-grade best practices by an EU based regulated exchange will empower issuers and offers greater opportunities of adoption to redefine the current capital markets model. And hence "through STACS Network, via smart contracts, the GSX will have the ability to launch digital debt securities and fund listings, which can track selling reports, enable parameters on eligibility and selling restrictions, and program the distribution of payments, coupons or dividends."
Within the GSX Fintech Ecosystem, it is believed by the firm it is perfectly placed to provide issuers with a 'one stop shop solution' in digital securities listing. The firm rightly claims that" through Hashstacs Inc., issuers can gain access to all the benefits of DLT, without the need for extensive in-house developer costs, the GSX does the 'heavy lifting' with programming services of smart contract customisations for issuers, and enterprise wallet custody solutions."
What Coinbase Visa Supported Debit Cards Means for Mass Crypto Adoption Drive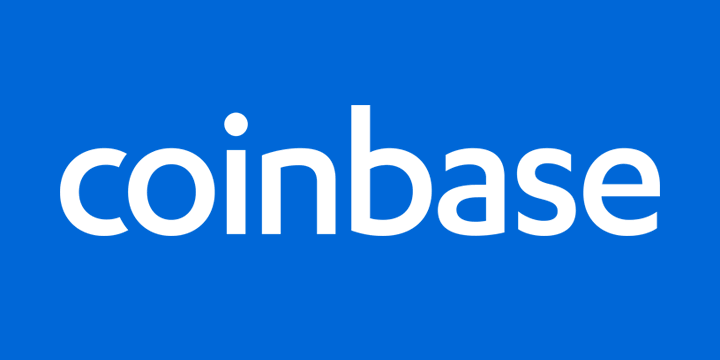 US cryptocurrency exchange company Coinbase has reportedly acquired the principal membership status of financial services giant, Visa to issue visa supported debit cards to users.
The membership status was officially granted to the exchange operator in December last year but revealed recently making Coinbase the first cryptocurrency company to be awarded such a membership. And having the power to issue debit cards for other firms including cryptocurrency firms.
This debit card will allow users to spend cryptocurrencies such as Bitcoin, Ether and XRP anywhere Visa is accepted. The principal membership status allows Coinbase to bypass middlemen that would normally make the use of the product costlier. As Feroz Zeeshan said, the "Direct membership allows us to take control of our issuing program"
Challenges using crypto for payments
Cryptocurrencies have been seeing increasing levels of interest globally both from ordinary citizens to corporations and governments. However the uniqueness cryptocurrency features, most especially its cross border nature that citizens of countries with unstable financial and monetary system appreciates deeply, the daily use of cryptocurrencies for minute expenditures has always been a challenge.
This challenges which are due to transactions done in isolation (without having to go through legacy financial systems) thus causing slow processing, the global level of appreciation of crypto's uniqueness, trust, transactional cost etc, has significantly impacted the growth in the use of cryptocurrency for daily engagements.
This was explicitly stated by the CEO of Coinbase UK, Zeeshan Feroz who said
"Your Bitcoin holdings have never been liquid because you have to sell them, you have to go through a process, withdraw the money, and then spend it. It's never been an instant, "Oh, I'll buy this cup of coffee with bitcoin,".
"What the card is trying to change is the mindset that crypto is tucked away, takes two days to access, and can actually now be spent in real time."
Though Coinbase has revealed the card will not be available for US users, it will be available for others such as users in 29 countries including Estonia, Denmark, France, Ireland, Italy etc. It opens up a whole new way of using digital currencies for daily expenditures. Below are some of the ways it will have impact on crypto adoption.
Super fast transactions
The membership status obtained by Coinbase allows it to issue cards that users can use and enjoy instant settlements.
With the swipe of the card, users will be able to pay with supported cryptocurrencies without having to first convert to their local currencies as is currently obtainable globally.
Convenience and accessibility
Cryptocurrencies are true global currencies yet, its global nature suffers certain setbacks. The ease and convenience of using cryptocurrency in foreign markets though possible is not as easy as it seems.
Though regional firms may offer easing services, the Coinbase debit cards awards users the ability make payments globally wherever Visa is supported. This affords users the ability to travel globally even without a bank account and be able to engage in commerce.
Distribution of card offering firms
With the principal membership status, other companies can issue debit cards through Coinbase. This helps to expand the ease of using cryptocurrency in retail transactions by companies in various regions globally.
Cryptocurrency started as an unknown technology but today, it represents a global multi-billion dollar industry growing at an impressive rate. However the limitations, crypto industry have created a name for itself. With various organizations pushing forth the global adoption of cryptocurrency, this current position of Coinbase points to a unique picture. Global cryptocurrency adoption is possible and near.