Tokenized Securities to be Listed on Gibraltar Stock Exchange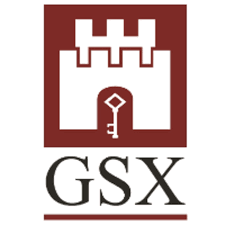 Gibraltar Stock Exchange (GSX) announced on 9th of April, 2019 that it will be enabling the trading of tokenized securities. According to the firm, "the Gibraltar Stock Exchange (GSX) is set to become among the world's first stock exchanges to offer the listing services of digital debt securities and digital funds."
The CEO of the Gibraltar Stock Exchange group, Nick Cowan, commented on this development saying: "This is a historic moment for GSX, we have worked incredibly hard to reach this point, and we are now at the precipice of a truly transformational period for the capital markets. We now have an unparalleled opportunity for the GSX to become a frontrunner in the emerging digital securities market. We're pioneering meaningful change, for the betterment of the global financial industry, we have come so far already, and this is only just the beginning".
It is a landmark success since beside the listing of digital securities and digital funds, the firm is among the first world stock exchanges to proffer such.
"The GSX will today begin listing of these new products, known as 'digital', 'smart' or 'tokenised' securities, such as Corporate Bonds, Convertible Bonds, Asset Backed Securities, Derivative Securities, Open-Ended Funds, Closed-Ended Funds, utilising Distributed Ledger Technology (DLT), under its current licensing permissions, on the GSX Global Market."The firm asserted.
Through the application of DLT (Distributed Ledger Technology), GSX wants to open up these markets in order to provide them with more liquidity, making illiquid assets more accessible and laying the foundations for democratising the capital markets, which have remained unchanged for decades.
"The GSX, applying DLT, will be able to open up greater liquidity pools, making illiquid assets more accessible, and set the foundations to democratise the capital markets, that have gone largely unchanged in technology for decades. With the STACS Network, the legacy systems of T+3 will become significantly reduced, with an immutable ledger for greater transparency, fully auditable smart contracts, regulatory oversight, efficient settlement, and high efficiency, low-cost opportunities for issuers."
GSX Global Market is believed to provide a lighter reporting scheme and disclosure framework, which will purportedly enable issuers with reduced timelines and listing costs.
"GSX Global Market is a practical listing venue option for issuers offering reduced timelines and listing costs, with lighter reporting and disclosure framework than the GSX Main Market. A major benefit for debt issuers with securities listed on the GSX Global Market is that they are not obliged to withhold tax on coupons under UK law. This is because the GSX Global Market is operated by a recognised stock exchange (the GSX Main Market) regulated in an EEA territory." the firm said.
The group believes that the global interoperability of the STACS Network, combined with the institutional-grade best practices by an EU based regulated exchange will empower issuers and offers greater opportunities of adoption to redefine the current capital markets model. And hence "through STACS Network, via smart contracts, the GSX will have the ability to launch digital debt securities and fund listings, which can track selling reports, enable parameters on eligibility and selling restrictions, and program the distribution of payments, coupons or dividends."
Within the GSX Fintech Ecosystem, it is believed by the firm it is perfectly placed to provide issuers with a 'one stop shop solution' in digital securities listing. The firm rightly claims that" through Hashstacs Inc., issuers can gain access to all the benefits of DLT, without the need for extensive in-house developer costs, the GSX does the 'heavy lifting' with programming services of smart contract customisations for issuers, and enterprise wallet custody solutions."
Block.one Launches a Social Media App, "Voice"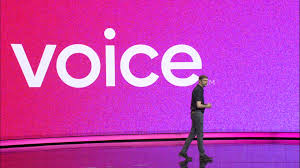 Block.one, the firm behind EOS, on 1st June 2019 announced that it is introducing a blockchain-based social media, Voice, that will bring alignment and transparency to social media users. This was made open at the company's June 1 event at the DC Armory in Washington, DC. which drew about 300 attendees who included industry influencers, developers, investors, media and members of the community.
Block.one claimed that "Social media is fundamentally broken and is in need of a complete overhaul." Noting that Voice will be launched on EOS public blockchain and therefore is a more transparent social media platform for the world. And hence, the value of good content gets circulated right back into sustaining the community, not corporate bottom lines as it will return to users. Voice is then meant to cultivate creation, sharing, discovery, and promotion of contents by real users, not bots and fake accounts just like on Facebook or Twitter and users will directly benefit from their ideas and engagement on the platform.
Voice will be on the public blockchain of EOS and it will allow for alignment and transparency – no hidden algorithms nor invisible interests.
Brendan Blumer, CEO of Block.one, who opened the company's June 1 event at the DC Armory in Washington, D.C. with the announcement of Voice said that "the truth is, current social media platforms are designed to use their users." However, pertaining to Voice, he said, "just look at the business model. Our content. Our data. Our attention. These are all incredibly valuable things. But right now, it's the platform, not the user, that reaps the reward. By design, they run by auctioning our information to advertisers, pocketing the profit, and flooding our feeds with hidden agendas dictated by the highest bidder. Voice changes that."
Is Block.one Capable of this Social Media Revolution?
Block.one is well positioned to lead this social media revolution because its first product, EOSIO, was a global initiative to build a more scalable, secure and flexible blockchain framework that enable people to reimagine, rebuild and restore trust in the systems enterprises. Its success with EOS has led to it offering early backers a huge returns for their investment. And notably, the numerous networks built on the EOSIO software are consistently the most used public blockchain platforms in the world, accounting for upwards of 70% of all blockchain activity. For example, Everipedia and Galaxy Digital LP are such networks that utilized EOSIO network. Security, privacy and ease-of-use will always be critical in Block.one's projects.