Telegram Enables Anyone to Add Your Contacts without Phone Number, Location based Chats in New Update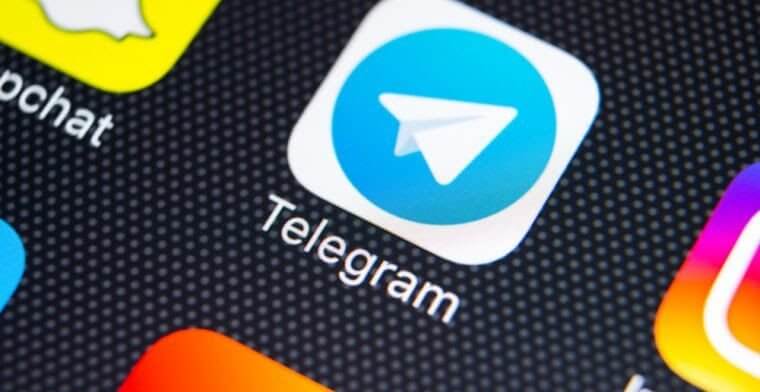 In a blog post posted on the Telegram Channel on the Telegram App, the privacy centric instant messenger announced some interesting features it has made in its' latest update. Telegram is the primary means of communication and community building in cryptocurrency and blockchain space. The easy of usage and the fact that it promotes privacy is one of the major reasons why cryptosphere has adopted Telegram as a primary medium of conversation.
Telegram is a privacy centric instant messenger which allows anyone to be what they are in it without fear of censorship. In other to improve its offering, it in 2018 raise billions of dollars to build the most ambitious cryptocurrency project ever, the Telegram Open Network TON.
This update allows users to add contacts of other users without even having their phone number. Once user A adds user B to his contact, user B receives a notification to accept after which if he does, user B's phone number becomes visible.
In another interesting feature added to the Telegram software, users are empowered to transfer ownership of group chats and channels to other users (admin) by granting full administrative rights.
Telegram has made it easier to see from your chat list that is online or not thus making chatting easier and more fun.
Love to chat with people close to you? Telegram has added this feature. With the Telegram new Add People Nearby feature, users can be able to add those close to them based on their location data.
Also, groups around user's location can be joined to enjoy the fun around. They can also create local groups for others to join. An interesting feature for a Holiday season.
In an interesting update for iOS users, SIRI can now be used to open telegram chats.
Telegram continues to promote privacy, free speech. It continues to be the platform that gives voice to those censorship has shutdown in other platforms. Telegram's desire to do away with everything political position's it as a true defender of the decentralized world. With the Telegram Open Network in active development, we can only wait to see what Pavel Durov and his team has in store for us all. Telegram is open for all.
EOS Versus TRON, The Dapp War Continues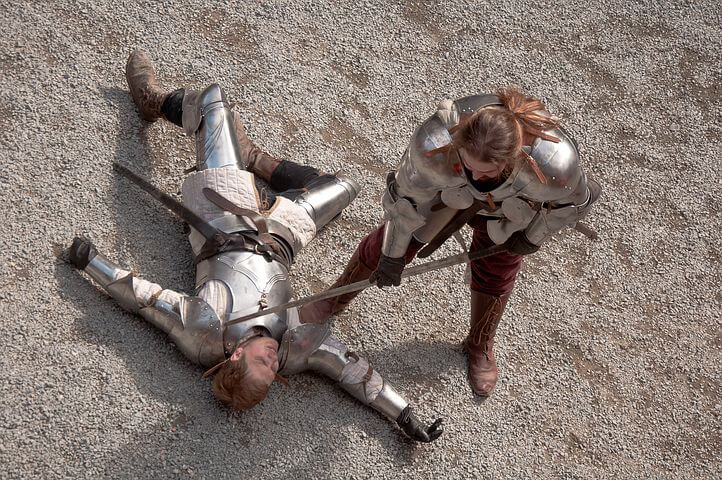 The world of Decentralised applications (DApps) began with Ethereum. However, it has grown to include more blockchains Networks utilizing smart contracts to build DApps on the blockchain. With over 1,800 listed DApps according to Dappradar.com TRON network and EOS seems to be on a warpath for dominance.
Before we crown the King of DApps, it is important to note that a DApp must have an open source code available to all. A DApp must also be decentralized, incentivized and have an algorithm that generates token or an inbuilt consensus mechanism.
While the battle of supremacy on DApps revolves around TRON and EOS, it is important to note that these blockchains are not so different from each other. Both Tron and EOS started on the Ethereum blockchain as ERC-20 tokens. However after creating their own Mainnet they moved all of their tokens to their own blockchain network.
It is also important to note that both TRON and EOS are built on the delegate Proof of stake mechanism (DPos). The DPos is a mechanism where the selection of block producers will be done by voting. EOS has 21 block producers of which 20 will be selected by top 20 received votes and 1 will be randomly chosen. On the other hand, TRON has a total of 27 block producers (super representatives) who have to go through voting systems. It is impressive that both blockchains allow its token holders to Vote for their Block producers or Super representatives.
TRON Foundation was created in September 2017 by its CEO Justin Sun and it's mainnet was launched in June 2018. TRON based network claims to have the capacity of clearing 2000 Transaction per second. However, the TRON network block explorer TronScan reveals that it is currently close to 750 TPS.
On the other hand, EOS is own by Block.One, an open source software publisher. Its white paper was published in 2017 and the open source software was launched on June 1, 2018 by Dan Larimer, who is also the founder and creator of Bitshares and Steem. While EOS has been called the Ethereum Killer, however, it currently processes around 4000 Transactions per second.
According to TPS, EOS is winning the race. Also, in Q2, 2019, EOS has almost 62% DApps active in Q2. Although AnChain, blockchain intelligence firm claims that in Q1, 75% of the traffic from the top 10 gambling dApps on EOS were driven by bad bots. That means about $6 million worth of transaction volume was carried out by bots. TRON's DApps, on the other hand, had 82% active uses in Q2, 338 out of 412 of all TRON's DApps were active in Q2.
As at press time, EOS is the top blockchain network with 2,231,299Op activity while TRON is coming 5th with 842,442Op. However, TRON DApp TronBet is taking the lead on DappRadar with more than 3000 users and $6.1 million in its 24hour volume. EOS DApp, Dice, comes after TronBet more than 97,000 users and a 24hour volume of $266,000.
Although there have been whispers on the state of DApps and their relevance, but it is important to note that DApps are pulling their weight in the blockchain sphere. While it will be difficult to name who is King of DApps, there are other Blockchain networks building DApps that are worth keeping an eye on such as Steem, IOST, and TomoChain.