South Korean Exchange To Pay Users to Report Illegal Crypto Schemes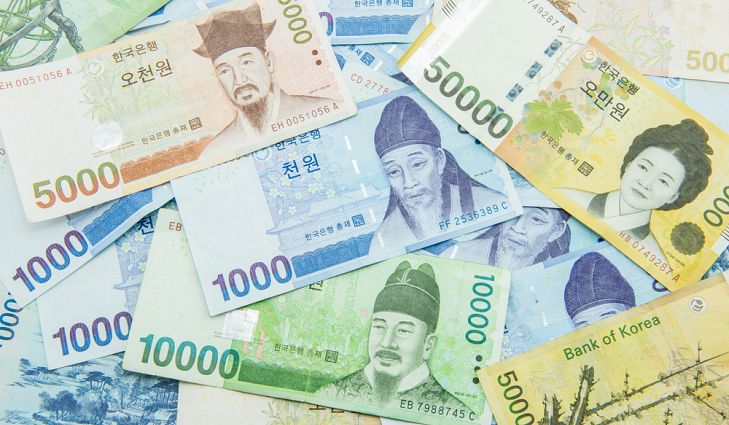 In a bit to clamp down on all illegal cryptocurrency schemes, the largest cryptocurrency exchange in South Korea has invited all its users to use its new system with the aim of identifying multi-level, illegal scams posing as cryptocurrencies or initial coin offering (ICO) tokens.
In an announcement made by Upbit, the increasing level of illegal multi-level Ponzi scheme cases is the reason for the adoption of the new system which will attempt to prevent damage that would be caused by illegal fraud and to create a sound cryptocurrency ecosystem. According to Hankook Media, the system will be in effect for one year and will end in March 2019; Upbit will decide later if this period will be extended.
"If illegal multi-level eyewitnesses or victims report to Upbit and investigating agencies at the same time, a cash award will be given to the first reporter of the illegal recruitment case," the news outlet elaborated. Upbit confirmed:
The process has been made easy through the provision of an app by choosing the Kakao Talk consultation option, Upbit explained.
According to Hankook Media, "Upbit has been tracking illegal multi-level coin recruitment [schemes] with its own monitoring." By March 23, the exchange has reported more than 20 fraudulent cases to the police. Last November, it received a letter of appreciation from Suwon Chungbu Police Station after reporting a culprit pretending to be the Seoul Metropolitan Police Agency, the publication described.
The exchange also noted that "recently fraudulent acts impersonating the Kakao Coin ICO are also found." Following reports and rumors of the pre-sale of its coins, Kakao Corp issued a notice stating, "we are concerned about the damage caused by the fraudulent activity of the distributor," clarifying that the company is "preparing to establish a blockchain subsidiary." Kakao emphasized that all of the pre-sales and recruitment of participants and investors for Kakao coins "are not true."
On Tuesday, Upbit's rival Bithumb also distributed brochures aimed at preventing damage caused by cryptocurrency fraud. The exchange also provides resources at its walk-in customer centers to combat voice phishing and hacking. Bithumb explained that its booklets present concepts such as voice phishing, pharming, SMS phishing, hacking, preventative measures, and damage remedies in an easy-to-understand text and comic format.
What's your opinion of Upbit's offering and system? Leave your comments in the section below.
Yahoo Finance Adds Cryptocurrency Market Data on its Website
US based financial news firm, Yahoo Finance has partnered with Coinmarketcap to add cryptocurrency market data on its website amongst other financial reporting data.
The data which is supplied by the popular cryptocurrency market data aggregator Coinmarketcap now allow visitors on the website to track the prices of cryptocurrencies daily.
Currently available on the website are 118 cryptocurrencies ranked in the order of their market capitalization. The price data on the website are denomination in USD.
The website has a feature which it calls Heatmap View. It allows visitors to see the price actions on each crypto assets. A red signal shows the asset has dipped while a green signal reveals a gain in the asset.
Registered users can add any cryptocurrency to their portfolios.
Just like coinmarketcap reports, the Yahoo Finance website also reports detailed information on each cryptocurrency it has listed in its website.
The website reports on each website various market data such as current price, changes in percentage and amount, market capitalization, volume and circulating supply.
Yahoo finance also have individual pages for each cryptocurrency listed on the website. Yahoo Finance was quoted saying "We are thrilled about this partnership which comes timely as we continue to level up our game with the new liquidity-based metrics for ranking market-pairs and an improved pricing algorithm coming soon."
Other than data from Coinmarketcap, Yahoo Finance also have two indices Crypto 200 (including Bitcoin) and Crypto 200 EX (i.e. excluding Bitcoin)
The data on the website incorporates pricing from over 200 exchanges, according to the Finance reporting organization, the indices provide exposure to the broader cryptocurrency market by including the cryptocurrencies that represent more than 90% of global market capitalization as of the index launch date.
Its daily newsletter and blog content will also be integrated into the news stream on finance site's cryptocurrency screener landing page as well as the individual cryptocurrency pages.
The firm said in the future, it will plan to produce more educational video features, which it hopes will further add to the educational content on the website.
Image: Yahoo Finance