South Korea Lawmakers Propose Bill to Legalise ICO
Lawmakers across the globe have been working rigorously on bills to legalise or regulate cryptocurrencies and the blockchain technology. But, this time, South Korean lawmakers are trying to put up a bill to legalize the launch of new initial coin offerings (ICOs) and digital currencies.
This group of South Korean Lawmakers is lead by Rep. Hong Eui-rak of the ruling Democratic Party of Korea who is backed by 10 other legislators who want  the bill endorsed this year.
Rep. Hong Eui-rak who spoke at a forum devoted to ICOs and blockchain technology at the National Assembly on Wednesday said that "the bill is aimed at legalizing ICOs under the government's supervision." He revealed that the bill was based on collaborative research conducted by his office and the Korea International Trade Association (KITA).
Hong expressed the aim of the bill:
"The primary goal (of the legislation) is helping remove uncertainties facing blockchain-related businesses."
Lots of ICOs have been shrouded in scams and according to the bill, ICOs initiated by public organizations and research centers will be subject to strict supervision by the Financial Services Commission and the Ministry of Science and ICT.
The benefit of the blockchain technology needs to be incorporated into the economy. Chung Sye-kyun, a speaker from the National Assembly, states the role of lawmakers to eliminate political uncertainties surrounding
digital currencies and blockchain technology and their adoption:
"Blockchain and cryptos can be used in various public sectors for good causes. Given their potential, we need to work to help reduce political uncertainties they face."
The move is the first parliamentary challenge to the government's ban on the opening of new ICOs, which was introduced late last year to fight speculative investments in cryptocurrencies. The proposed bill is a great start to eliminating the dark shadows that have loomed over ICOs in South Korea.
Do you think the bill will help eliminate ICO scams? Share your opinion with us in the comments section below.
Image Credit: Bitrazzi



Disclaimer:
The Information provided on the website is designed to provide helpful information regarding cryptocurrency subjects. The content is not meant to be used, nor should it be used as a basis, foundational knowledge or prerequisite for decision making regards trading. Always do your own research and due diligence before placing a trade. We are not liable for any outcome based on any content found on the site.
Tron (TRX) Accepted by Travala.com To Be Used for Booking in Over 500,000 Hotels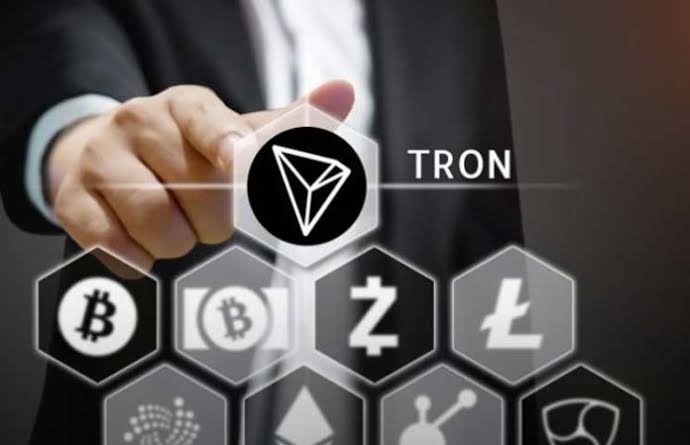 ---
Tron (TRX) is the 10th cryptocurrency to be adopted by hotel booking platform, Travala. Before now, Travala had been accepting coins like; Bitcoin, Litecoin, Ethereum, XRP, Nanos, BNB, AVA, DGB, Doge, EOS, TUSD, XLM. It also accepts PayPal, VISA and Mastercard. As travel platform, Travala aims at merging decentralised technologies and tokenized incentive structures to make booking easy for travelers.
Travala.com, a reputable blockchain travel platform, dedicated to revitalizing the yet to come travel industry. Established in the year 2017, it now  boasts of 567,928 properties in 210 countries across the globe, with over 82,000 destination coverage. 
Travala.com as of yesterday declared that its clients can now make payments with Tron (TRX) token in over 550,000 hotels across the world with an added discount of 15% for every transaction performed with the token.
According to Travala.com their customers are to use TRX to book 550,000+ hotels worldwide with an average saving of 15% on http://Travala.com and the customers can get further savings up to 10% off the already amazing prices with our SMART program.
While the other coins listed above like Bitcoin, BNB, Nano, etc have been enjoying this privilege for some time now, it is coming new for Tron, and this can be taken as an added advantage for the cryptocurrency. Unlike every other blockchain technology, every moment of Tron (TRX) is filled with exciting news. The quality and potential of any cryptographic project in the space is determined by the adoptions and partnerships it gets.
As a means to echoing the success of Tron, Misha Lederman, a well-known member of the Tronix team, had once related that Tron has produced more blocks than Ethereum. According to Lederman, "Tron has produced 8.3 million blocks since its independence in June 2018 and Ethereum, on the other hand, despite its longevity, has only produced 7.5 million blocks since July 2015."
Photo credit: Botcoin Exchange